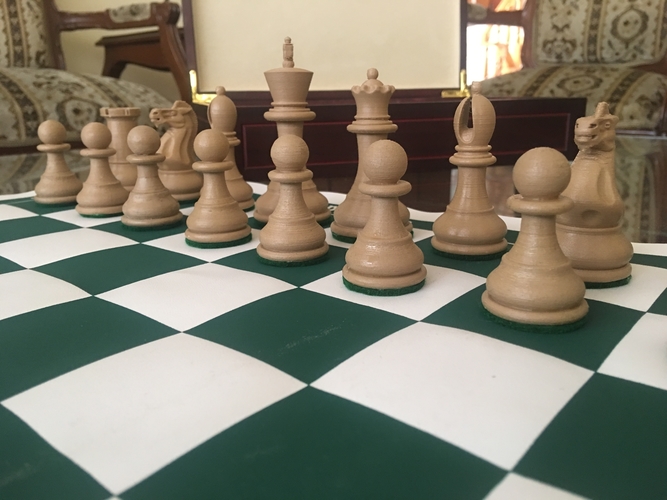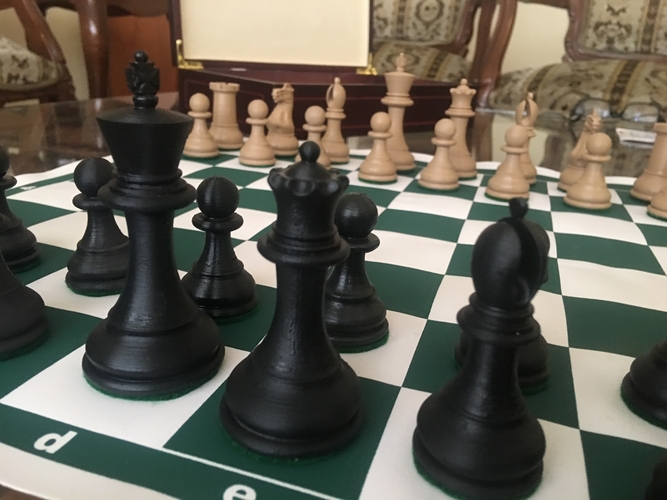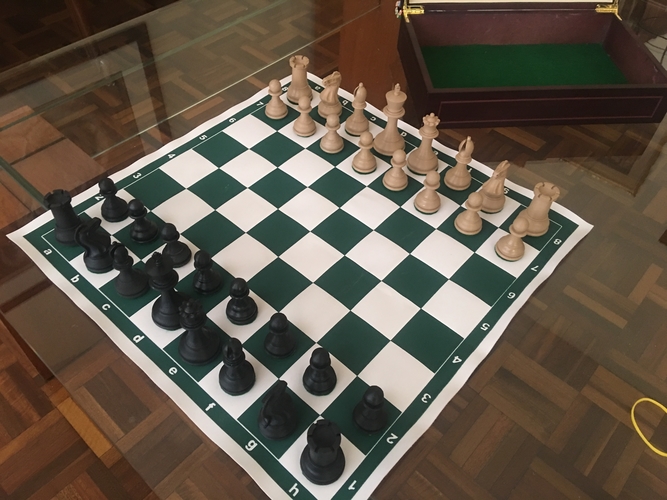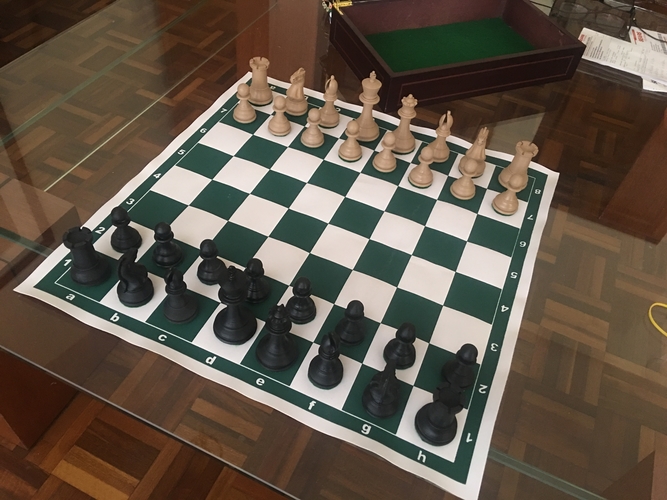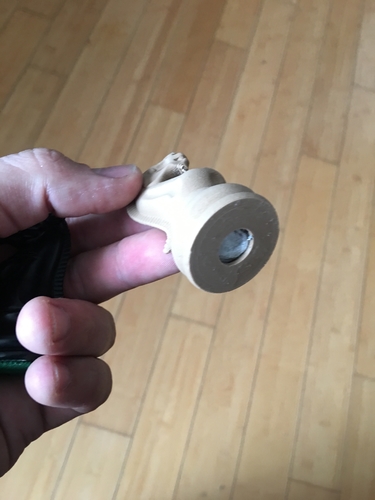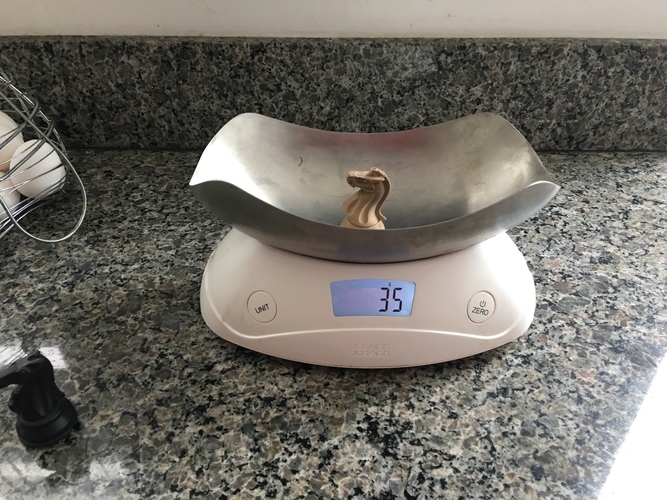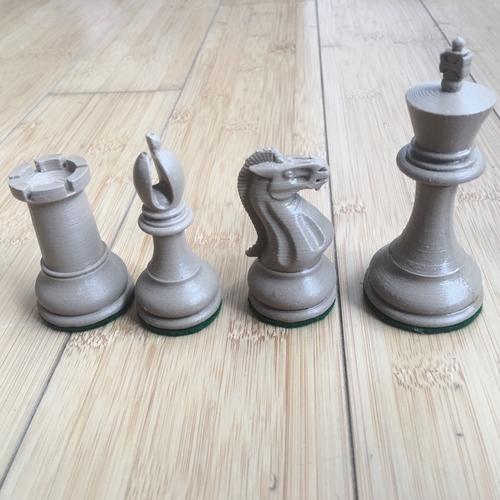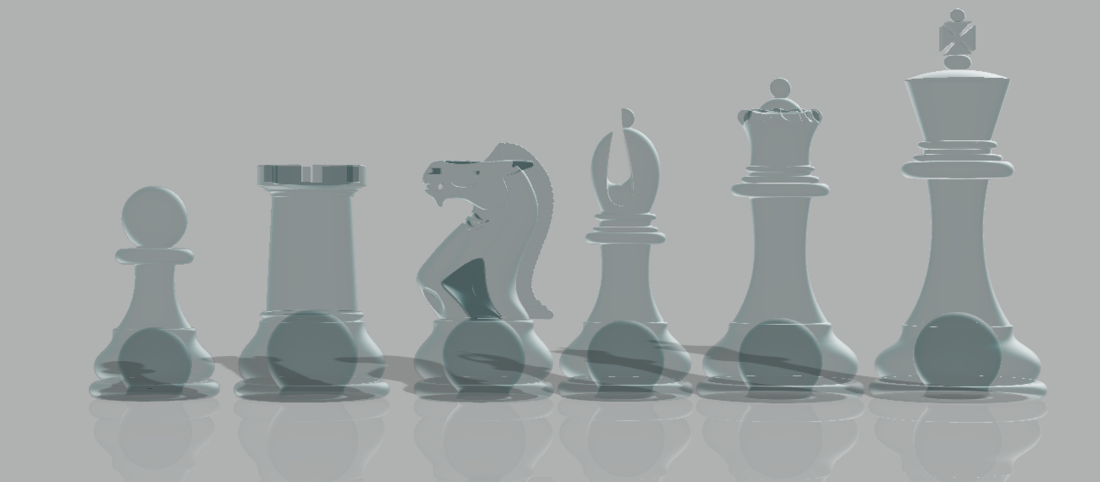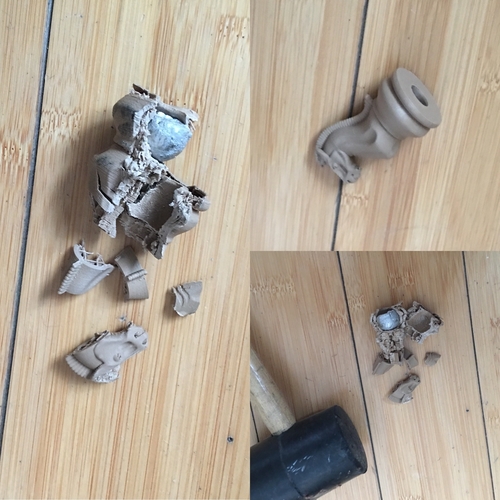 This is the best tournament chess game set in the internet. 
Based on the traditional Staunton chess piece style, it embodies centuries of design development way back to it's arabesque origins. 
Each piece has a spheric space on the bottom so that you can fill it up with molten lead, marbles, or any other material of your choice. Design was carried out from scratch with great passion and enthusiasm as I made it as a gift to my grandpa. A %110 scale of the downloaded pieces to be printed is perfect for reglementary tournament sizing of the chessmen. Enjoy them. 
reina staunton.stl
6.45 MB
caballo staunton.stl
16.8 MB