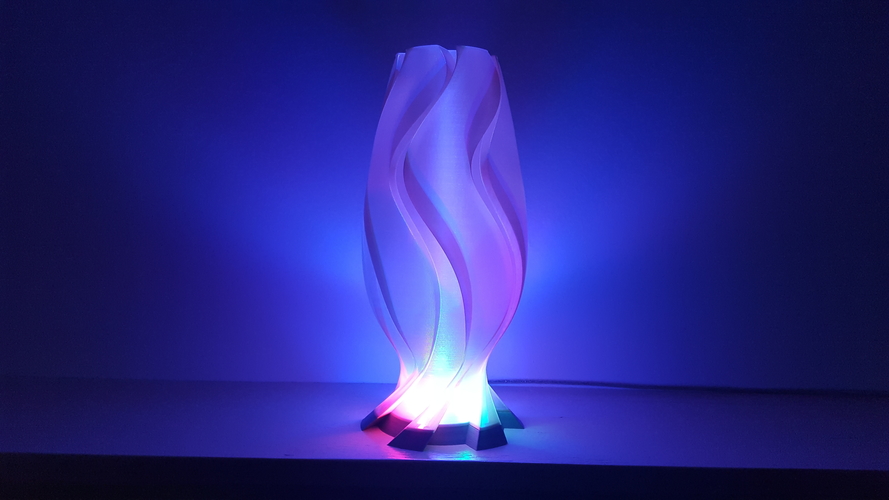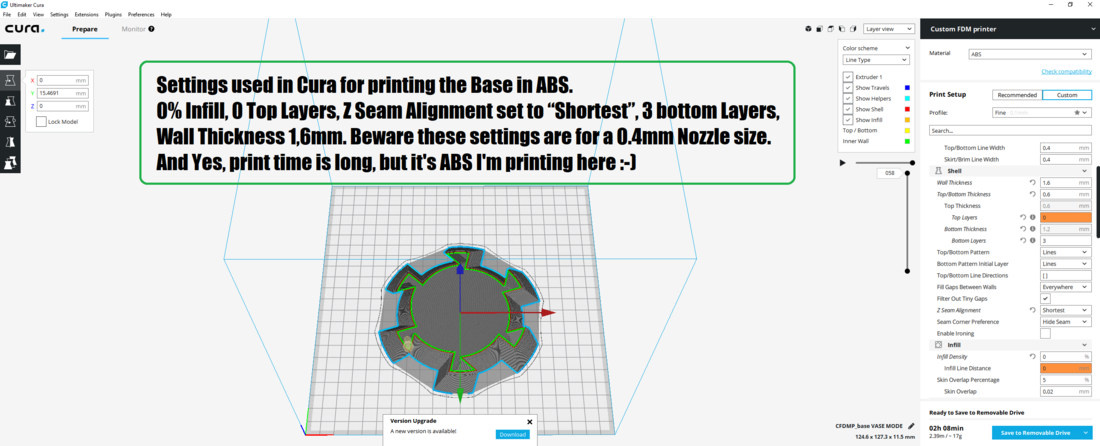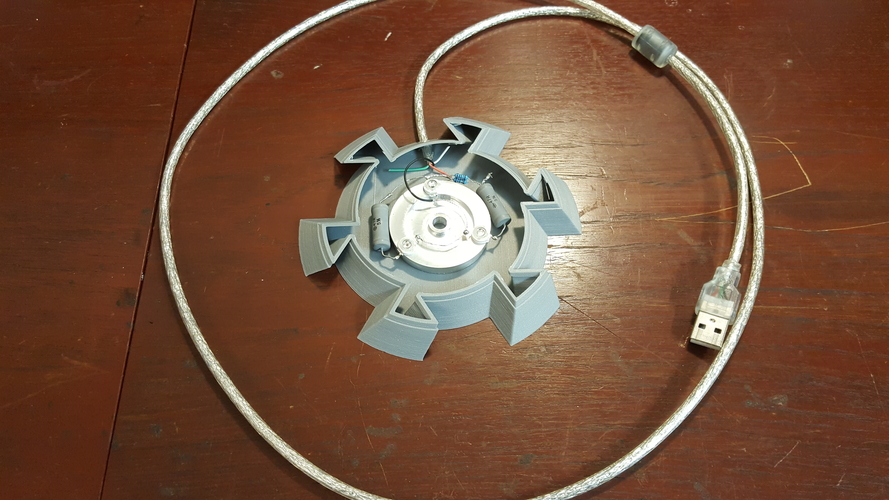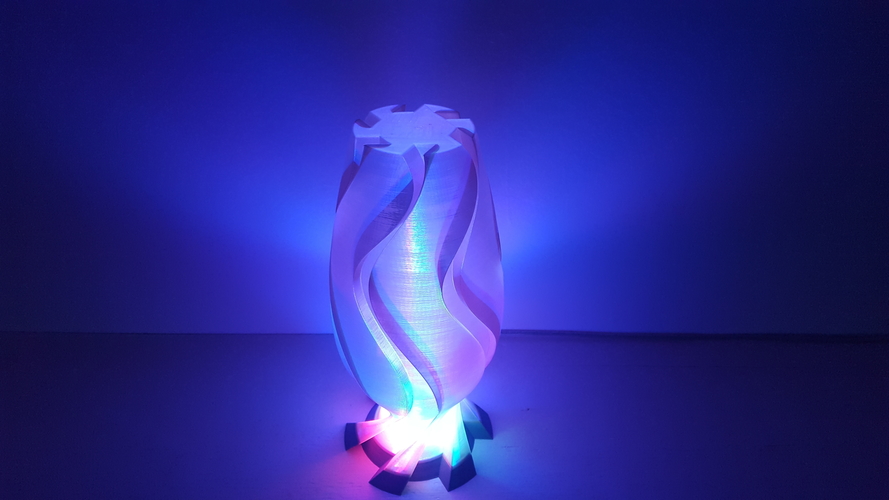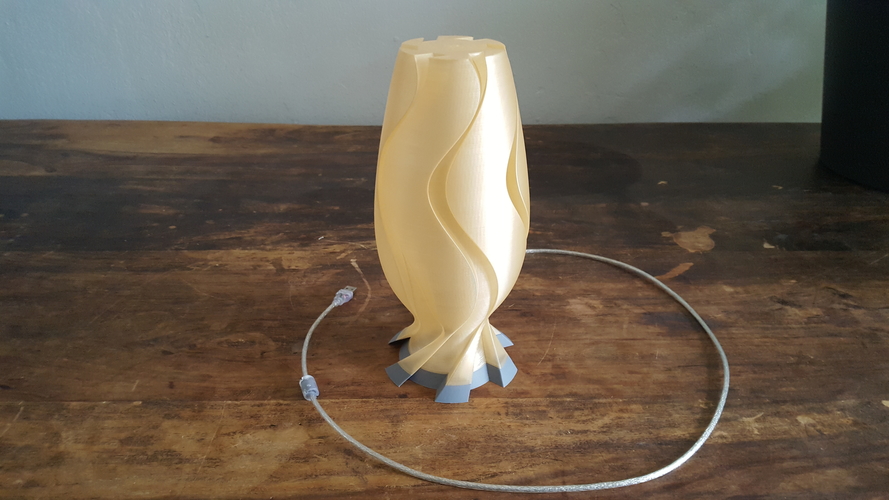 For a newer and improved version on my own website, go to
https://www.designuitinspiratie.nl/gouden-golf-lamp/ 
------------------------------------------------------------------------------------------------------------------
This is a LED Lamp based on a up side down Vase. It consists out of 2 parts. Depending on the light source I put in, I printed the base in ABS because my LED's & resistors can get very hot :-). But of course if you use a light source that does not get hot you can use a other material than ABS. In the Pictures you can see my solution for a light source. It's a peace of aluminum I milled down in a way so I could thermo glue the LED's in. for the RED and GREEN LED I used 47Ohm resistors to dim them down a bit, so the BLUE one looks a bit brighter in comparison. My power source is a USB Charger.
The Lamps Shade is printed using the "Spiral Outer Contour Mode" in Cura. 1 bottom Layer, using a 0.4mm Nozzle. The Lamp Shade is printed up side down (the orientation of the model should be right already when loaded into the slicer program).The material is Gold PLA, but If I would make this Lamps Shade again, I would use Translucent PET-G again. The PLA lets less light trough.
Settings used in Cura for printing the Base in ABS.
0% Infill, 0 Top Layers, Z Seam Alignment set to "Shortest", 3 bottom Layers, Wall Thickness 1,6mm. Beware these settings are for a 0.4mm Nozzle size. And Yes, print time is long, but it's ABS I'm printing here :-)
PS: 271,1mm is the original size of the Lamp Shade. I tested the fit with the BASE in this dimension. Scaling this model down to much may give fitting issues, but I didn't test it :-)
If you have any questions, feel free to ask :-)
Do you think I forgot something? Feel free to inform me :-)
lampshade VASE MODE.stl
16.2 MB