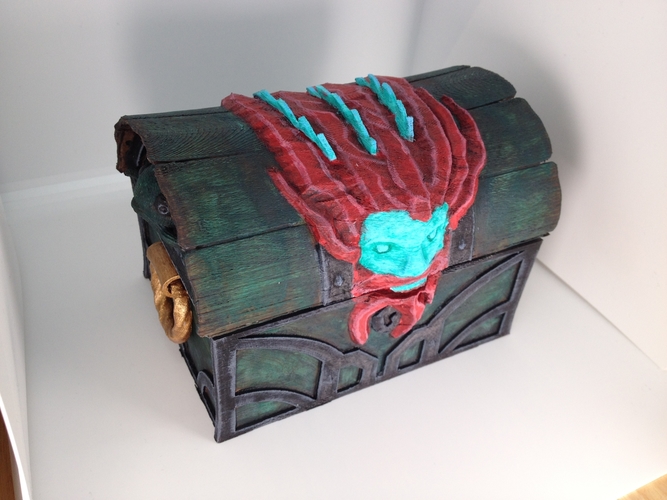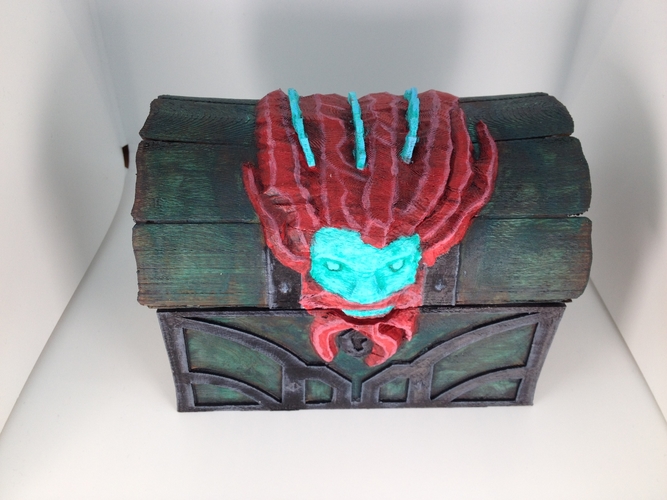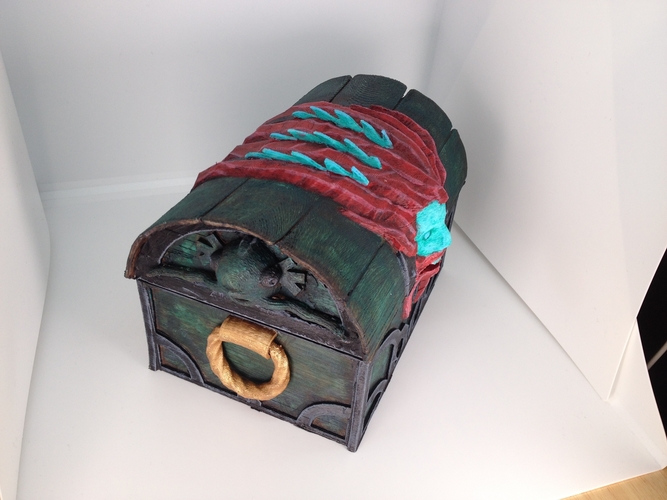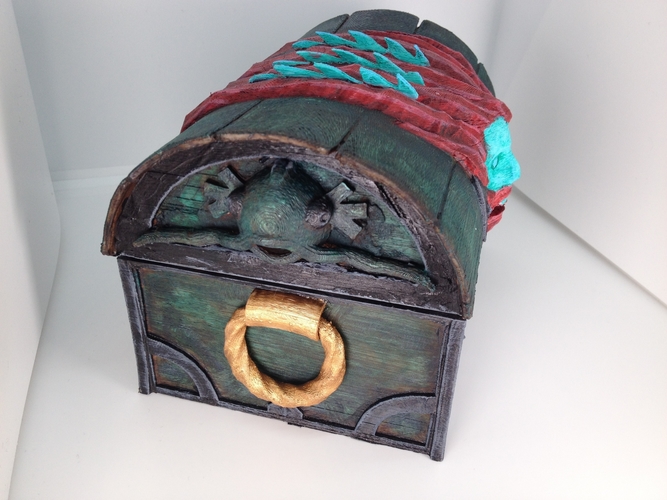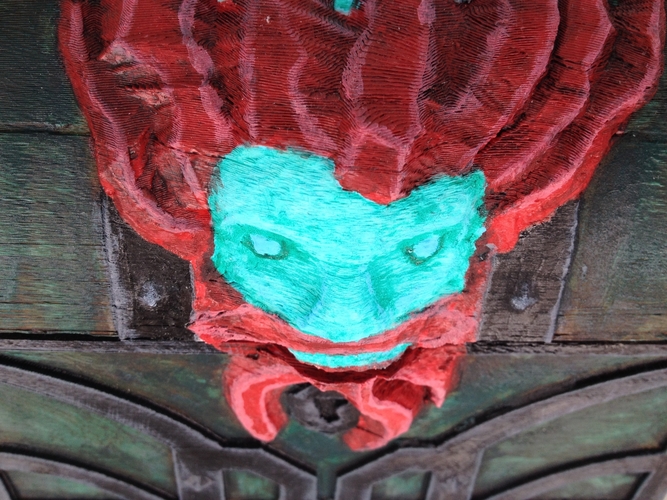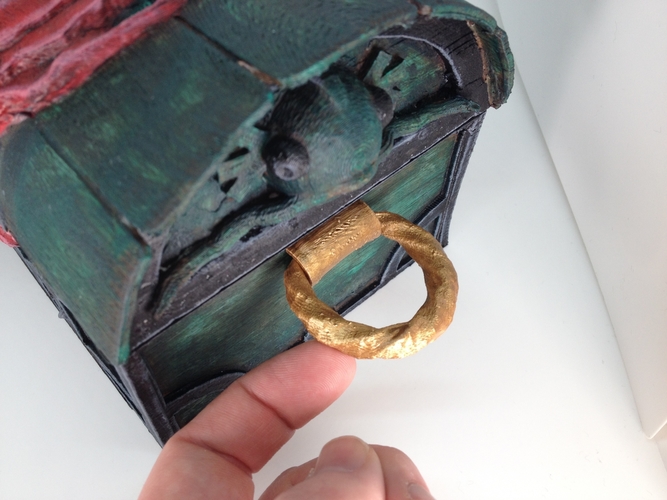 No Prints Yet

Be the first to upload a Print for this Design!
Ahoy! I recreated, printed, painted and animated this cursed treasure chest from Sea of Thieves with electronics. It cries water and stops when played music just like the real thing!
I recreated the model from screenshots before Sea of Thieves was fully released on the 20th of March 2018. Somehow I managed to peel myself away from the game long enough to turn this into a water feature. I've gone with a combined stylized and faux finished look for contrast. Full details on how to print, paint and animate this treasure chest is available with the PDF provided. The PDF guide is full of treasure map style and rhyming couplets, just like Sea of Thieves!
See ye on the high seas!
chest_of_sorrow_guide.pdf
13.1 MB
chest_sorrow_handles.STL
636 KB
chest_sorrow_gasket_template.STL
36.4 KB
chest_sorrow_lid_decorative.STL
4.06 MB
chest_sorrow_gasket.STL
24.3 KB
chest_sorrow_enclosure.STL
36.8 KB
chest_sorrow_water_trough.STL
1.64 KB
chest_sorrow_box.STL
182 KB
chest_sorrow_enclosure_lid.STL
23.3 KB
chest_sorrow_lid_functional.STL
4.11 MB