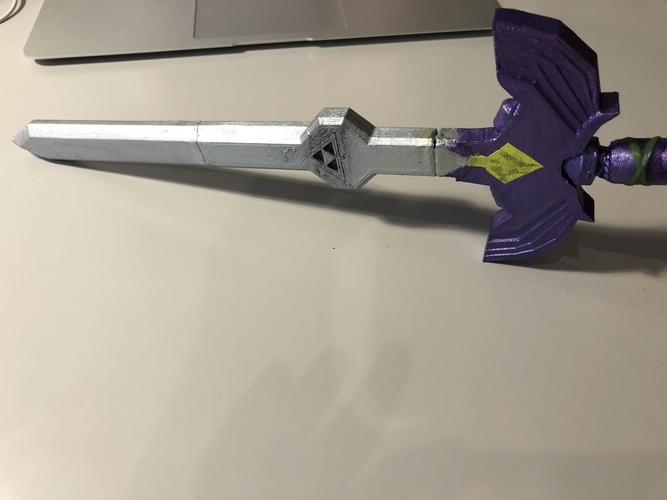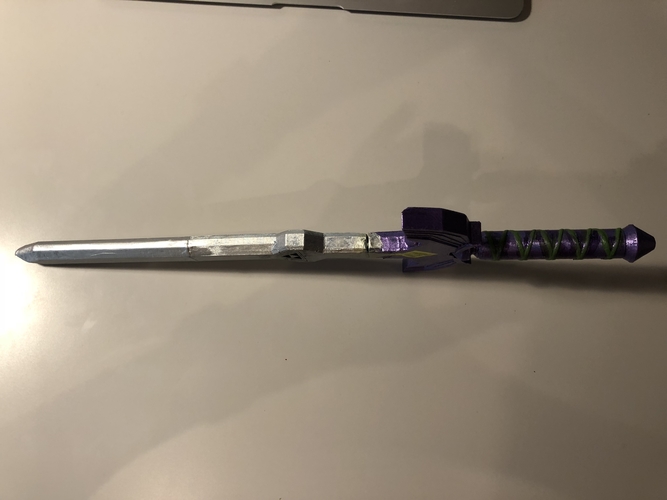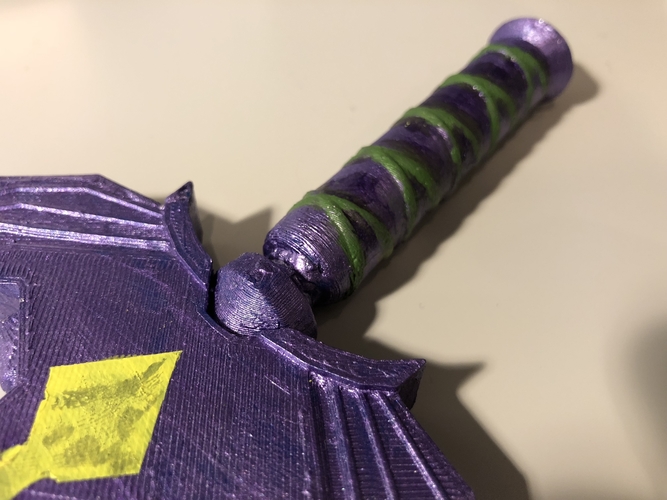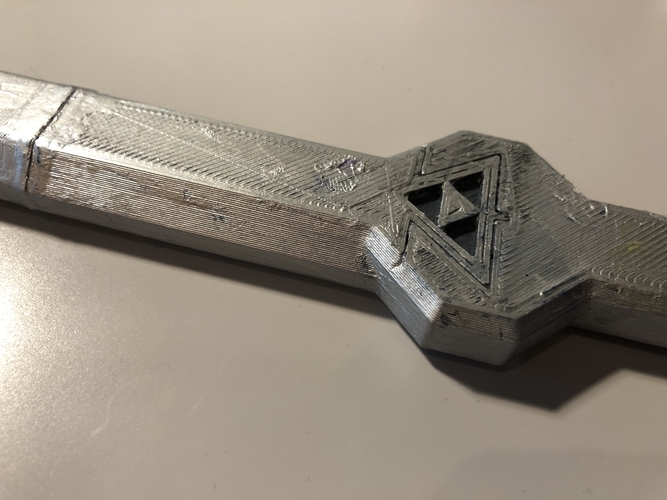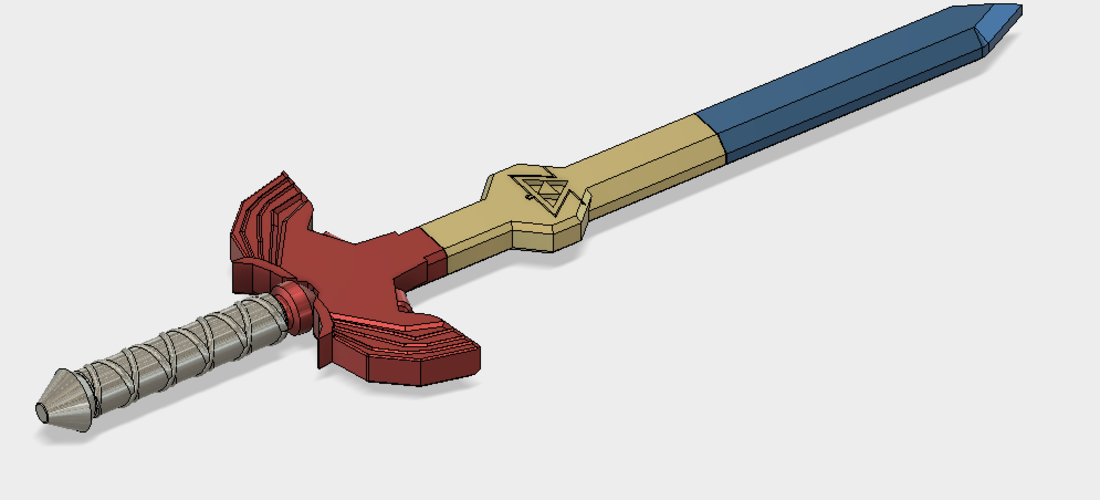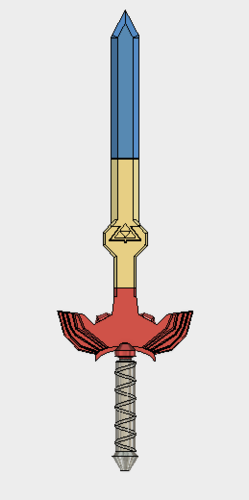 One of the most powerful weapons in Hyrule, the master sword has the power to vanquish evil so why wouldn't everyone want one? 
When I was designing this model, I really wanted it to be easy to print and assemble, and I wanted it to be modern and sleek. It prints in four parts and should be glued so it will be strong. I use gel super glue (https://www.amazon.com/Gorilla...) because it has more body and helps fill the gap between the parts.  After gluing, sanding the parts really helps to achieve a smooth surface to paint on. I used Acrylic paint to paint the parts with because it drys fast and the colors are very opaque. I used metallic silver, purple, and used green and yellow for the handle and diamond. To achieve clean edges for the certain parts on the hilt and handle, use masking tape, I used it and it worked really well.  You can print the models with any filament that is ridged. Also feel free to resize the model to full size I wanted a smaller printer to be able to print it. 
Print Settings:
Layer Height: .15
Infill: 50%
Supports needed only for "Hilt(1).stl"
Enjoy!!