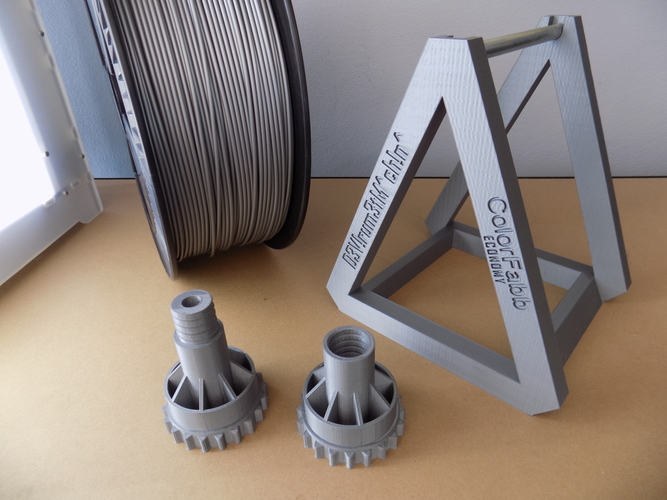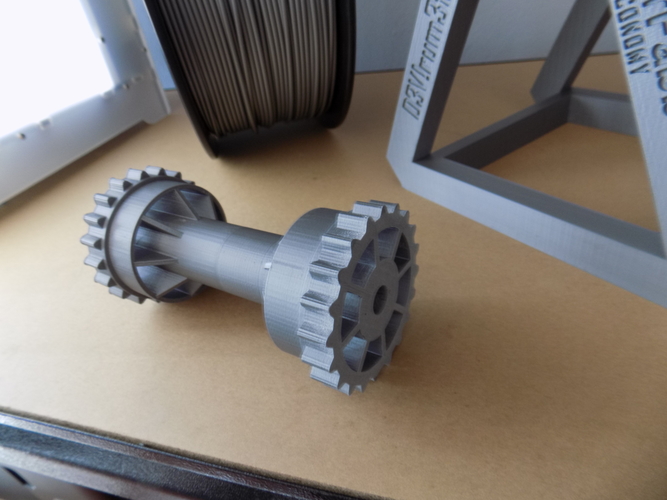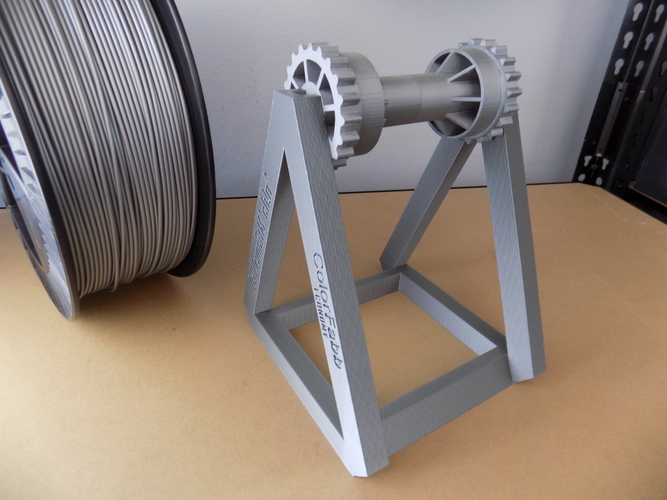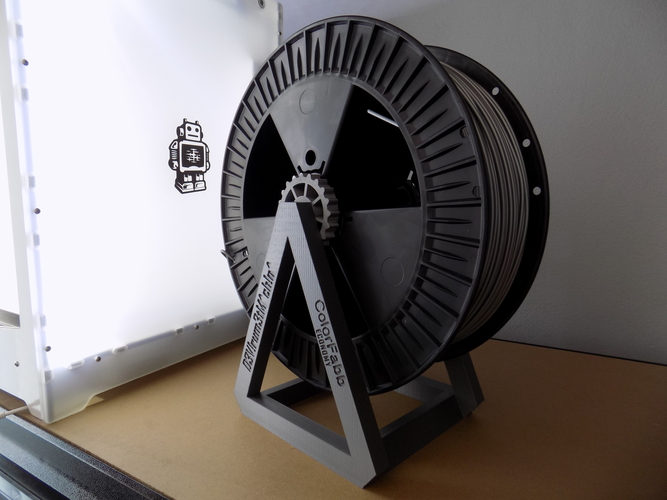 No Prints Yet

Be the first to upload a Print for this Design!
ColorFabb Economy Spool Holder
Print settings:
Printed on an Ultimaker 2 Extended +  |  0.4mm Nozzle |   Sliced with Cura slicing software
No Supports, Bed Adhesion - Glue Stick on glass Platform.
Build Plate Temp: 60Deg/C  |  printed in ColorFabb Economy Silver PLA @210-215Deg/C
https://colorfabb.com/material...
Print speed: 60mm/s - Top/Bottom Speed 30mm/s - Travel Speed 150mm/s - Initial Layer Speed 20mm/s
In-Fill Density : 20%    -    In-Fill Pattern : Grid   -   Layer Height : 0.1mm
Print Time : SpoolStand - 17hrs  |  SpoolAxle_R - 3hrs50mins  |  SpoolAxle_L - 3hrs30mins
Axle Pin (Spindle axle): Galvanized steel rod 10mm Diameter, 142mm Long
Very light sanding of the thread on SpoolAxle_R may be required.
Boolean Operands were employed in the creation of this model.
Please remember material shrinkage will vary depending on material, brand and colour.
If you like any of my designs please show your support by sharing them with your followers on Twitter #3dprinting and upload pictures of your prints. Happy printing.
If you run into any problems printing feel free to contact me.
22 February 2018