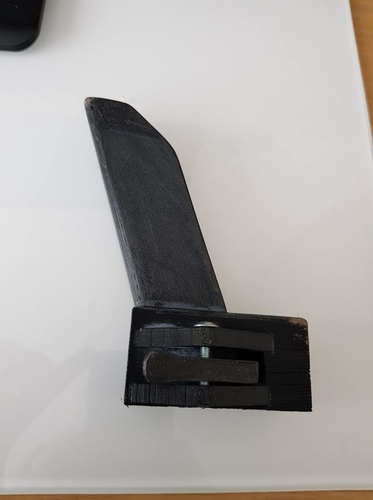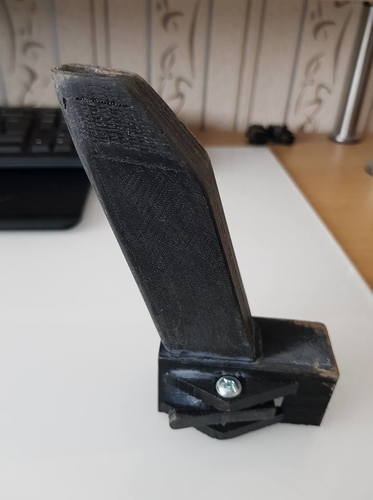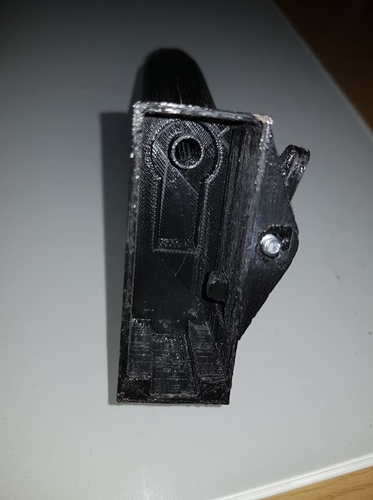 No Prints Yet

Be the first to upload a Print for this Design!
Kriss Vector for airsoft magazine adapter to house standard m4 mags.
design comes in 3 parts with a few things to print, main vector adapter is split so polish and sanding can be done on feed tube to reduce any debris getting into hop unit or damaging bb's
m4 section speaks for itself (tested with cheap and g&g mags) both fit tho g&g mags feel a bit tight so may require a little sanding.
catches require a bolt (i used an m3 and a small spring, one from a pen will do) all parts then just simply glue together.
tested and working fine on my kit however as its 3d printing i cant guarantee it will work with every ones kit and some slight resizing me be needed for manufacturing tolerances and wear and tear of both the magwell and mags.
vector mag holow.stl
2.52 MB
m4 release catches.stl
106 KB