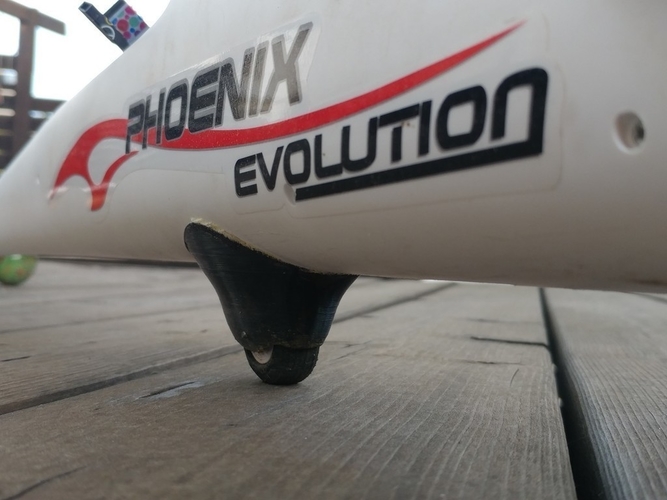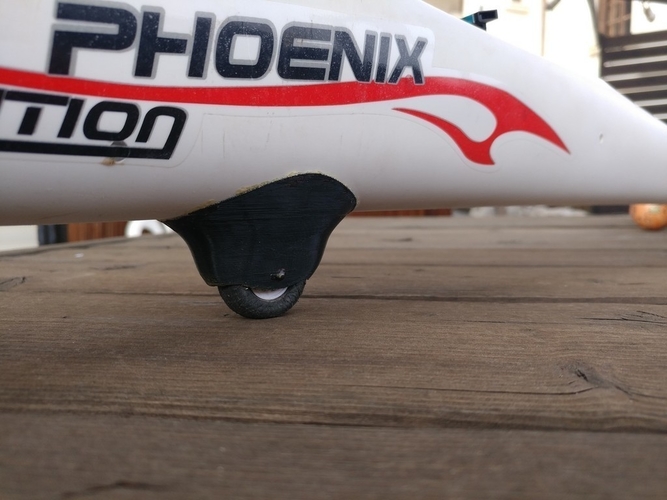 This is landing gear for Phoenix 2000 and Evolution gliders.
As I am mostly flying on flat field and no grass. I got tired of gravel landings and set out to install a landing gear. This was 3D designed and printed for 35mm foam wheel. I did no cuts on the hull and gliding performance not affected. Print is done in two halves and glued together with CA glue. glued to the hull with Gorilla glue.
Place it where it fits best according to the hull's curve just under the wing's leading edge.
Good luck
Print Settings Printer: CR-10S Rafts: No Supports: No Resolution: 0.2 Infill: 15 Notes: Bottom and perimeter 2 Top 3