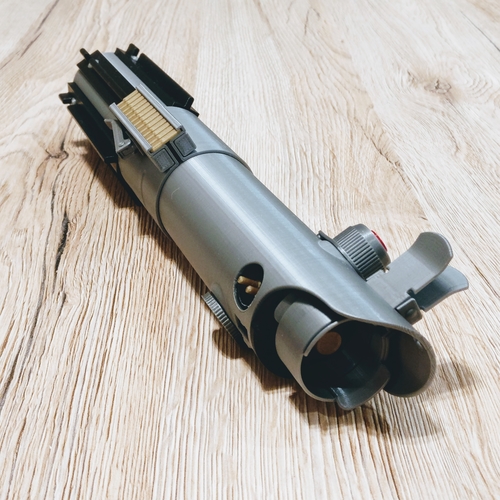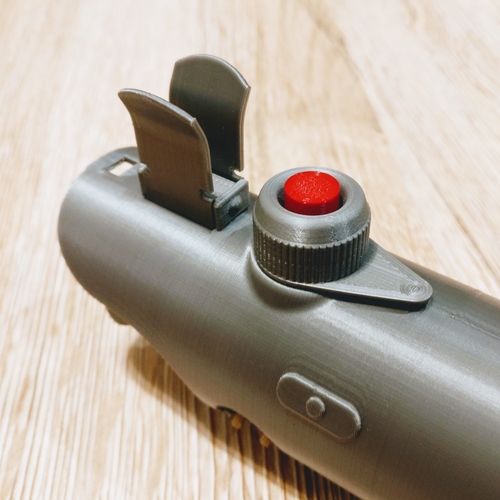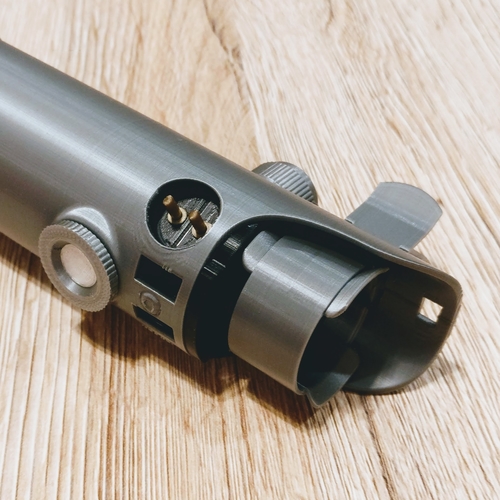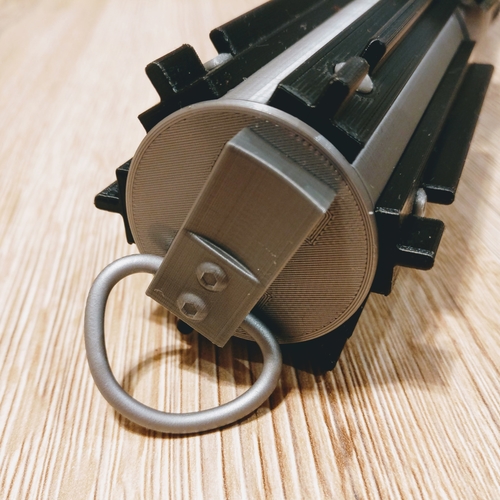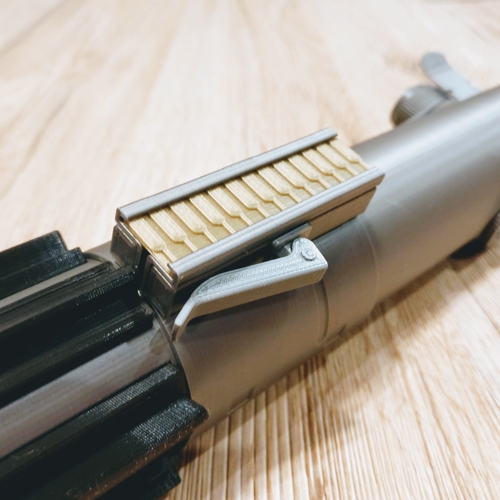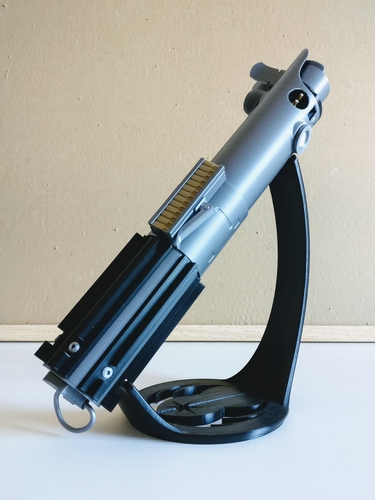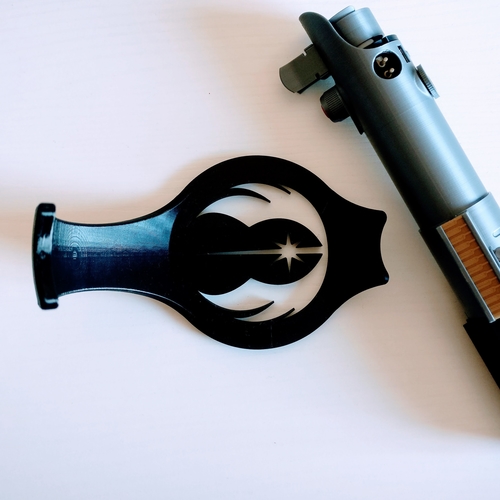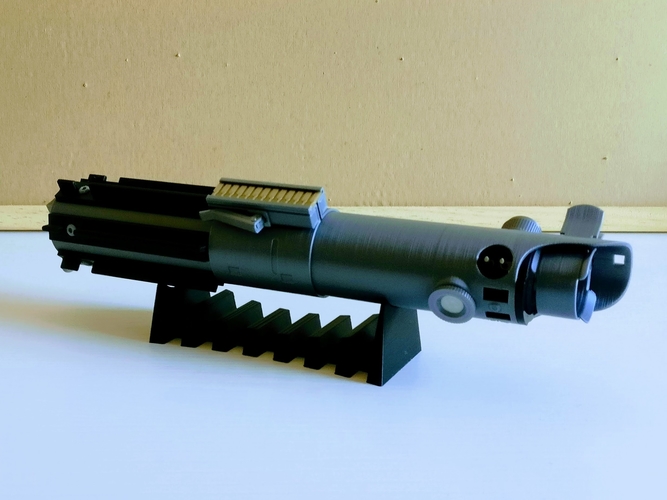 No Prints Yet

Be the first to upload a Print for this Design!
This is the lightsaber you're looking for. Search your feelings. You know it to be true.
This is a lightsaber design, I've been working on for a long time.  It is technically identical to the 1980 The Empire Strikes Back and 2015 The Force Awakens  movie prop.  I've used the dimensions of the 3 cell Graflex flash handle as a reference which was the original lightsaber prop.
The model is made of 36 separate parts, all of them support free, optimised for FDM printing and they can be assembled without any glue. I've attached highly detailed printing and assembly instructions. I've also designed two display stands for the lightsaber.
The models are optimised for and were tested on the Ultimaker 2 so to achieve the best results you're advised to use a printer with a similar accuracy.
Circuit board.stl
32.5 KB
Connector pin.stl
23.7 KB
Front button (TFA).stl
2.95 MB
Graflex Lightsaber Instructions.pdf
1.48 MB
Top half (without built-in supports).stl
2.03 MB
Glass eye (TFA).stl
442 KB
Connector base.stl
636 KB
Clamp lever washer.stl
49.3 KB
Beer tab (TFA).stl
248 KB
Bottom half end cap.stl
216 KB
Bunny ears bottom part.stl
424 KB
Bunny ears clip.stl
483 KB
Emitter center.stl
877 KB
Glass eye (TFA) (for SLA printers).stl
911 KB
Horizontal stand.stl
1.07 MB