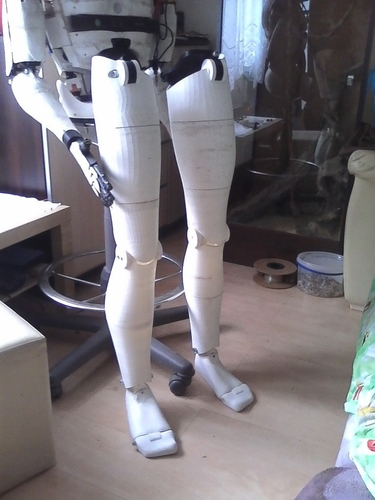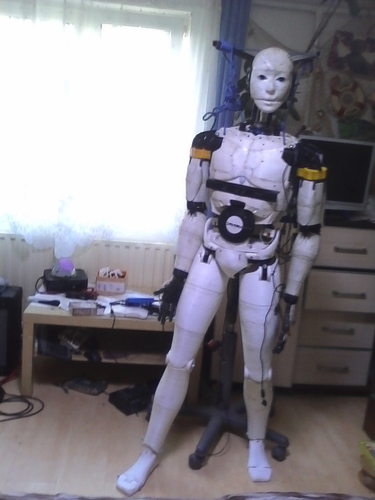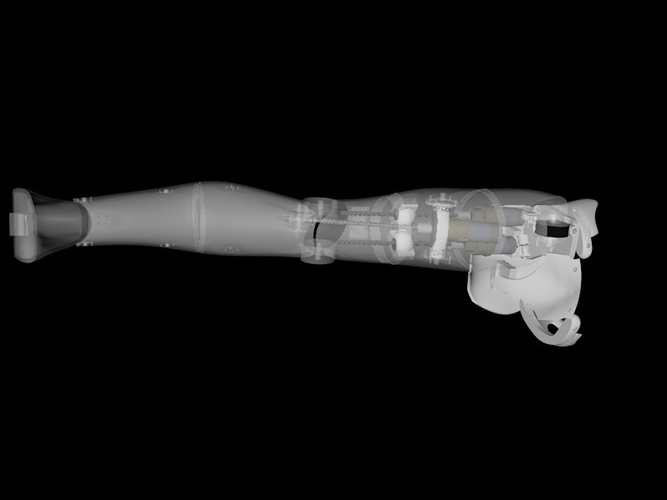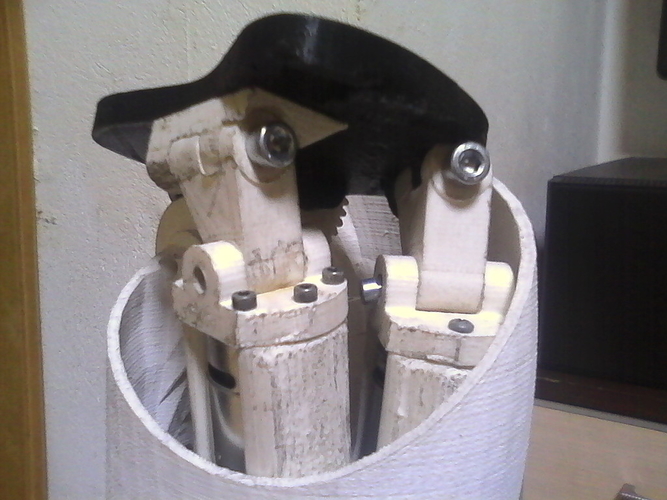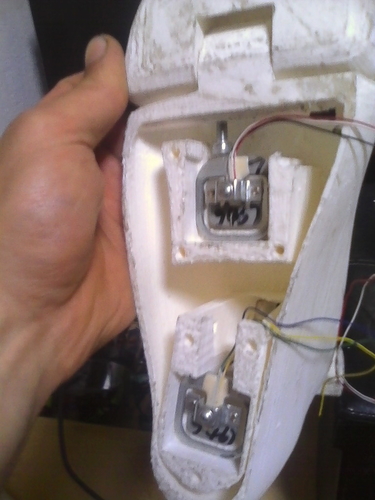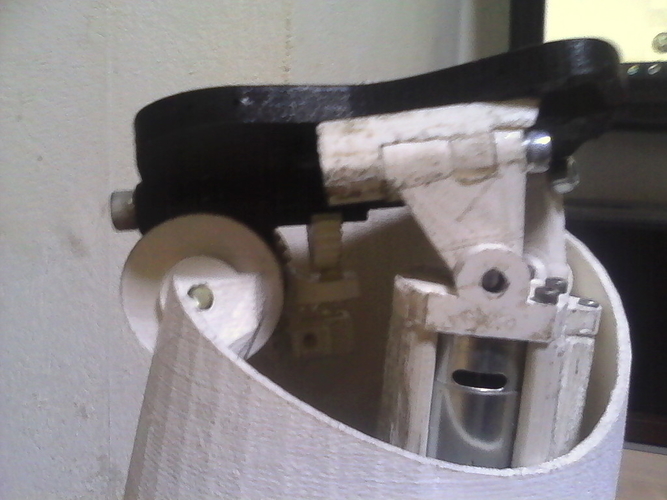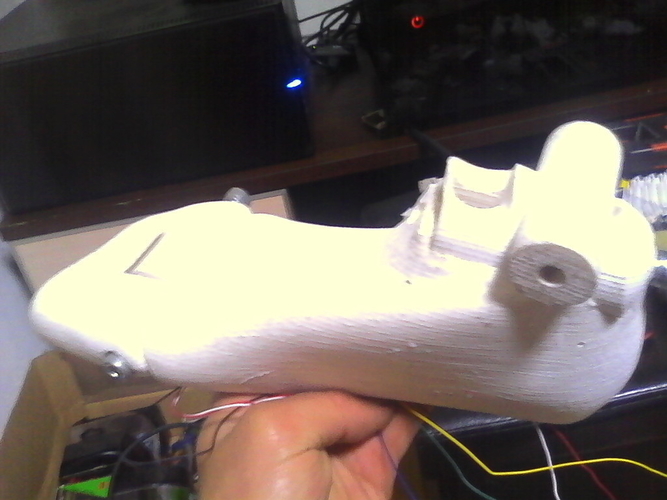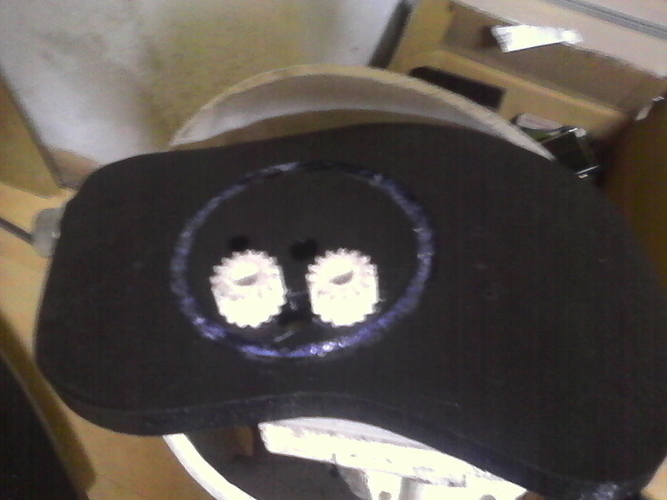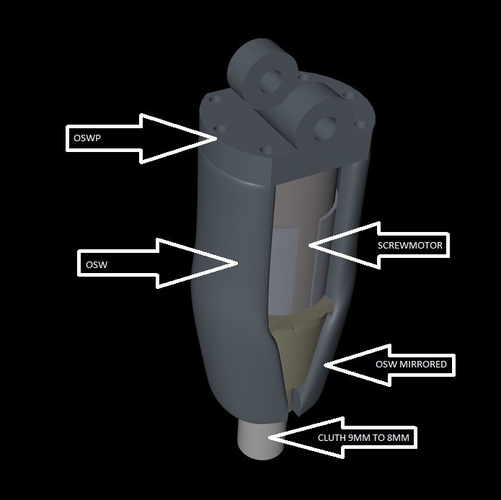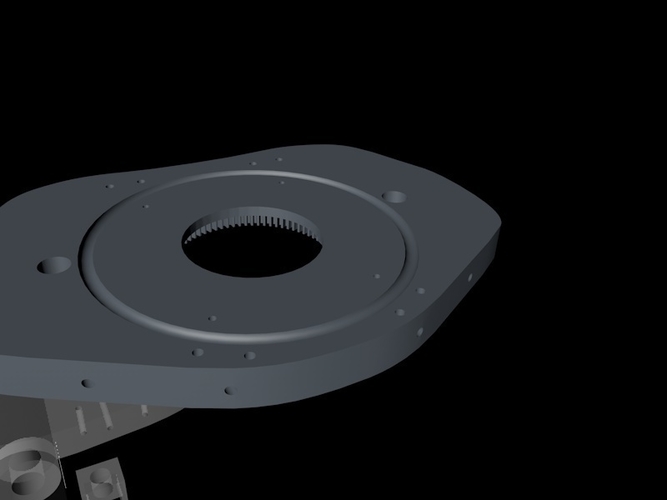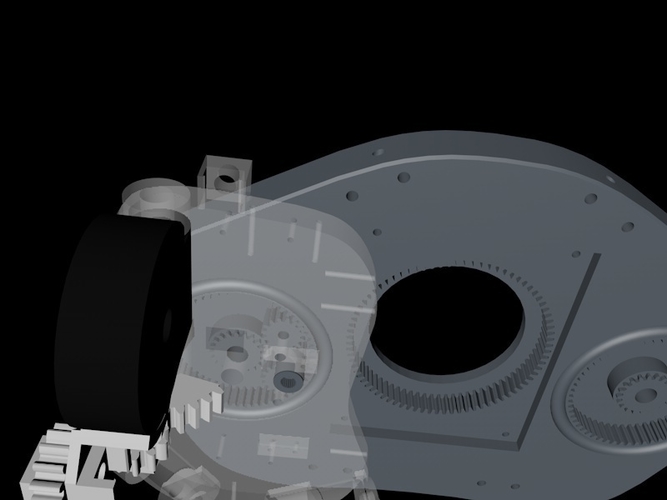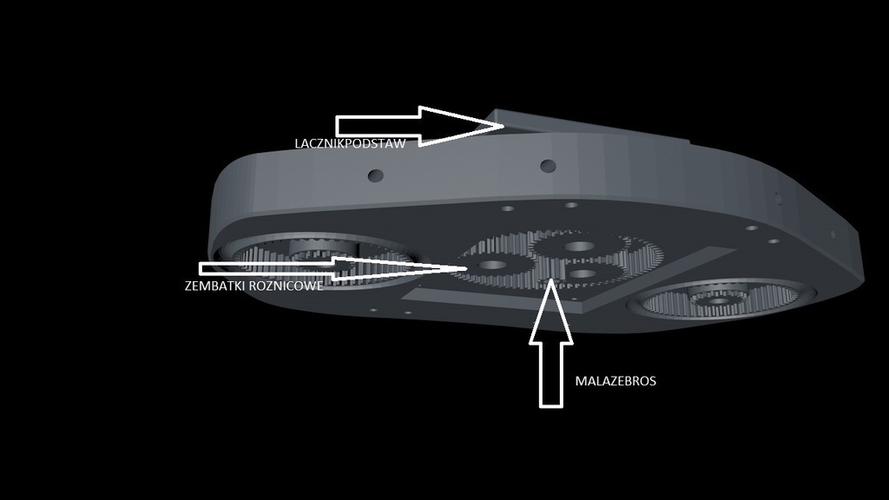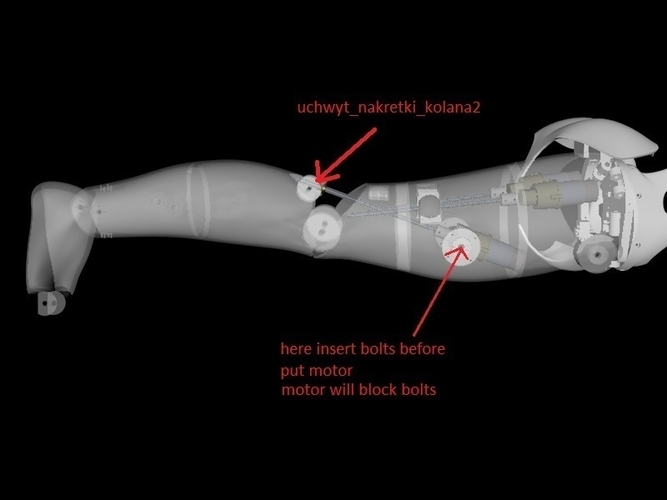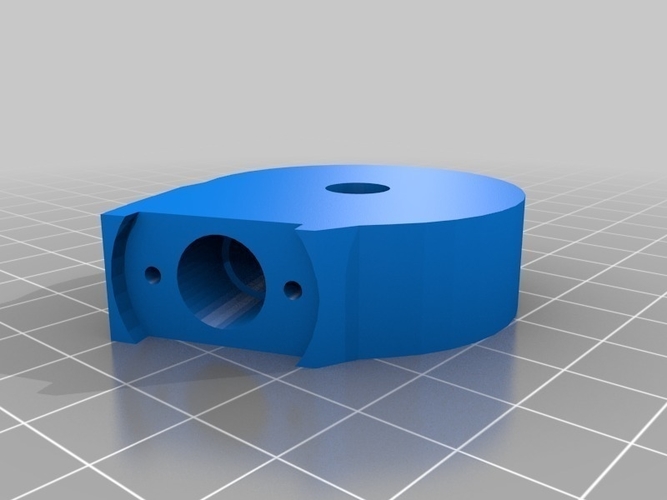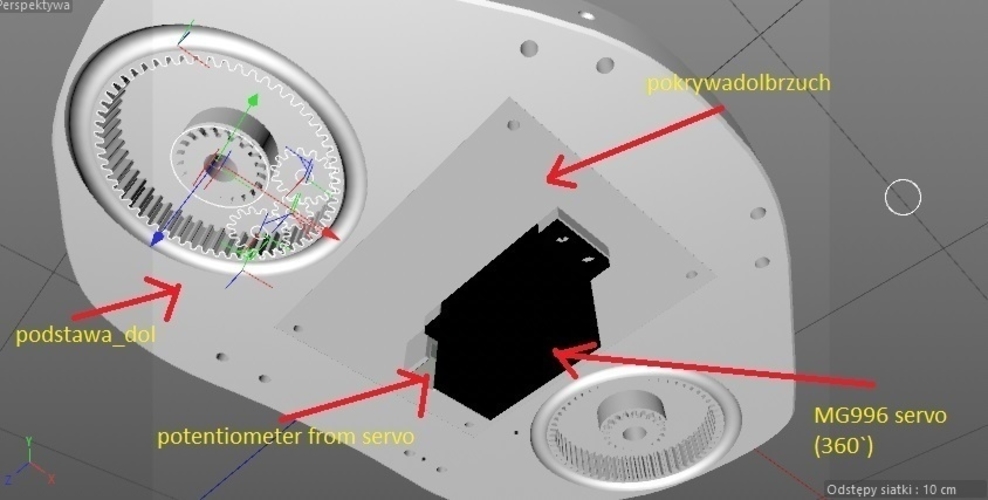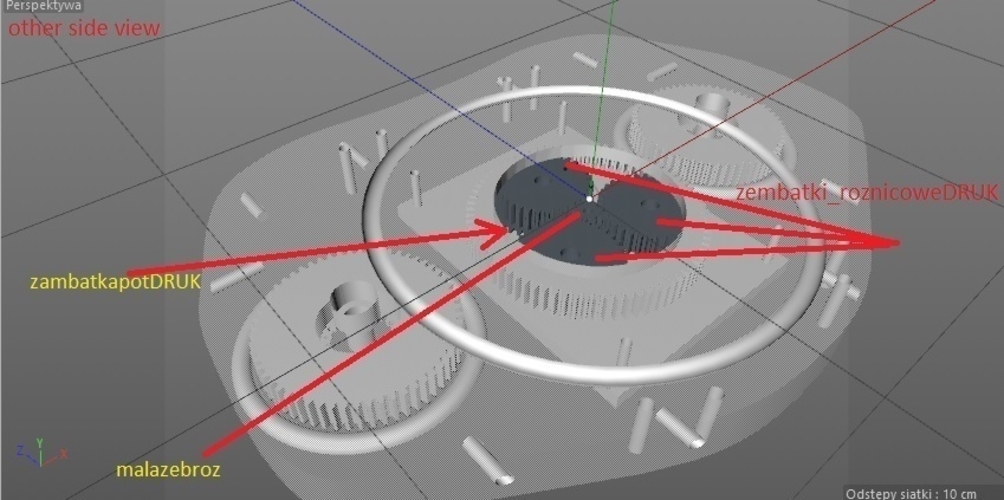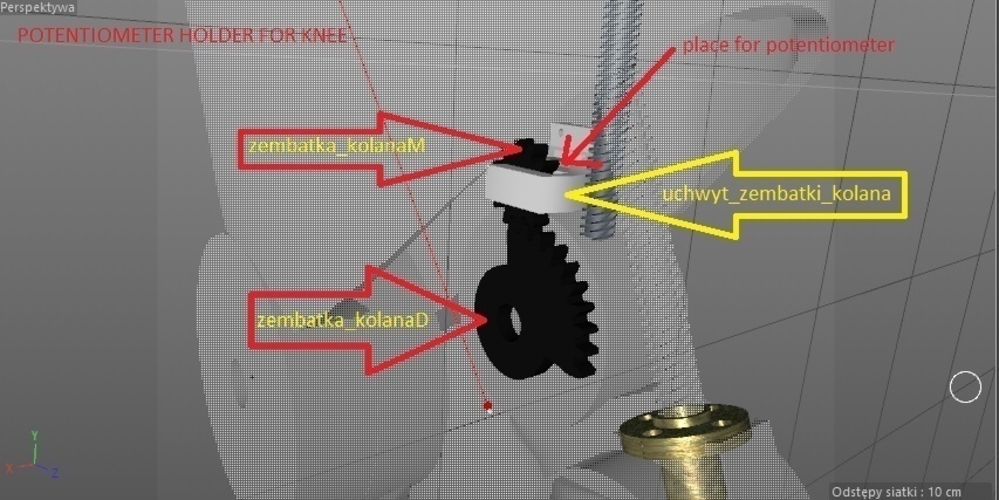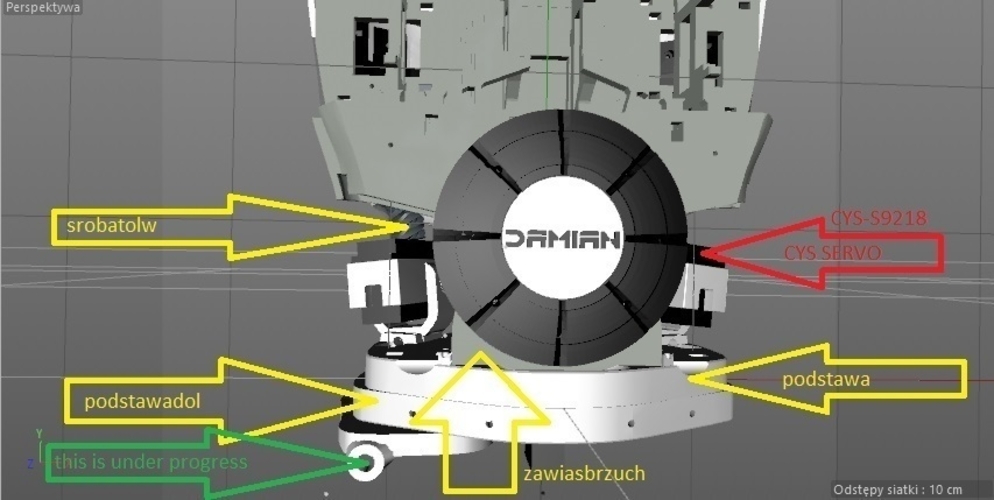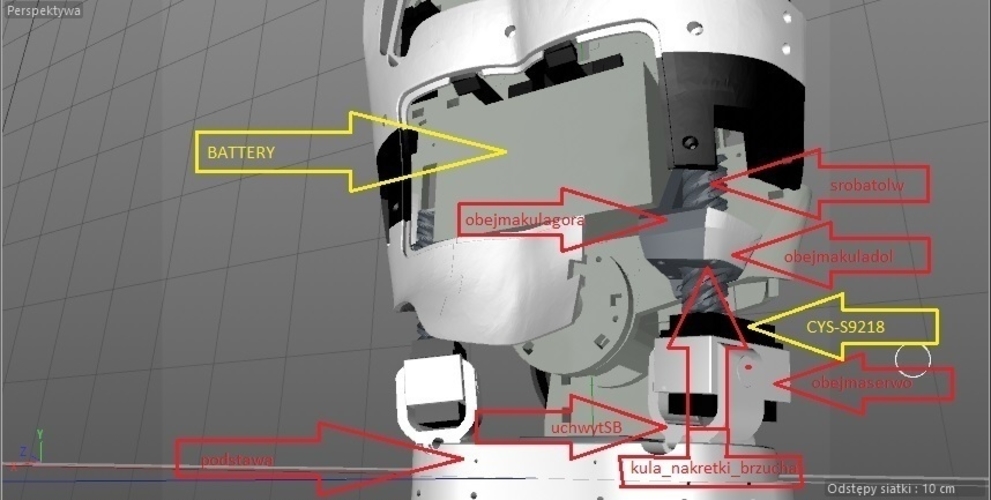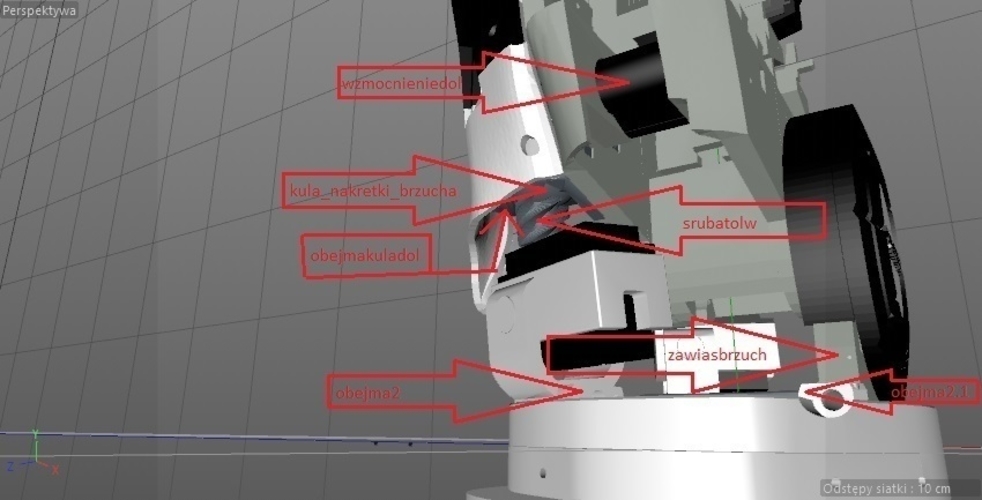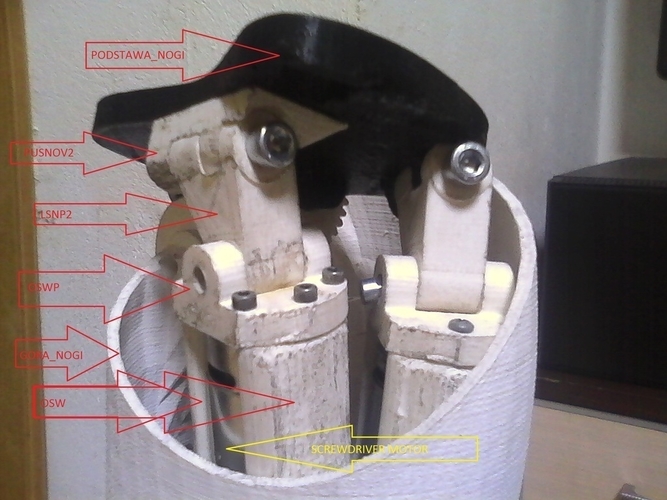 Summary
If You like my design of legs and it is usefull for You please donate a little my work offcourse if You want.
I spend much time and money to do this, any donation will be appreciated.
My design is free to print and use with CC limitations...
This is not yet completed legs for robot Damian (Inmoov). I share it them on request for Myrobotlab. You have to lay out the printouts so that they print out. Files are right side for left side You need to do a mirror in program. Please do not print this as a finished design, this is not the final and 100 % working version!
goranogiV2 - has been little cutted (about 3cm) I think the upper part of leg is to long. If You are printed old part don't worry it will be OK to project but little longer. 18.6.2017 - Added low pelvis (podstawa dol), one of the biggest and complicated parts in project! 21.6.2017 - Added few parts for pelvis mechanism and upper pelvis rest is under projecting... 9.9.2017 - Knee tests 15.9.2017 - Uchwyt nakretki kolana (knee part for screw 8mm x 8mm per turn x (about)30 cm long 15.9.2017 - updated knee motor mounting (Bolts are additional hinges) 16.9.2017 - updated pokrywadolbrzuch and diagram for it (this is used to fix the servo to the pelvis, the mechanism of the pelvis , need to unblock MG966 servo to 360` rotating) 25.9.2017 - Potentiometer holder for knee (positioning of the knee) 25.9.2017 - StopaduzaV2 (foot V2 with place for 3 tensometers, old foot is also good) 18.10.2017 - srobatolw (this is the stomach part x 2 for 2 axes pelvis) 18.10.2017 - zawiasbrzuch (it's the part for stomach 2 axes of freedom) 26.11.2017 - added parts to modify stomach at 2 axes o freedom 26.11.2017 - uploaded podstawa dol test (this part in 100% will be in modifying) Don't print it if You want to print only the finall version 27.11.2017 - uploaded PUSNOV2 (this part is for podstawa_dol_test to connect it with lsnp2 and motors) 27.11.2017 - tylek :) (back part of panties) 4.12.2017 - Potentiometers mechanism for upper leg parts (TESTING MAYBE FINAL VERSION) thx Ray (connection diagram will be later) -UchwytZnogi , upnd, upndzemb, zambatkaZnogiD2, zambatkamalanoga, zembatkaduzanoga Print Settings Printer: Diy Printer Resolution: 0.2mm Infill: min 60% Notes: thing are big but the most of printers should do the work. This is not final project!
zambatkamalanoga.stl
196 KB
uchwyt_zembatki_kolana.stl
48.4 KB
zembatduzanoga.stl
126 KB
zembatkaZnogiD2.stl
128 KB
podstawa_nogi_test.stl
344 KB
kula_nakretki_brzucha.stl
232 KB
wzmocnieniedol.stl
22.3 KB
obejmakulagora.stl
73.2 KB
zembatka_kolanaD.stl
135 KB
zembatka_kolanaM.stl
162 KB
pokrywadolbrzuch2.stl
113 KB
uchwyt_nakretki_kolana2.stl
62.4 KB
lacznikpodstawDRUK.stl
205 KB
obejma_zawias.stl
43.8 KB
zawias_nogi_correct.stl
39.5 KB
zebatki_roznicoweDRUK.stl
1.09 MB
zembatkapotDRUK.stl
422 KB
zawiassilnikawkretarki.stl
146 KB