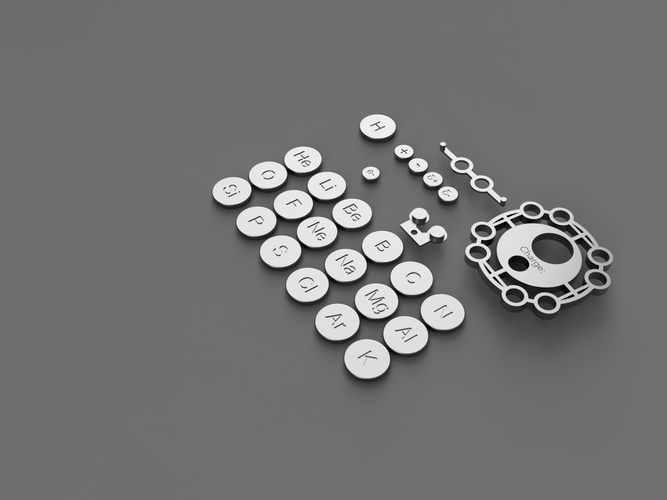 The lesson plans and student handout can be found here:https://docs.google.com/docume...
Each file with the element name is an element name plate for the atom.
The Atom3 file is the base atom
The Negative, and Positive files are for denoting the charge of an atom in ionic bonding.
For ionic bonding, it is highly recommended that you also buy these magnets:https://www.ebay.com/itm/10-10...
All instructions and descriptions of how to use the model is in the docs link above as well.
"bond" and"bond help" are used for covalent bonding- refer to docs link for specifics.
More elements coming!