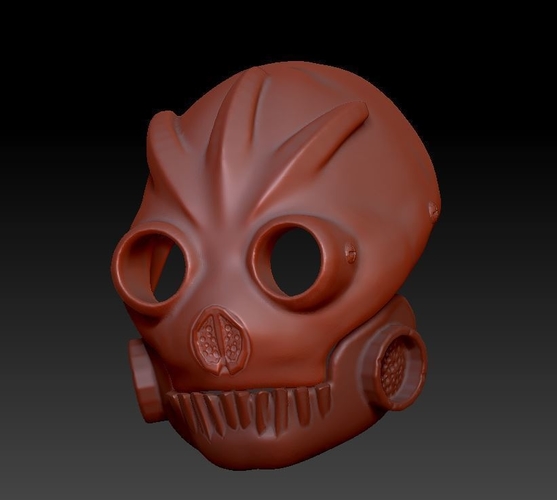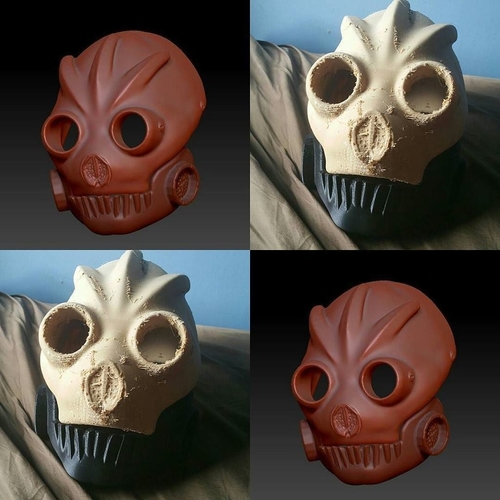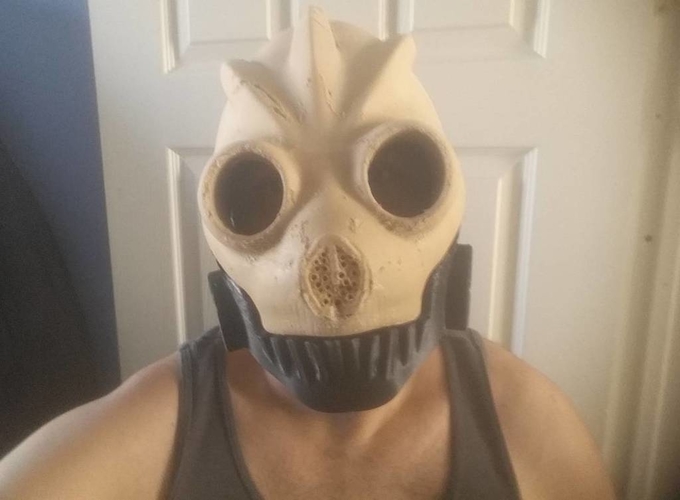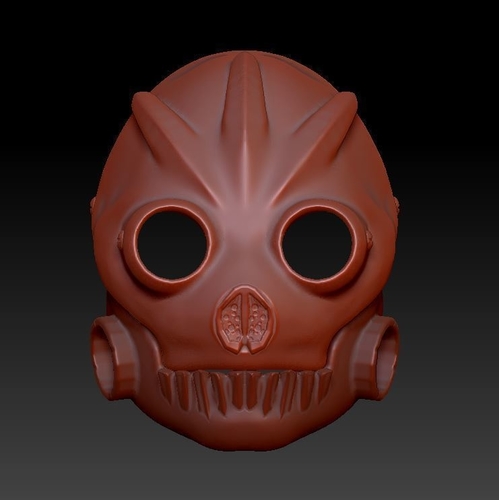 Hey Ladies and Germs here goes an original prop.
Let me know what you think.  
The orientation of the model is the way I printed it. This model is sized to my head almost perfectly. Hope you enjoy. Please drop me a line and a pic on twitter so i can see how it came out. Would love to see what you do with this. 
I connected the top piece and the bottom piece with elastic string. I strilled tiny holes that i ran through the crossed across the mouth, you can see in picture.
MAY THE GEEK BE WITH YOU ALL~!
www.twitter.com.carmelo_nazari... 
Video of jaw moving.