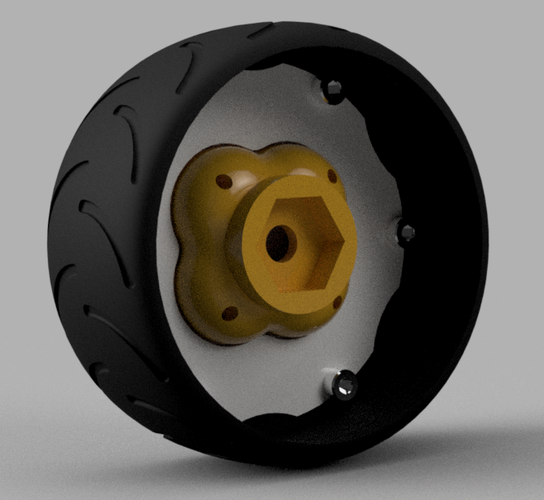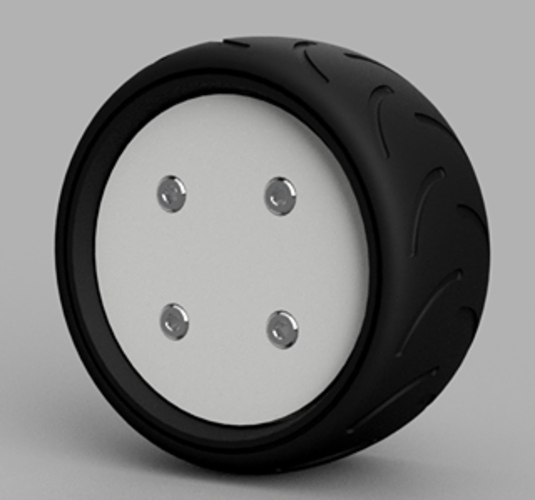 No Prints Yet

Be the first to upload a Print for this Design!
PROTOTYPE - USE AT YOUR OWN RISK
I am convinced that 3D Printable Drift Wheels are a decent Idea. Here is another attempt at a pan type Drift wheel. The Hub, Dish and Tire are three separate parts. This gives you the ability to reprint just the tire when it wears out and save the hub and pan.
The Disk attached to the Tire with with 6 - 2.5x6mm HEXCAP The Hub Attaches with 4 - 2.5x10mm HEXCAP The Hub can be printed in varying Thicknesses for the desired offset.
The tire is 3mm Thick and rounded for a small contact patch and to limit the amount of filament used to print. The tread pattern is .5mm deep to give you an approximate depth of wear. You can stance thes up to 10 degrees with the curvature of the tire.
TIRE 26w 56OD 45ID.stl
8.72 MB
CENTER DISK HOLE.stl
286 KB
HUB 2mm Offset.stl
1.13 MB
HUB 4mm Offset.stl
1.12 MB
HUB 6mm Offset.stl
1.15 MB