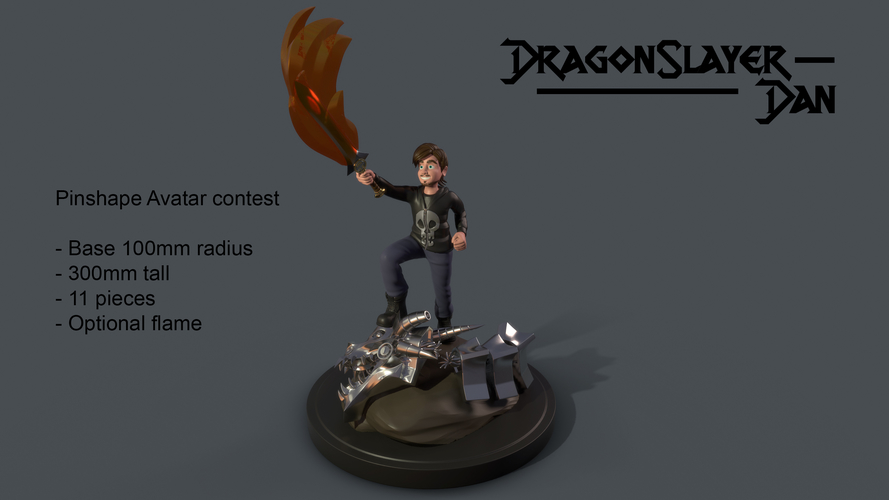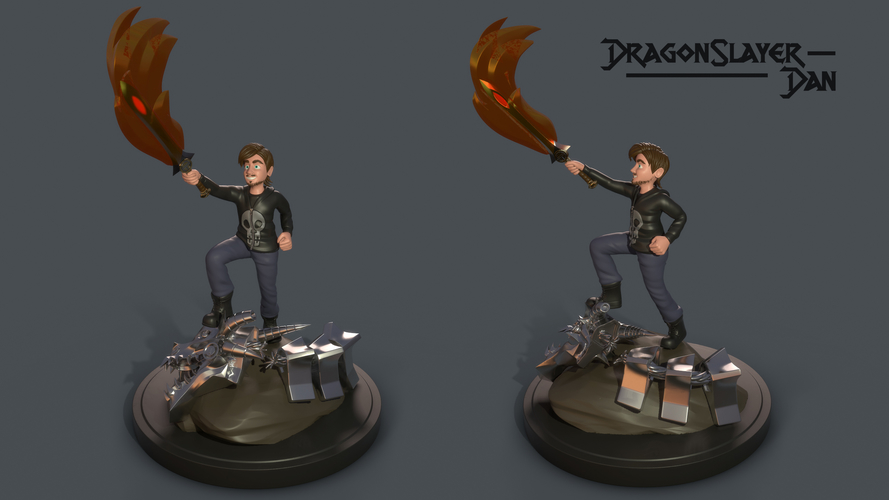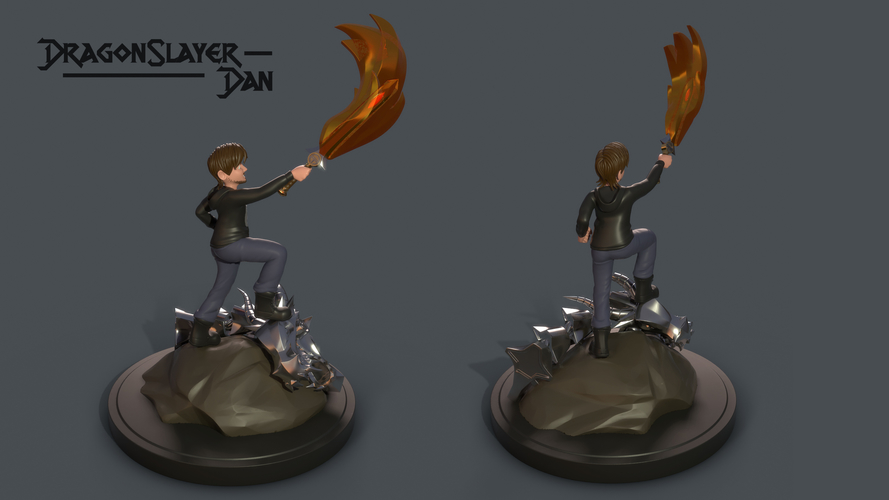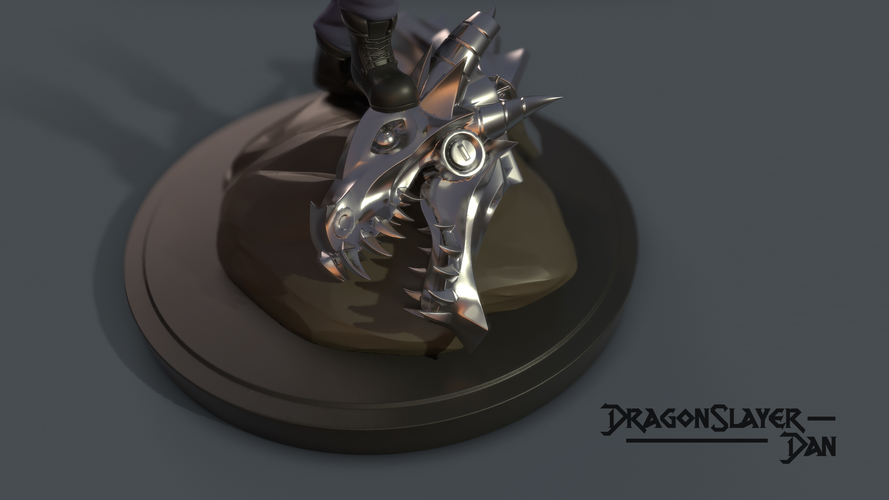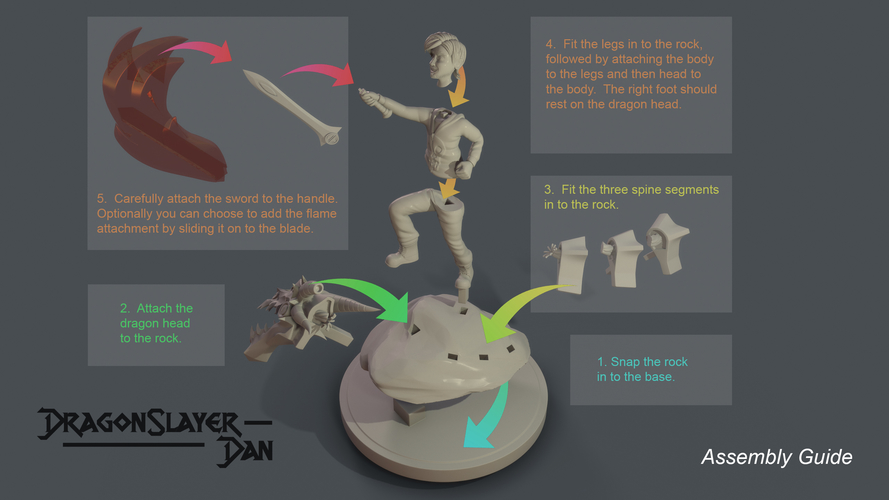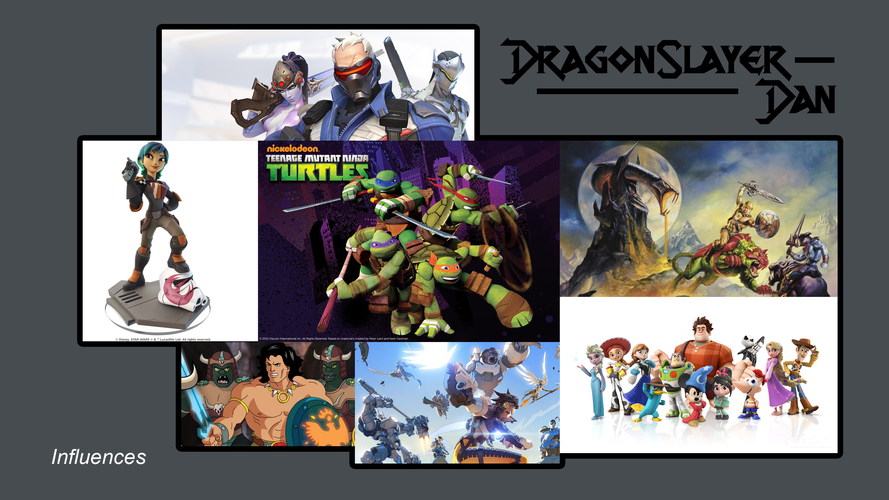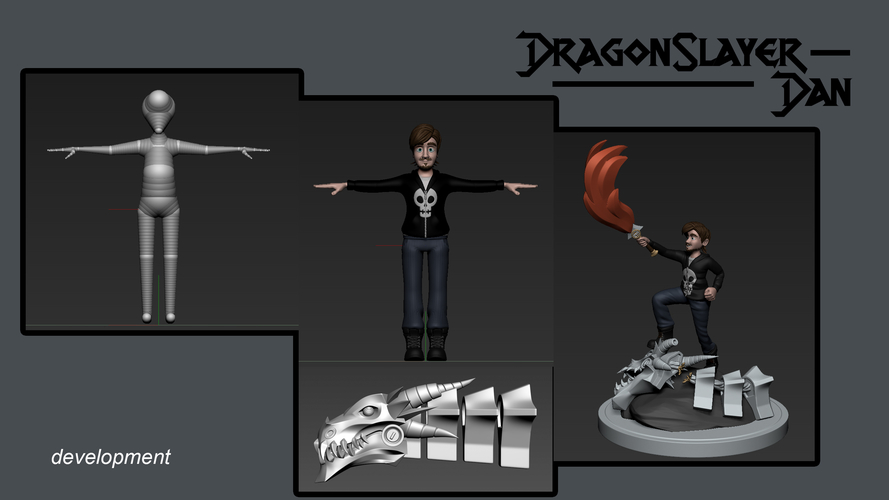 My Avatar, DragonSlayer Dan!  Its me with a sword, only slightly thinner.. and younger.  I'm doing what I dreamt of doing as a kid, slaying robotic monstrosities!  I've had a lot of fun with this and I hope anyone who chooses to download it will enjoy it too.
11 Piece kit which is easy to assemble in 5 steps.  Assembly Guide provided. 
Base has a 100mm radius and when assembled is 300mm tall.  
RackMultipart20170901-19214-1f38u0e.zip/Dragonslayer_dan_02_print.OBJ
107 MB