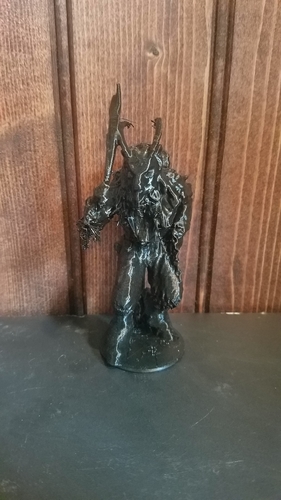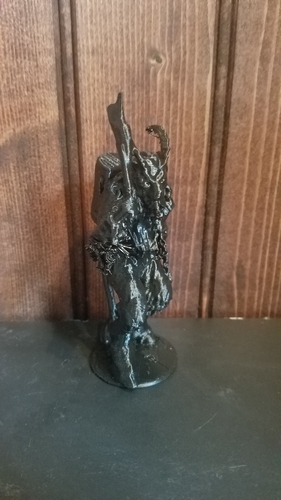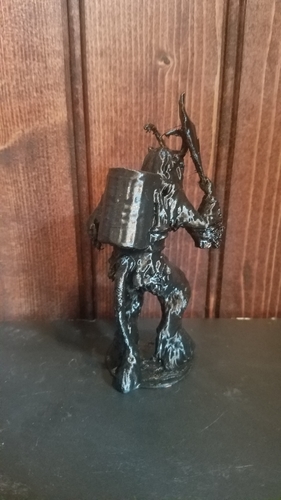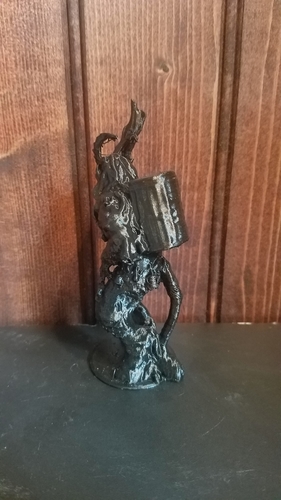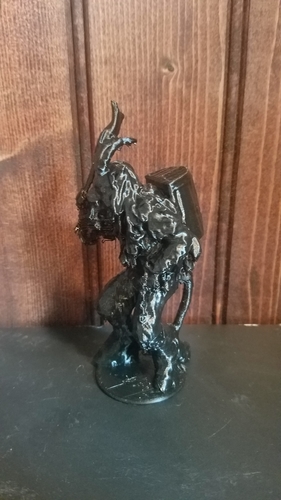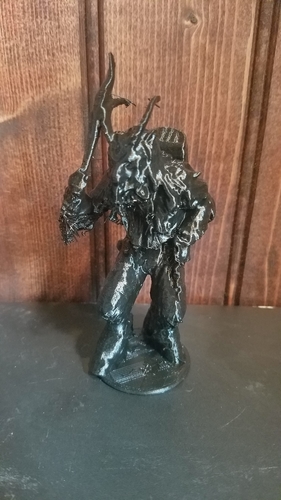 No Prints Yet

Be the first to upload a Print for this Design!
This was my first choice for the avatar contest.  I am very new to 3D designing and this was one of my few first designs that I made.  This is a German based Christmas demon named Krampus that I thought was interesting when I first herd of it.    After reading articles and looking at many pictures of Krampus I made this design while also trying to add some unique twists and features also while adding background props such as his staff/stick and sack for carrying children in on his back  During the Christmas season instead of looking forward to Santa Claus, misbehaved children are punished by this half demon, half goat, horned creature who appears on the streets carrying a blunt stick or staff and his sack on his back to put naughty children in and his body riddled with chains.  This Christmas demon will drown naughty children in his sack or beat them with his club/staff after terrorizing the child and his family.
For printing Krampus I printed it with PLA at a .15mm resolution/quality, supports, and about 15 to 20 percent infill density.  I would recommend printing it slow with a rather high resolution (about .15 to .20mm) for regular scale.  Rafts or brims are optional but not needed.
Overall the only requirements for printing this scary, neat Christmas demon would be supports and probably a decent print quality.
Enjoy, and Happy Printing!
KRAMPUS123-print.stl
47.6 MB