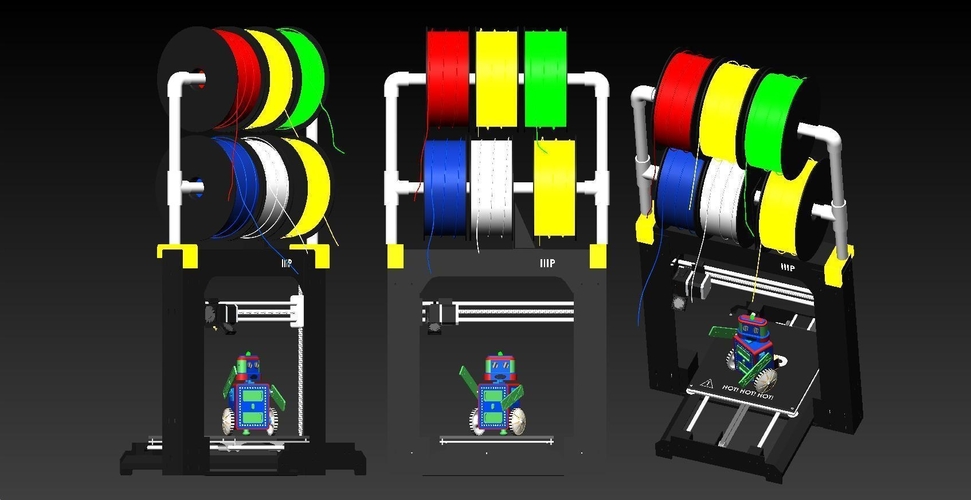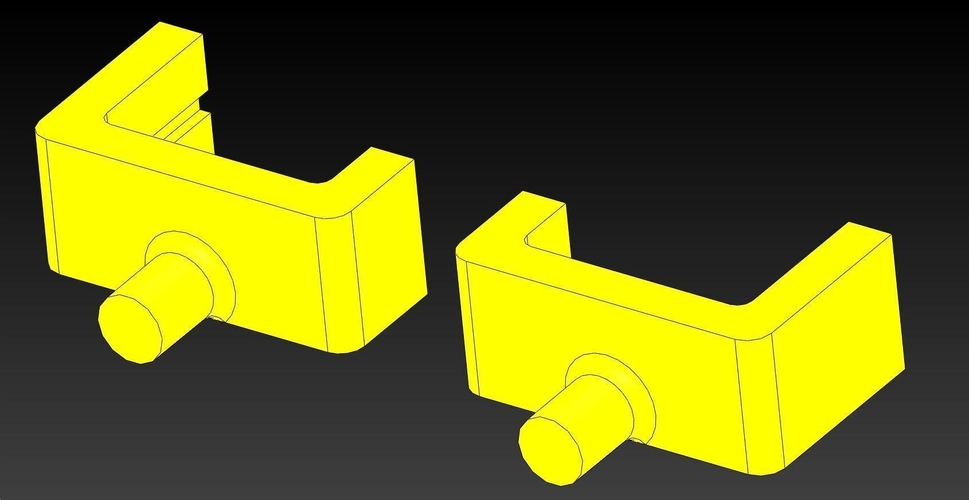 Filament Feed Spool Brackets for MP Maker Select 3D Printer v2 ... just two parts to 3D print, then using two 75mm long half-inch PVC pipes, two 150mm long half-inch PVC pipes, two 350mm long half-inch PVC pipes, two half-inch PVC elbows and two half-inch PVC "Ts" ... 
DO NOT install the plastic spool arm on the metal bracket that comes with the printer, instead run the long PVC pipe through the hole and then add the two ends and if you want a second level it's easy to plug in more PVC pipes and elbows to build it up so all your different filaments can be hanging in place ready for use.  
This design is the results of trying several other designs first and I think is the best, most stable and most elegant solution.
Yes, even this design can be a FREE download once I am fully funded for my RoboGuts™ S.T.E.A.M. Education Program Kits;
IF each viewer donates just $5 I'll be funded almost overnight and then all my designs become FREE downloads!  
The fastest and cheapest way to get all my .STL files FREE is to donate $5 to help fund school materials ... once I have $3,500 I'll convert all these files to FREE downloads.   https://www.gofundme.com/roboguts-kits-lessons
LeftVerticalSpoolArmBracket4MP Maker Select 3D Printer v2.STL
81.9 KB
RightVerticalSpoolArmBracket4MP Maker Select 3D Printer v2.STL
81.9 KB