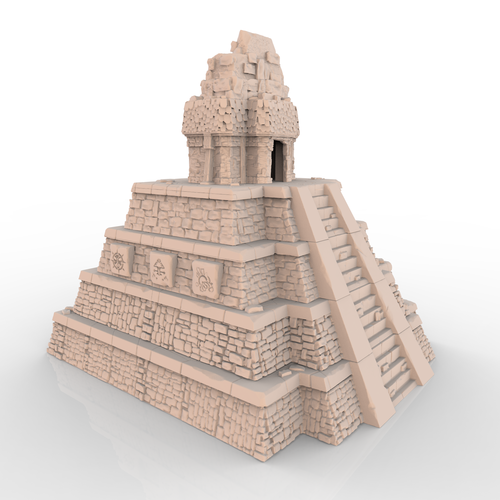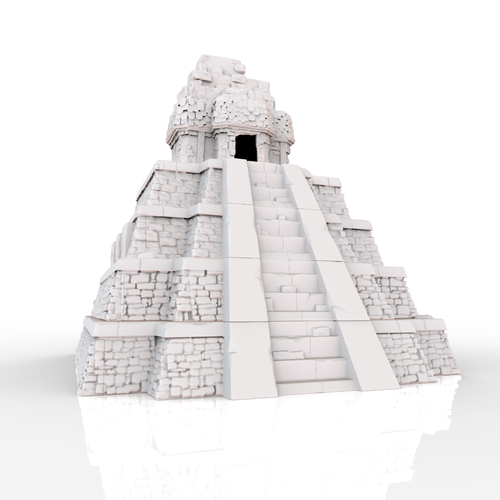 No Prints Yet

Be the first to upload a Print for this Design!
Hobgoblin-3D is proud to present to you our biggest and craziest design yet containing 33 different printable pieces!.. the Temple of Cal'nau! This 3D Printed terrain piece has been digitally sculpted, scaled to fit 28mm systems and optimised for Home Use 3D Printing.
One of our core focuses is to provide an affordable entry level into 3D Miniatures and Terrain. Meaning after a one time purchase, the product will be yours to download and print out as many times as your printer can handle. As a result saving you both time and money
Inside the pack you will find an .STL file, our product T&Cs and an in-depth instruction manual. Providing you with print settings, recommended materials and a construction guide (if applicable) below.
**The name and background lore of this feature item was chosen by one of our community members!**
Item Lore: 
I remember my final days as an adventurer; back before the days when the human Morthrais Enulger overthrew the High elven empire and brought about the age of men. It was a place called Cal'nua- a dismal temple hidden in the great forest of Nevotashi, an expansive forest that spreaded throughout the seven elven empires, and the temple was devoted to the great god Gormugon, the god of blood, death, and sacrifice.
We were hired by a man named Damian Cloudwulfe in the town of Westford to explore it's depths: hunters, couriers, and other innocent folk had vanished in the shadow of it's wake, and it's shadow did stretch farther than I had realized. It wasn't until we entered the temple that we fully realized what had happened to the missing folk: a tribe of humans older than any empire ever lived had resurfaced as undead and began their sacrificial rites to their dark god once again.
We were ambushed by so many I could not keep count. They captured us and while we were imprisoned we waited and waited until eventually we were taken back to the surface of the temple and as the blood priests and the folk under them praised the name of Gormugon, one by one they were lined up and beheaded atop the steps of Cal'nua: their souls nothing more than a feast to quench their dark god's hunger who would destroy the world if we did not sate him or so they believed.
I only live because I managed to pick the lock and escape my cell and to this day I regret not saving their lives...may god forgive me for my cowardice and may the companions I had once treasured for many years rest in peace for I live every day recounting the events that happened in that cursed temple and it will haunt me forever to the afterlife..
HG3D_Temple_Of_Cal'nua_Instructions.pdf
5.85 MB
Hobgoblin-3DLTD_Terms&Conditions.pdf
192 KB