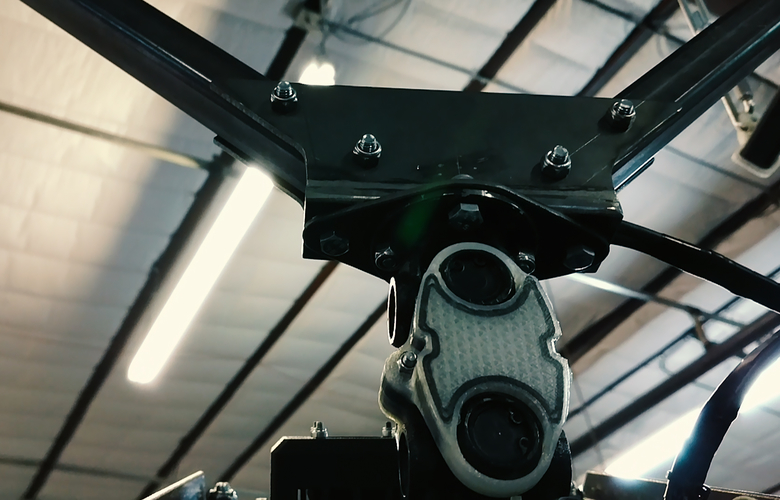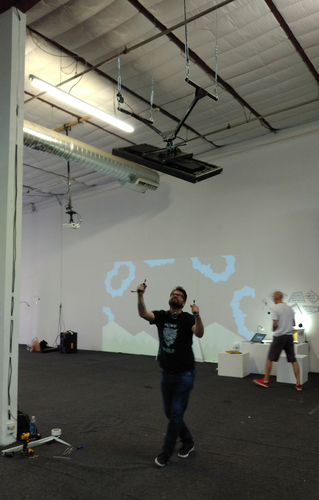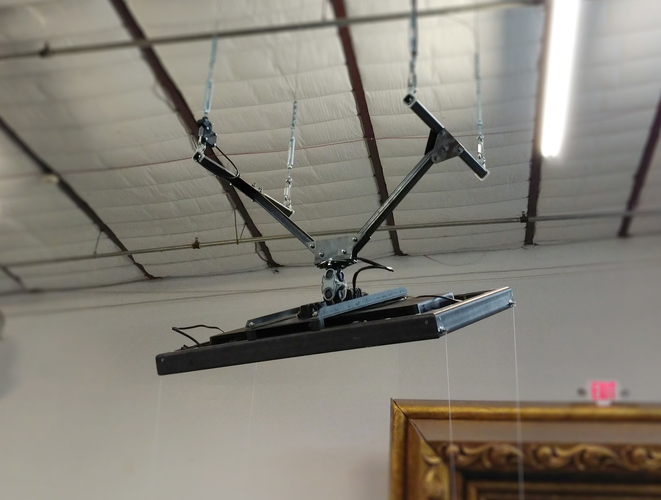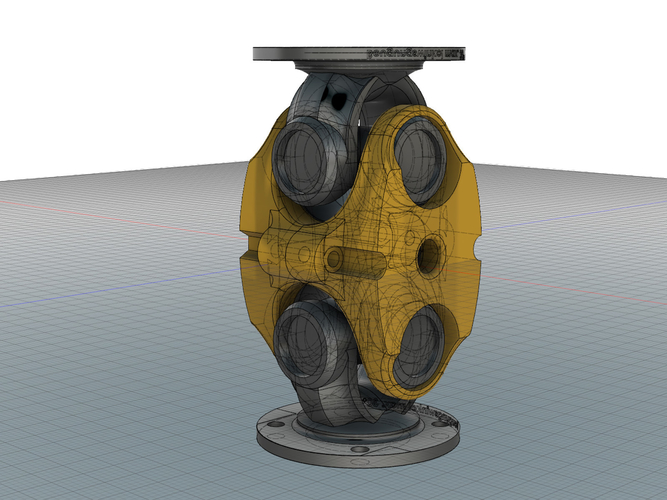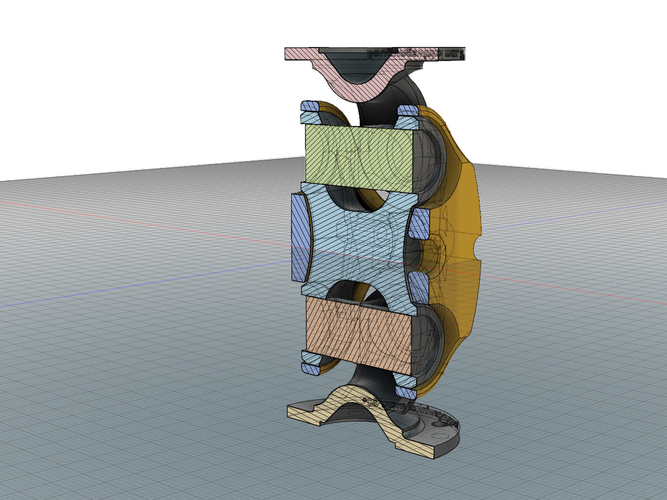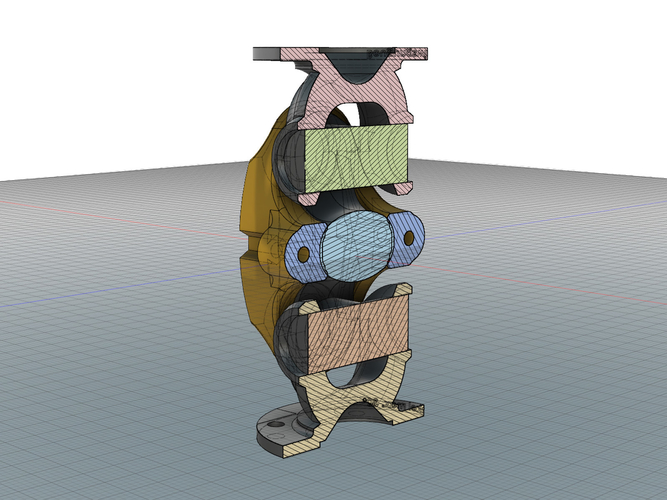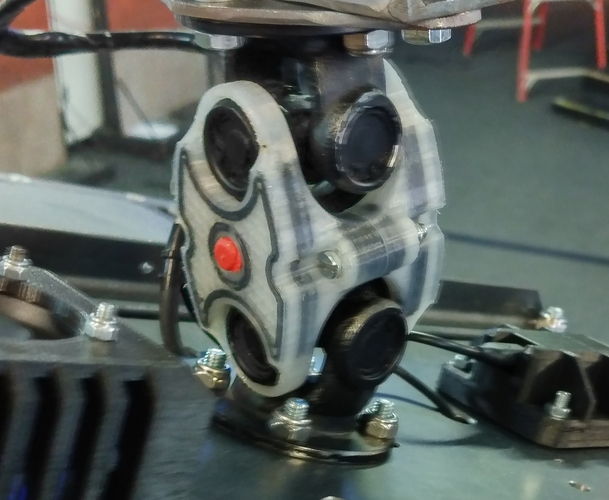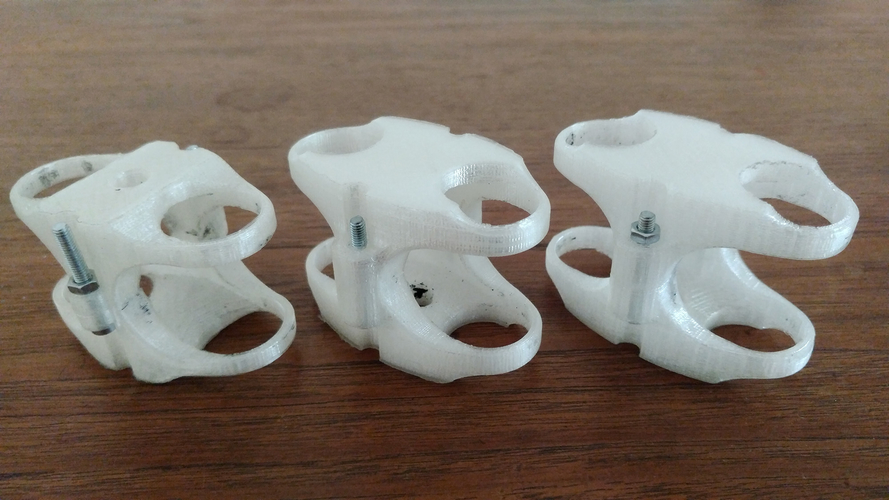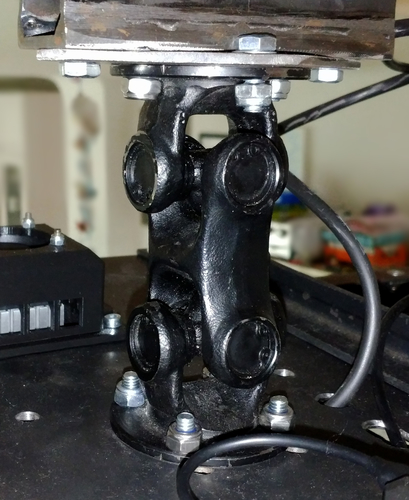 No Prints Yet

Be the first to upload a Print for this Design!
The object serves as a shock protector in an interactive multimedia installation.
Two near symmetrical parts enclose a double universal joint.  They are held together by bolts and self-locking nuts which also help increase stability.
The object keeps the joint from getting damaged by fast movements. It absorbs impact forces and also restricts the freedom of motion on its 4 axes. 
4 prototypes have been designed and printed using pla to test rotation behavior, matching accuracy and stability before the final functional part was realized using nylon. 
Nylon is stronger, and also more flexible than pla.  Small gaps between the printed part and the joint allow it to deform slightly on contact.
You can find a video of the joint in motion: vimeo 
and more information on the kitescreen: https://currentsnewmedia.org/w... 
The model was designed in Fusion360.
Prototypes were sliced with Simplify3D:
printer: Witbox 2
material: pla
settings: 15%-30% infill, supports
Final part: 
printer: Markforged Mark2
material: Nylon and carbon-fiber
settings: supports, brim
The model can be printed with the flat side facing down and supports turned on. It fits on a "HA 100-105-58-110-D" universal joint.
Protector_with_hole.stl
1.78 MB