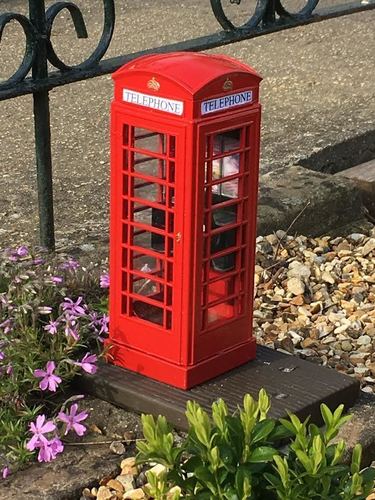 This is my scale model of one of the most popular UK red telephone boxes, the "K6" model.  The design includes the interior features of the phone book holders, stand and a tiny telephone.  The windows are not glazed.   This model was originally designed and printed (at 1/10th scale, approximately 24cm) for the Wimborne Model Town in Wimborne, Dorset, UK.
The model should print OK via FDM base down, the window frames will need some support but not much (and at a small z size below 10cm or so, probably none at all).
I've now also uploaded 4 files to print as separate parts for construction to enable painting/decoration of the inner panel and phone (thanks for the request paulsroom).