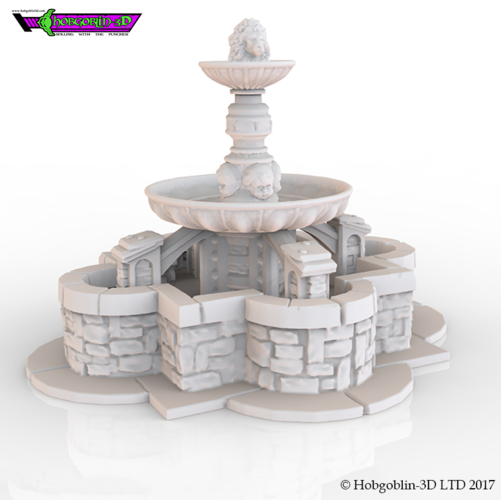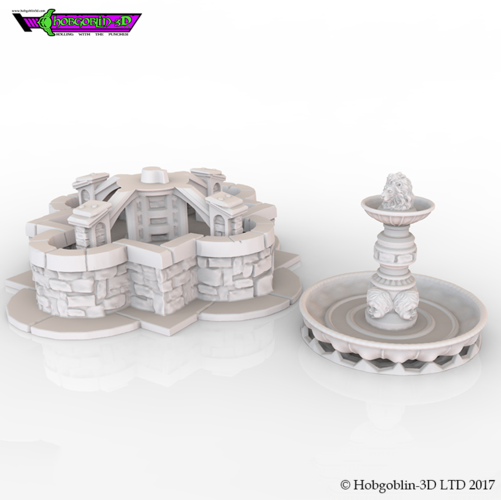 No Prints Yet

Be the first to upload a Print for this Design!
Hobgoblin-3D is proud to present to you the Font of Algor. This 3D Printed terrain piece has been digitally sculpted, scaled to fit 28mm systems and optimised for Home Use 3D Printing.
One of our core focuses is to provide an affordable entry level into 3D Miniatures and Terrain. Meaning after a one time purchase, the product will be yours to download and print out as many times as your printer can handle. As a result saving you both time and money
Inside the pack you will find an .STL file, our product T&Cs and an in-depth instruction manual. Providing you with print settings, recommended materials and a construction guide (if applicable) below.
**The name and background lore of this feature item was chosen by one of our community members!**
Item Lore: 
The Font of Algor was a gift to the desert kingdom of Brull in the fourth age. A forgotten Gnomish nation designed the magical core which was encased by the Dwarves, and when it was installed, Brull found itself with a continual source of water through a magic that is still not understood. In times of drought, the font activates, sending out a seemingly endless flow of water that created the Bilates Rivers and all three lakes that the now-lush kingdom of Brull depends upon for its prosperity.  Lately, rumours have grown that the Font connects to a water dimension, and that the inhabitants of that place have become aware of the incursion. If Brull's wizards are to be trusted, the inhabitants of the water dimension are not happy with the theft.
HG3D_Font_of_Agor_Basin.stl
10.3 MB
HG3D_Font_Of_Algor_Decoration.stl
4.86 MB
HG3D_Font_Of_Algor_Instructions.pdf
2.97 MB
Hobgoblin-3DLTD_Terms&Conditions.pdf
192 KB