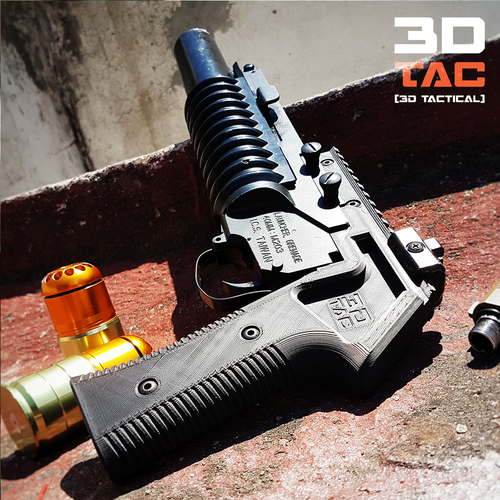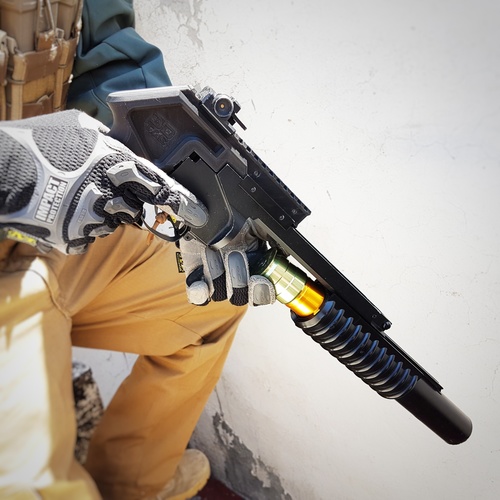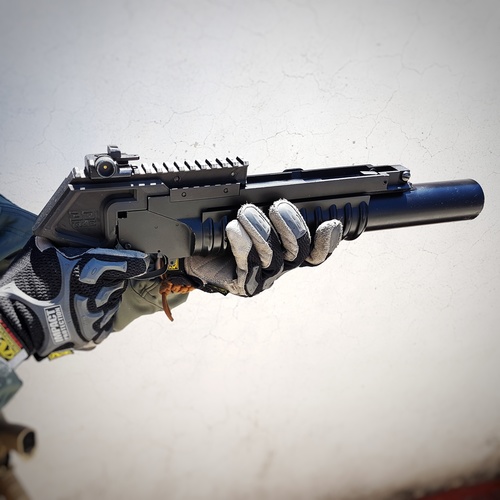 Would you like to print and sell this parts in your country?
How about having access to several 3DTAC files at once?
Need expert advice on how to print them?
Click here: Check our Pateron and find out more!
The M203 Hand Cannon grip is designed to work with M203 airsoft launchers (rail mounted version only).
This enables the launcher to be used stand alone as a very powerfull shotgun, you will need a 3/16"  thread cutter (Tap), two 3/16x 1" and nuts to assemble it with enough strength to mount the launcher.
Print settings:
ABS / PLA
Scale part up .3% = 100.3 (ABS only)
Temperature: ABS 230°C / PLA 210°C
Layer .1 to .3 mm
Perimeters: 3
Infill: 50% (at least)
Supports: NO
Cooling Fan: ABS OFF, PLA ON
Raft: No (unless needed by your particular printer)
DO NOT USE WITH REAL STEEL FIREARMS. This is an accessory designed entirely for Airsoft and sport air shooting. I take no responsibility for any harm taken or done should this design be miss-used on other activities outside its designed purposes.
3DTAC_M203_Grip_L.stl
4.49 MB
3DTAC_M203_Grip_R.stl
4.42 MB