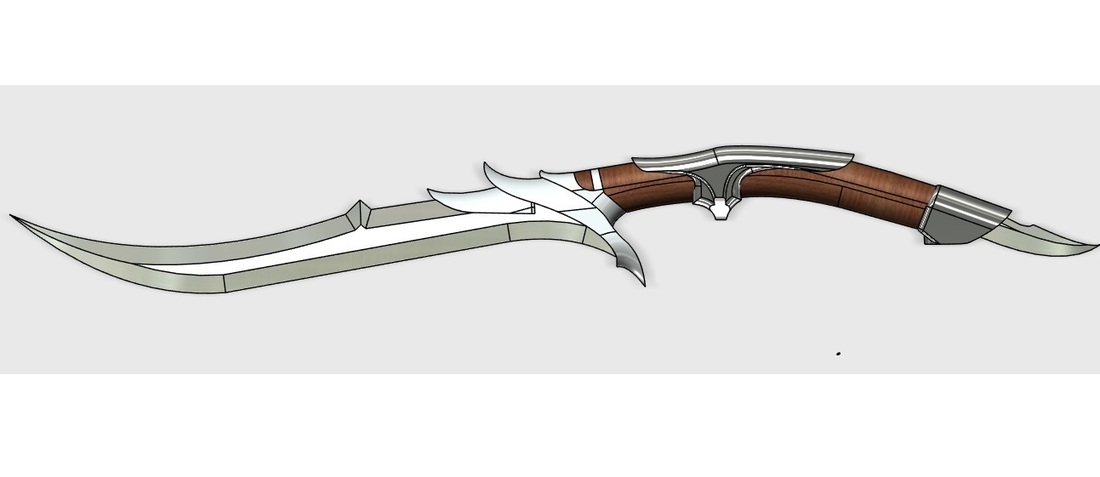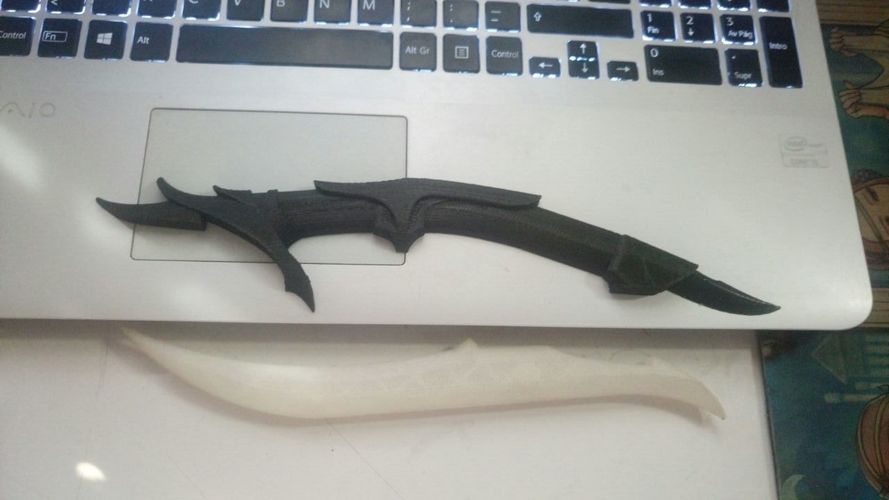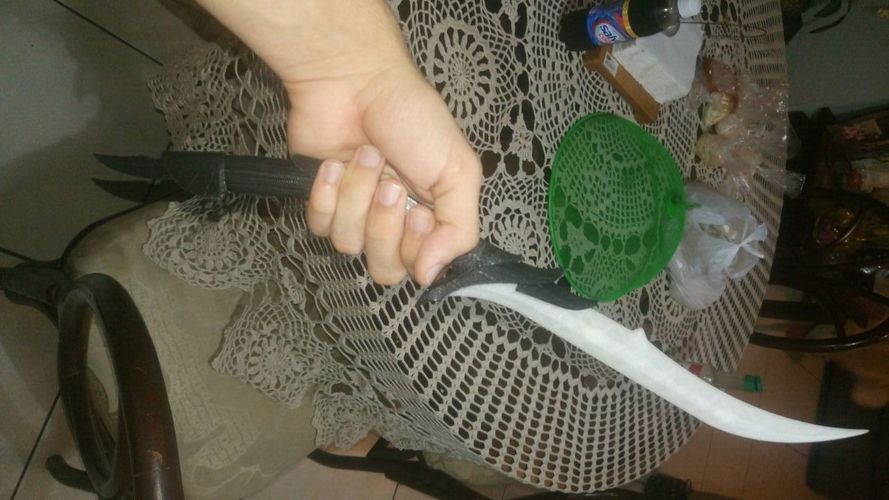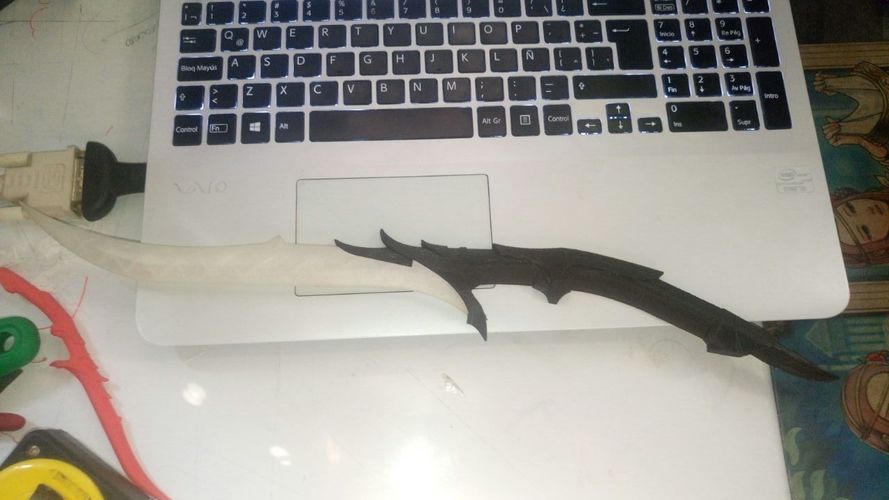 Basically a knife made with a fantasy-like style. This is my first desing and I know it's not that cool.  I'd like to hear opinions, cuz I'd like to desing more, maybe s a hobby!
I printed the blade with 15% infill and the handle with 20% just to make them a little bit more solid.
I printed all at 50mm/s which gave me a good quality.
I printed all with PLA and using a Prusa i3 with  210° nozzle and 50° bed.
Note: 
-you can scale the pins to 0.99 times, it they fit perfectly in the model.
-I just made half of each part so you just mirror the STL file in you slicer program!