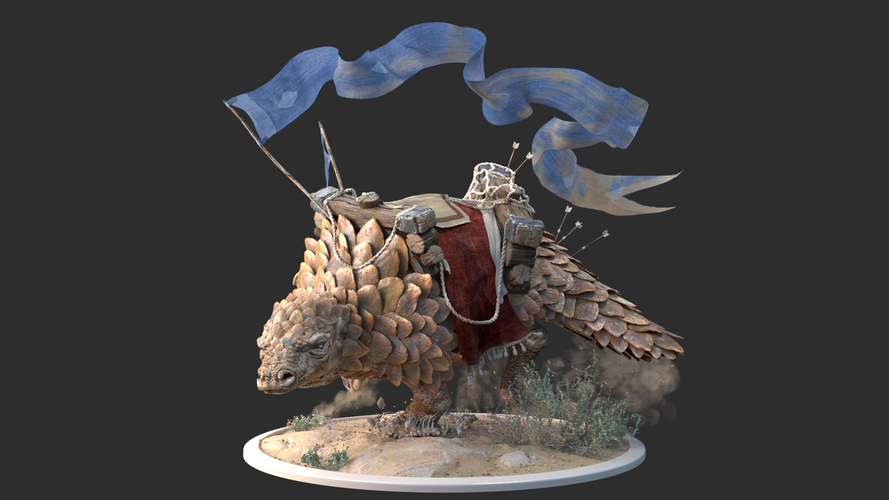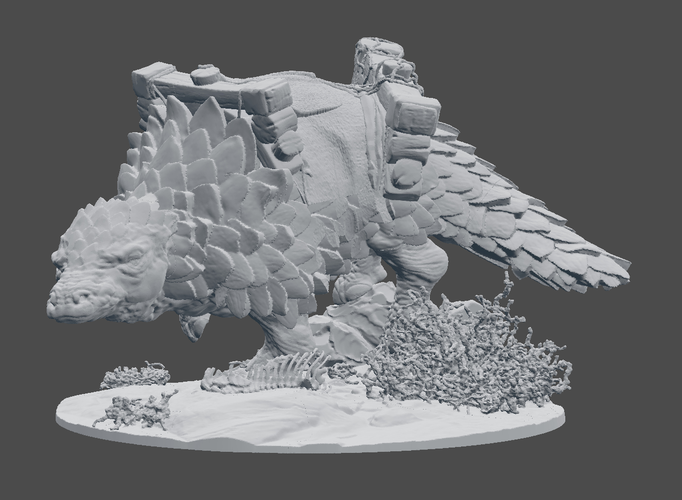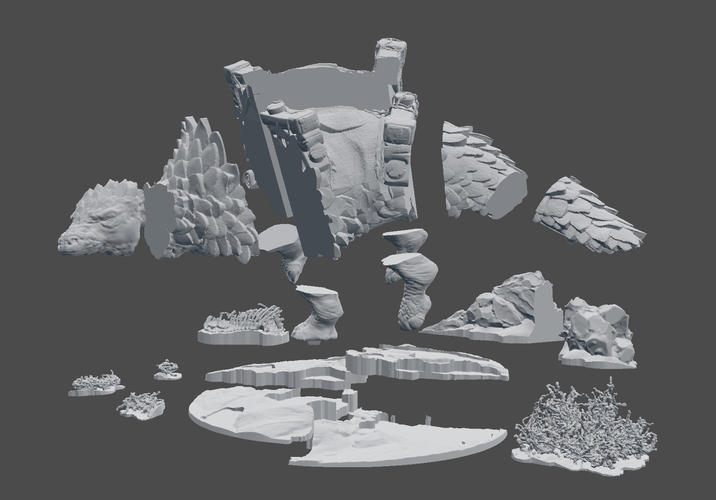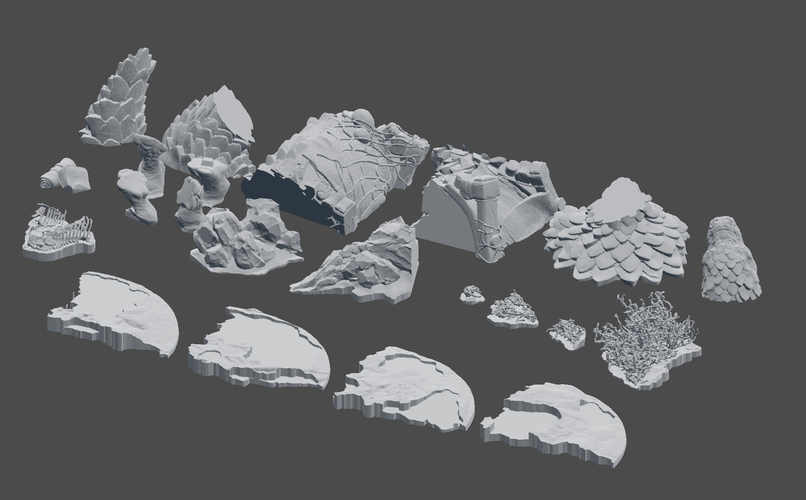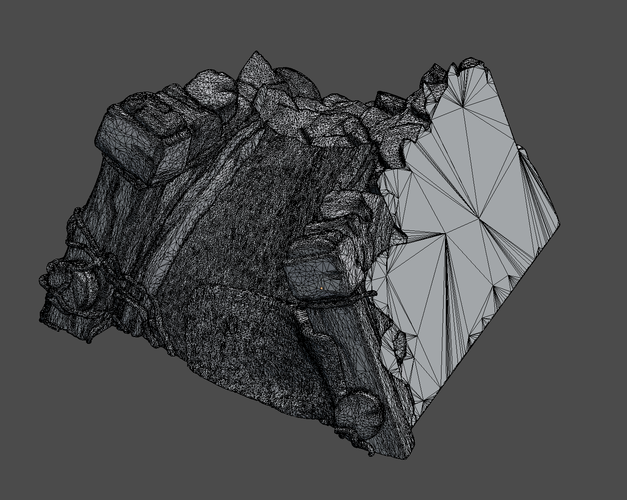 No Prints Yet

Be the first to upload a Print for this Design!
This figure is intended to be between 15 and 20 centimeters tall, the model is cut into 22 separate pieces that can all be printed on a flat-base 3D printer and afterwards be glued together.
The figure comes with an 11-part base.
RackMultipart20170302-76-1f2ob8s.zip/bag.obj
1.6 MB
RackMultipart20170302-76-1f2ob8s.zip/body_L.obj
22.6 MB
RackMultipart20170302-76-1f2ob8s.zip/body_R.obj
28.2 MB
RackMultipart20170302-76-1f2ob8s.zip/bush01.obj
30.6 MB
RackMultipart20170302-76-1f2ob8s.zip/bush02.obj
2.52 MB
RackMultipart20170302-76-1f2ob8s.zip/bush03.obj
4.76 MB
RackMultipart20170302-76-1f2ob8s.zip/bush04.obj
1010 KB
RackMultipart20170302-76-1f2ob8s.zip/carcass.obj
5.08 MB
RackMultipart20170302-76-1f2ob8s.zip/head.obj
3.85 MB
RackMultipart20170302-76-1f2ob8s.zip/leg01.obj
521 KB
RackMultipart20170302-76-1f2ob8s.zip/leg02.obj
1.04 MB
RackMultipart20170302-76-1f2ob8s.zip/leg03.obj
1.41 MB
RackMultipart20170302-76-1f2ob8s.zip/leg04.obj
1.11 MB
RackMultipart20170302-76-1f2ob8s.zip/neck.obj
31.7 MB
RackMultipart20170302-76-1f2ob8s.zip/platform01.obj
6.92 MB
RackMultipart20170302-76-1f2ob8s.zip/platform02.obj
4.96 MB
RackMultipart20170302-76-1f2ob8s.zip/platform03.obj
5.14 MB
RackMultipart20170302-76-1f2ob8s.zip/platform04.obj
4.42 MB
RackMultipart20170302-76-1f2ob8s.zip/rock01.obj
9.1 MB
RackMultipart20170302-76-1f2ob8s.zip/rock02.obj
8.35 MB
RackMultipart20170302-76-1f2ob8s.zip/tail01.obj
6.1 MB
RackMultipart20170302-76-1f2ob8s.zip/tail02.obj
8.9 MB