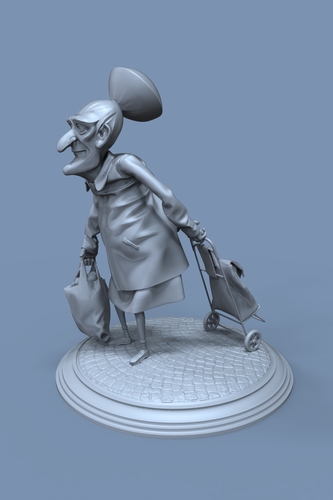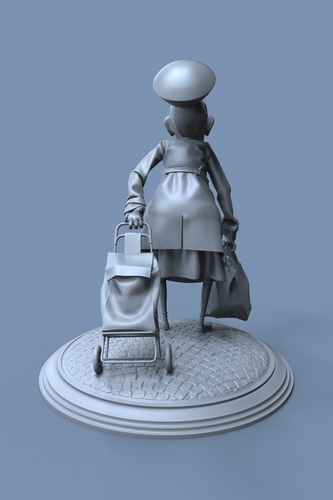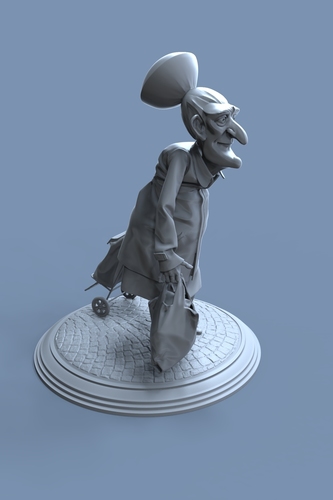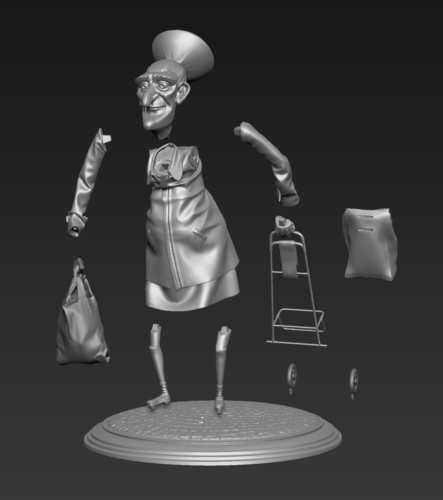 This is Emilia. 
Emilia is an old lady that lives alone in Lisbon. She is a widow. Joaquim was her husband and they here quite happy in their long marriage of 47 years. She has one daughter, one son and five grandchildren's. Because of their jobs, they live far way from her and Emilia believes that they don't have a relationship because of that. 
 Sometime the kids that leave near her, make fun of her, because she looks like witch, but she don't care. She even thinks it's funny and joins the kids. Despite being alone, she is a quite apply and joyful person.
Emilia likes to go the the market and she go there whenever she can. She like fresh food and mainly to talk with the sellers and the neighbors that she find in the way. Yes, she really like to talk... she spend hours talking with the ladies that live in front of her. Emilia is not rich, not famous, not pretty, her family do not care about her, but she is happy. She lived her live as she dreamed. Emilia is happy and make others happy around her.
This model it is composed of 12 elements.
The total composition should be 145 mm high.