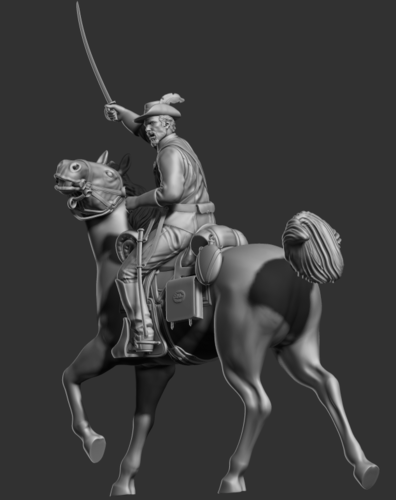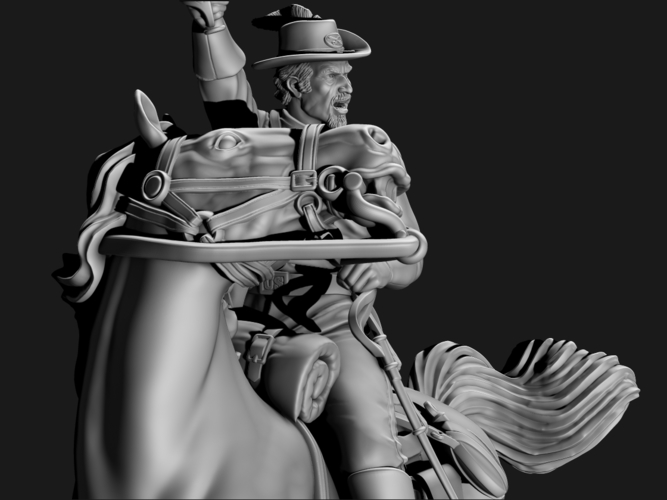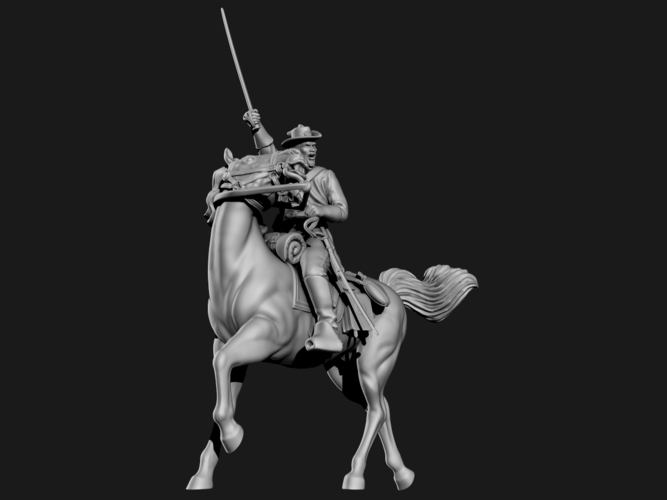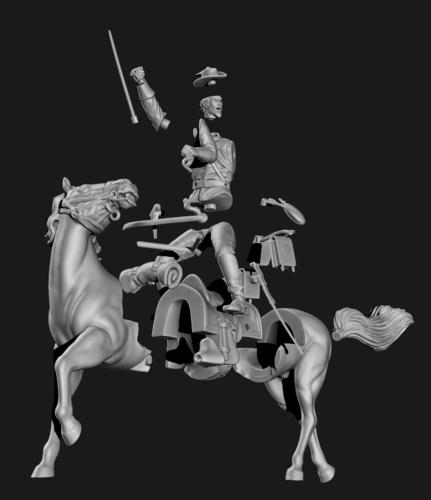 No Prints Yet

Be the first to upload a Print for this Design!
The character is inspired by Jacob Wilson Parrott (July 17, 1843–December 22, 1908) was the first recipient of the Medal of Honor, a new military award first presented by the United States Department of War to six Union Army soldiers who participated in the Great Locomotive Chase in 1862 during the American Civil War (1861–1865). Particular attention to's uniform and harness and accessories horse. Model created with ZBrush except the sword and scabbard made of rhino; furthermore the model is empty to consume little resin.
hope you like it
thanks, roberta fontana.
HORSE SADDLE .obj
94.9 MB
ACCESSORIES BAGS.obj
84.7 MB
CAVALRY PANTS.obj
54.5 MB
WEAPONS SHEAT.obj
14.3 MB
WEAPONS SABER.obj
8.44 MB
ACCESSORIES SLEEP.obj
36.2 MB
ACCESSORIES CANTEEN.obj
39.8 MB
ACCESSORIES BRACKETS.obj
11.7 MB
HORSE BRIDLES 3-PARTS.obj
12.2 MB