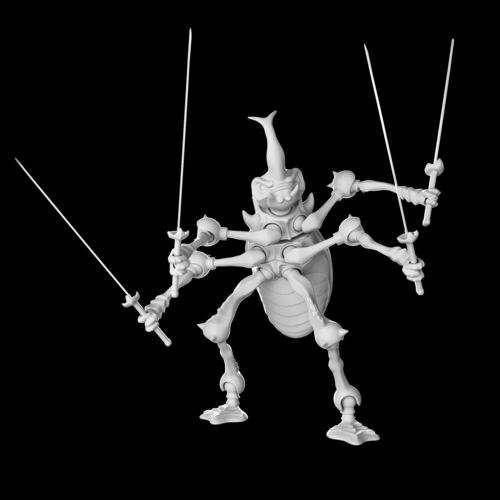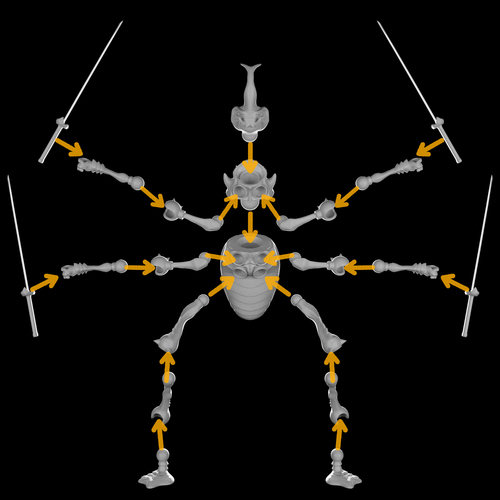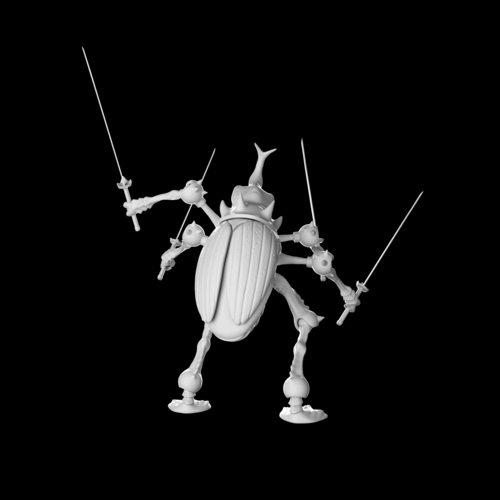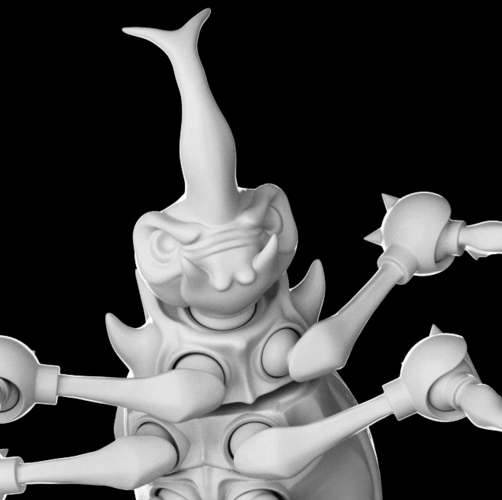 This little bug is one of the most feared thief of all time, his name is Skara.
He was abandoned since he was still a larva, but he was raised and trained by his master Rhino. Rhino has taught skara the oldest arts of the ninja, but only for one purpose, to do good and help others. Unfortunately  a day Rhino was attacked in his temple from villains who desired the forbidden scrolls, which were guarding the most dangerous ninja attacks. There were too many because Rhino could defeat them all and unfortunately Skara came back too late from his daily workouts to rush and rescue his old master. Skara search for help everywhere, but no one came to help his master! Skara felt abandoned by all those who were helped by him and his old master, so not understanding the real teachings of Rhino perhaps because too young or too consumed by anger,  he began to use the art of the ninja, only for personal purposes and find out who killed his old grand master.
the design is composed of 18 pieces,  i couldn't print it and test it yet, but you can do it and let me know ;)
I post it just for the Characters Modeling Contest.
Cheers!
Arm_left_hand.obj
1.74 MB
Arm_Right_Hand.obj
1.76 MB
Leg_Left_Part_1.obj
1.12 MB
Leg_Left_Part_2.obj
430 KB
Leg_Right_part_1.obj
1.13 MB
Leg_Right_part_2.obj
434 KB