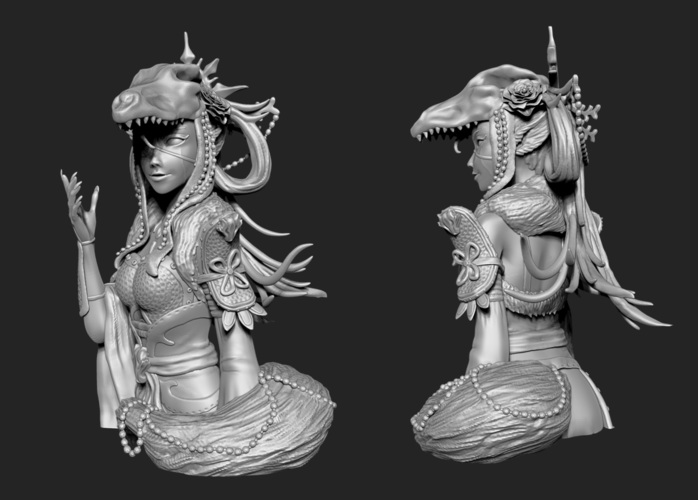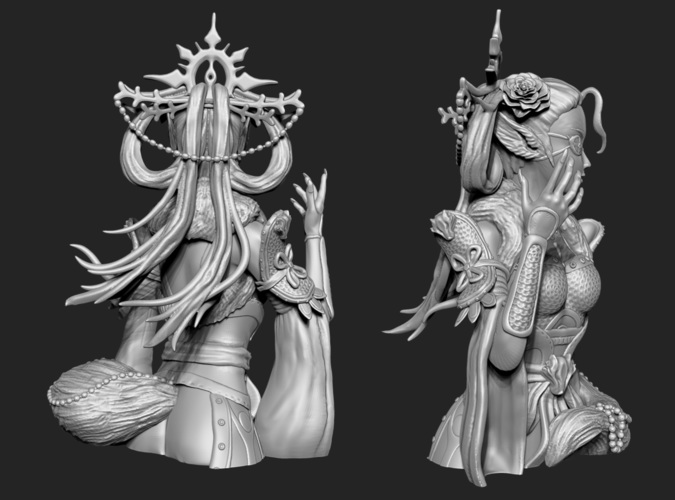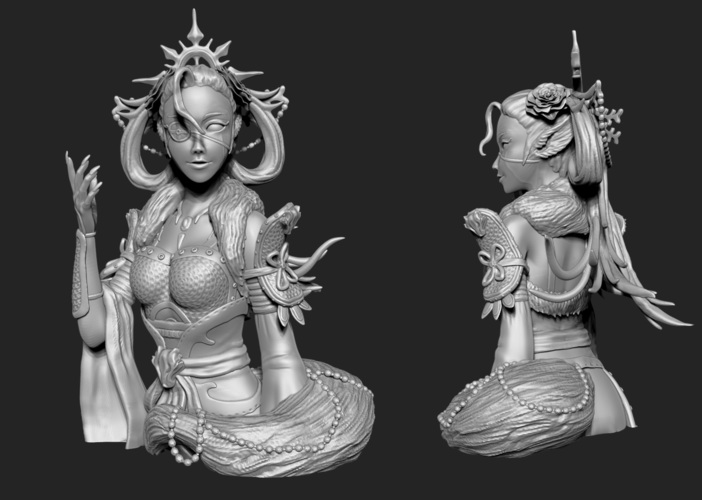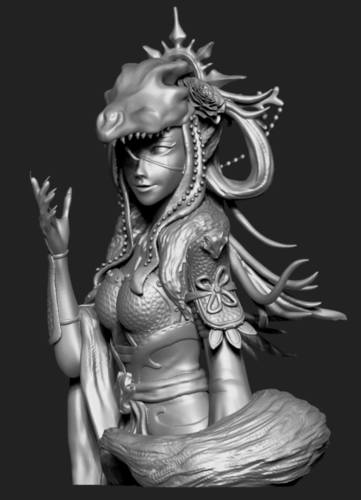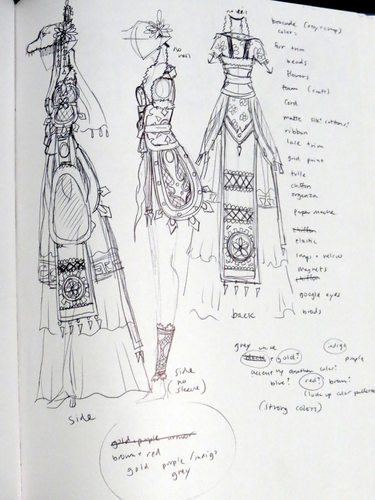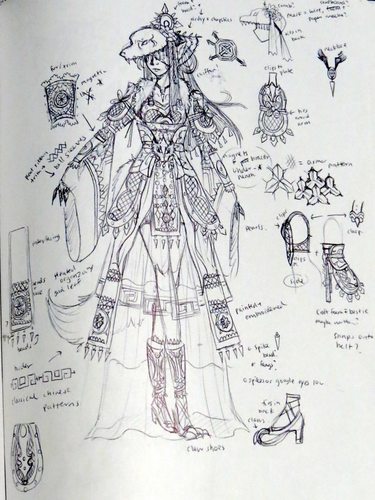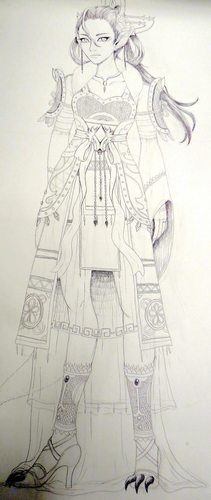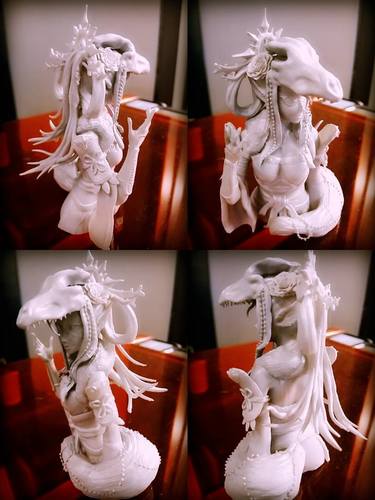 RuiMei, the Wolf Warrior
Hailing from a mythical parallel to the Yuan Dynasty, RuiMei is a powerful and fearsome military warrior. She is part werewolf, the race that holds a higher rank than humans in this world.  Although she may have lost an eye at a younger age due to sickness, she quickly rose the ranks with her keen senses and mighty fighting prowess.
RuiMei is in charge of protecting a priestess named Luli--a young human girl who is spared the typical fate of her race. RuiMei's tough facade is only broken when dealing with matters involving Luli, as she usually appears cold and aloof to her other peers. It's still unknown why she takes such a liking into the other girl.
Fun Facts:
Her travel companion (besides Luli) is a deer.
RuiMei's best feature are her long legs, which sadly don't appear in this particular 3D print.
Print:
There are two pieces. The mask is an extra piece that you can set on her head..
Recommended to print in Preform with her body tilted slightly back and generated supports.
After trimming the supports, RuiMei can stand on her own without any other added features.
Thank you for looking!