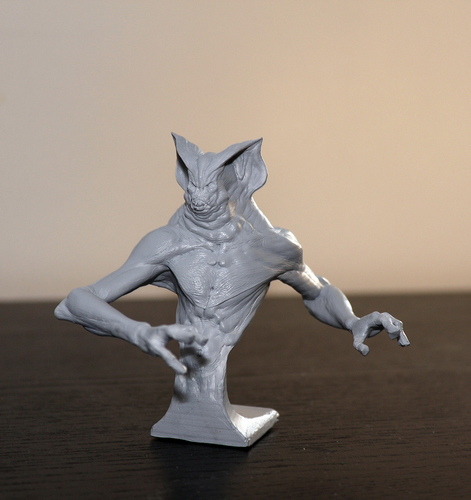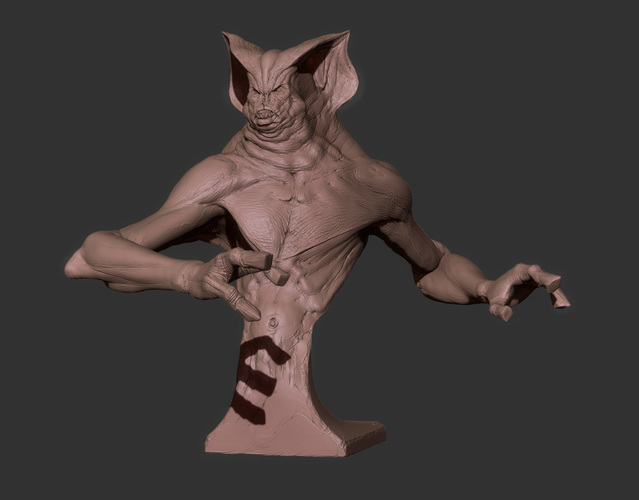 My Deamon Bat design originally sculpted for a limited edition batch of collectible garage kits that i did.
I have now decided to share this with the community. Enjoy printing, and please share shots of your prints with me! 
Pictures include a photo of it 3d printed with one coat of Tamiya Fine Primer and a screenshot from ZBrush.
Designed as a 10cm high table piece, It is balanced so it can stand up by itself un-aided(no weights, tack, etc) as seen in the first image.