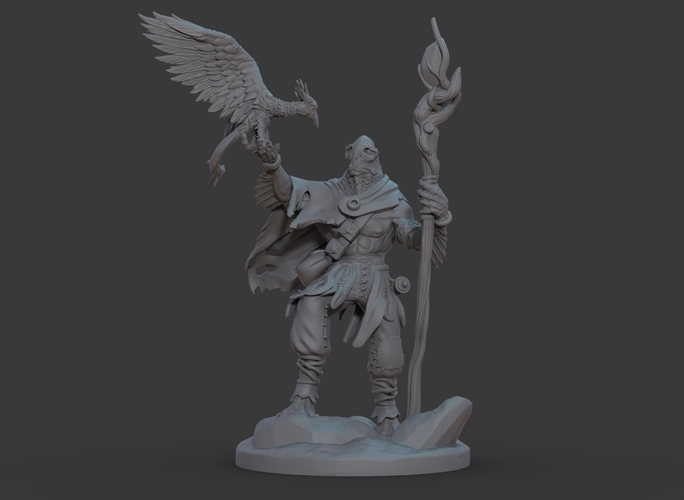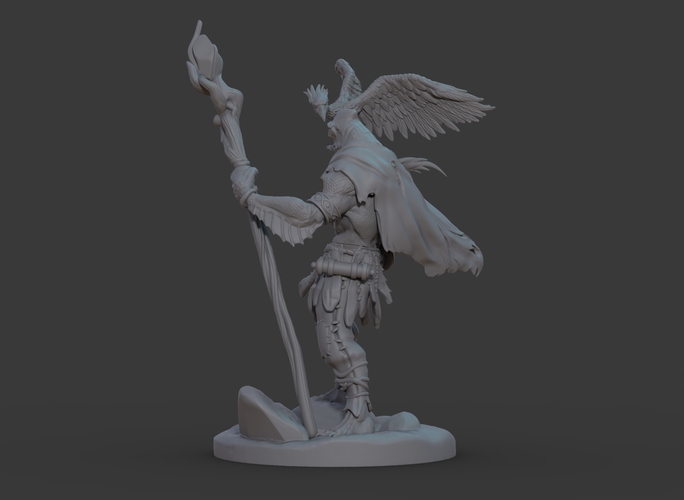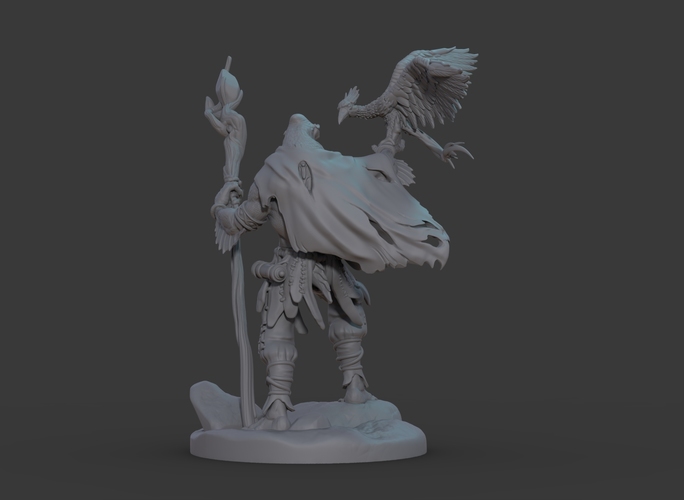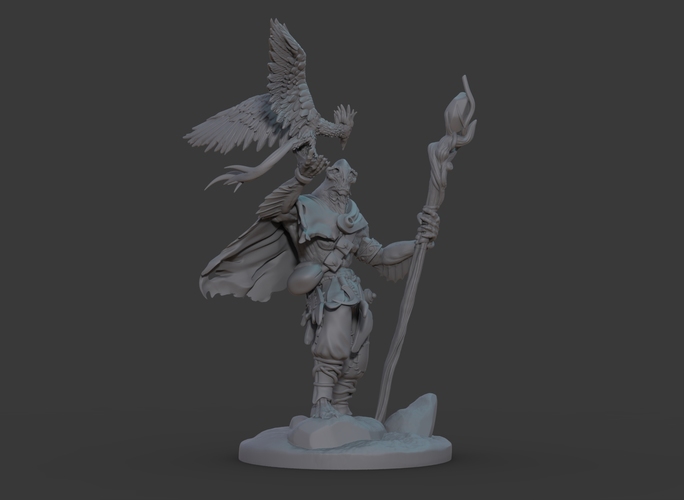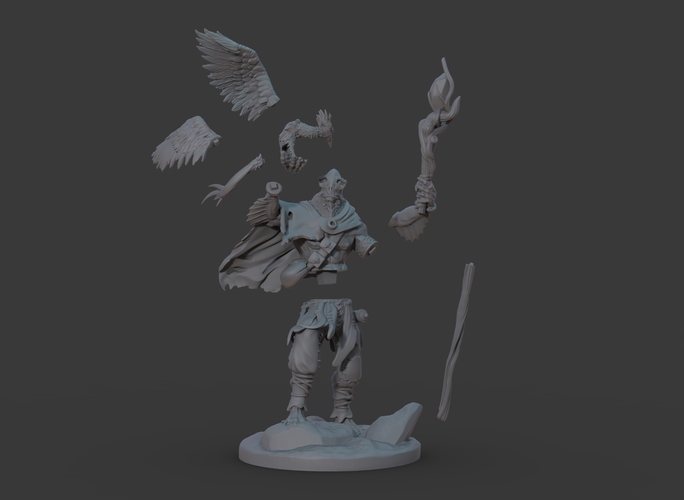 Ran'ril  an outcast from his barbarian  tribe known as the "Bone Splinters", he did not see eye to eye with their believes so he left. but apon leaving he was almost killed by his tribe, because they do not believe in people leaving.  Ran'ril managed to escape in to the forest where he took up the practice of becoming a Druid. 
The model is split in to 8 parts to be printed separately and assembled in post.
the legs/lower torso is part of the the base to have a nice stable support base.
the upper upper torso is one part with pegs that register into the arms 
The bird is spit in to 4 parts to get the best print angles on all of them. 
The staff is split in to two parts because of it length.
Arm_staff_lower.obj
1.11 MB
Bird_leftWing.obj
10.9 MB
Bird_RightWing.obj
10.9 MB