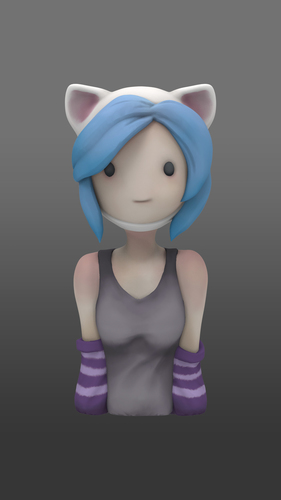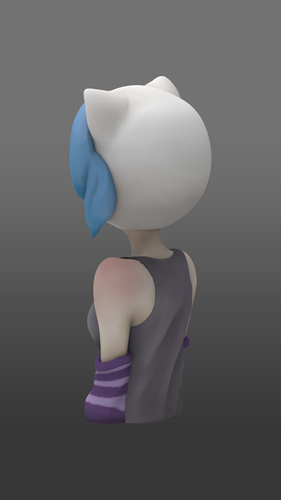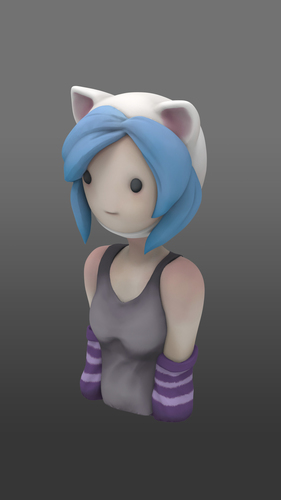 No Prints Yet

Be the first to upload a Print for this Design!
Lizz is a young girl born in the land of Ooo. She lives in a humble hut in a forest near the Lake Szelezon. Her parents died long ago protecting her from the claws of a crazy old bear, cursed by the influence of the Lich King, the most dangerous creature you could ever find. The old bear end up dying infront of her after that.  She was left alone at the age of three, and found a place to call home in a bunny hole, where she learned from the hand of Bunny, who thought she was a little kitty, and decided take care of her as his own daughter. She learned to hide from deadly creatures, to find food and sleep with open eyes, and to love the world around her. 
Bunny, her new father, died at the age of ten, a long life worth to live. 
After that, she embarked on a spiritual journey through the woods, following the way of the wind. She traveled along the city of Thieves, where she learned to speak the common language and to steal in many different ways, but she knew she didn't belong there, so she started walking again.
She crossed the endless wasteland and the Kingdom of Fire, and, at least, she found a huge lake, the Lake Skelezon, where she met someone who helped her to heal her deepest wounds and seek the peace she ever wanted.
- Original character inspired by Adventure's Time visual style. 
downloadable .Obj + jpg (texture), only one piece.
Lizz the Human.OBJ
3.39 MB
Lizz the HumanTexture.jpg
560 KB