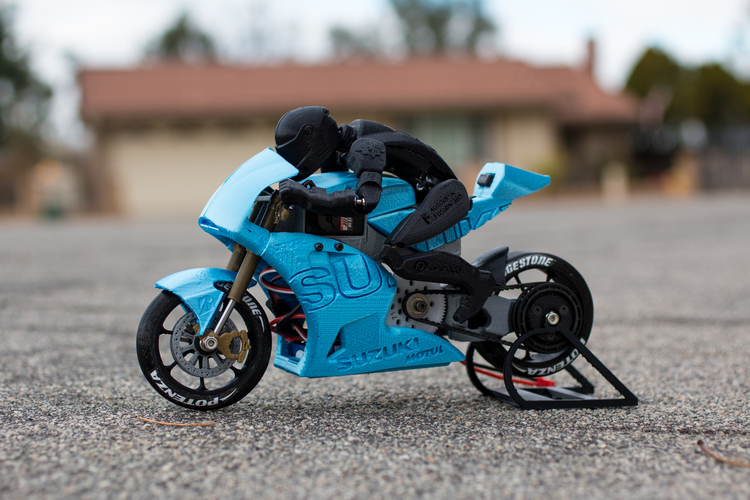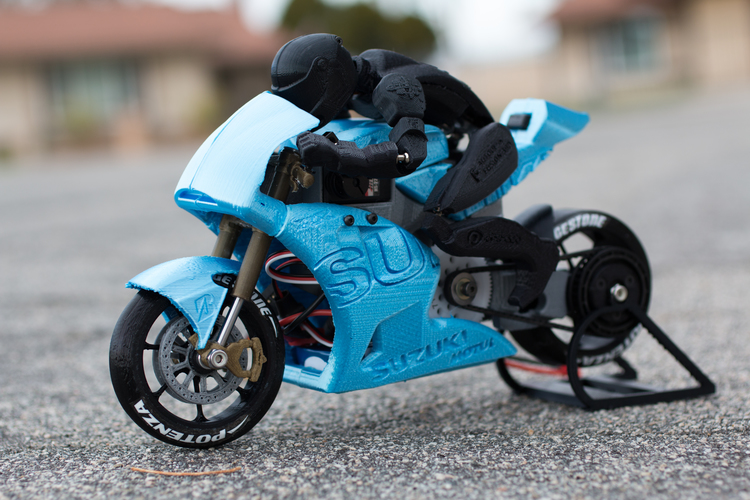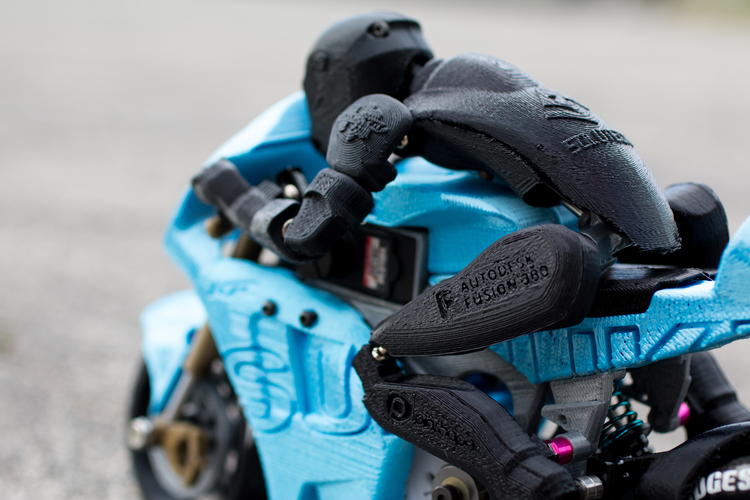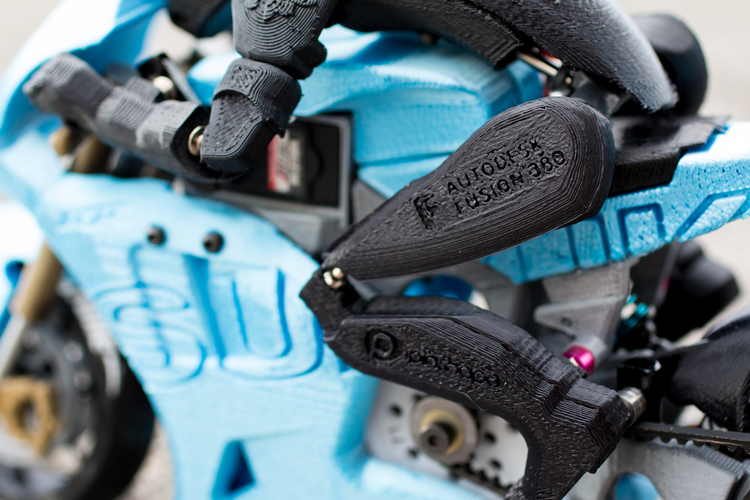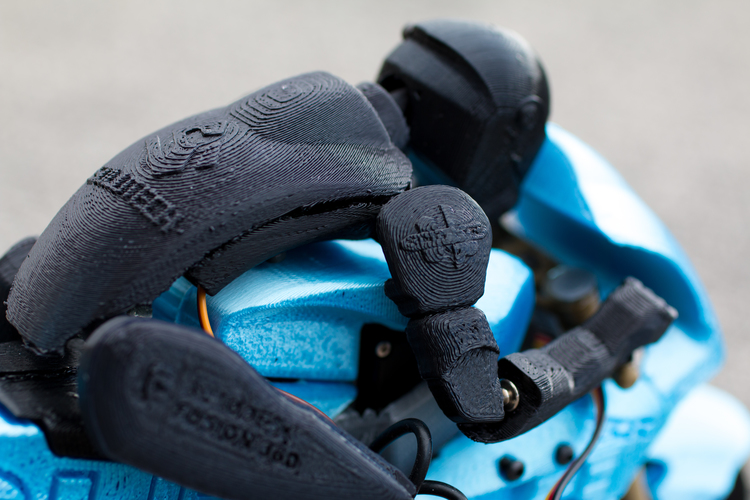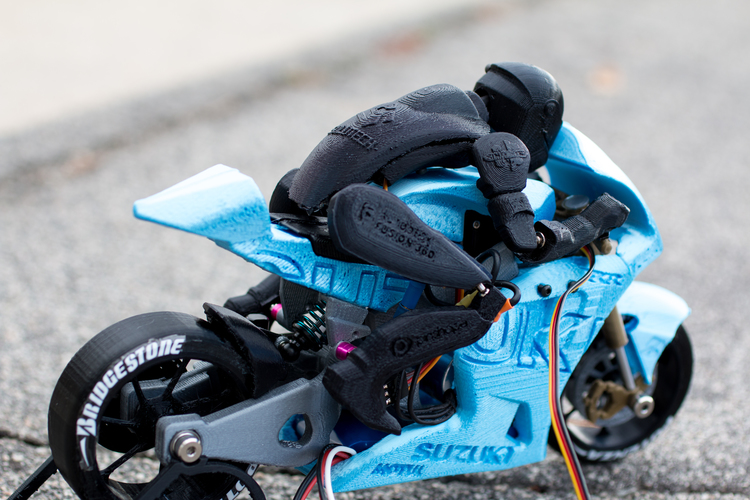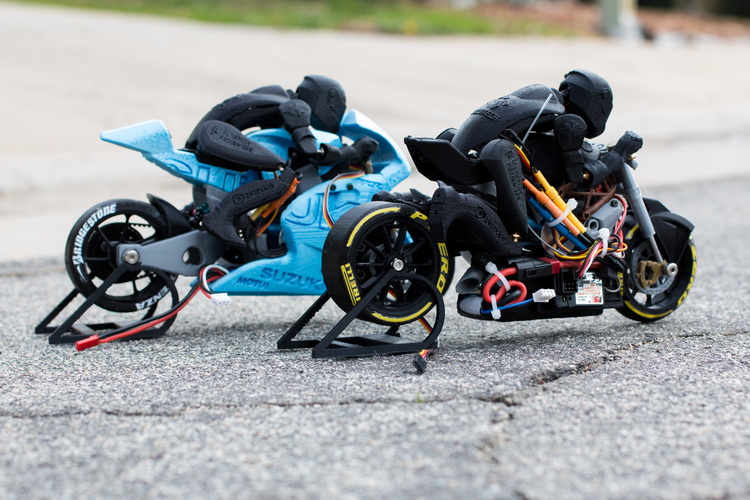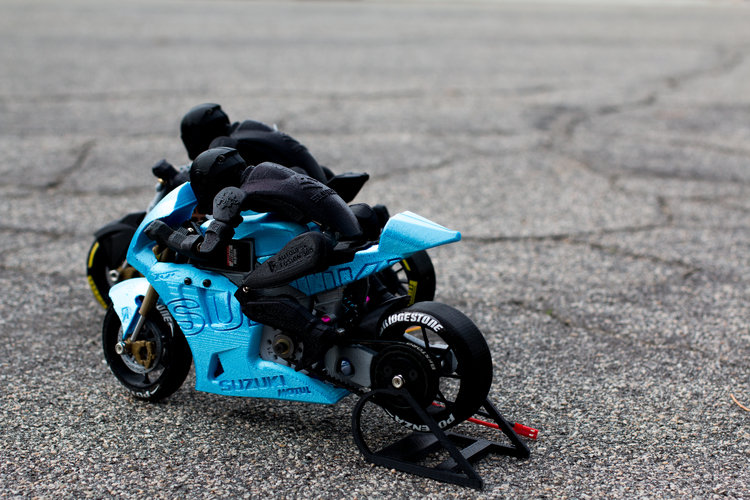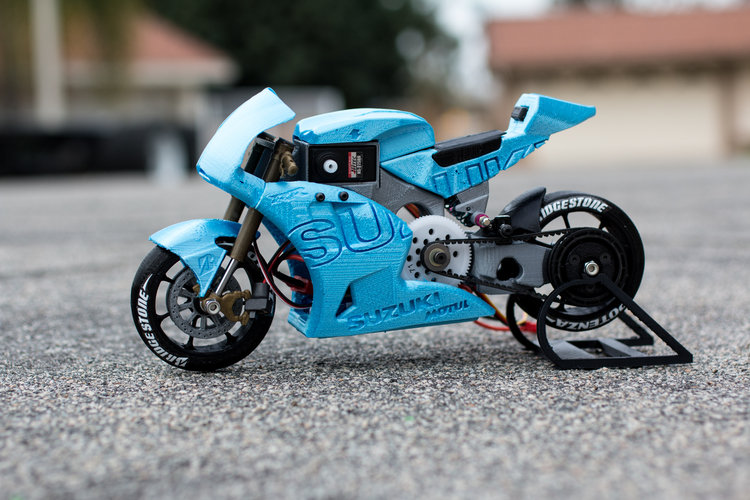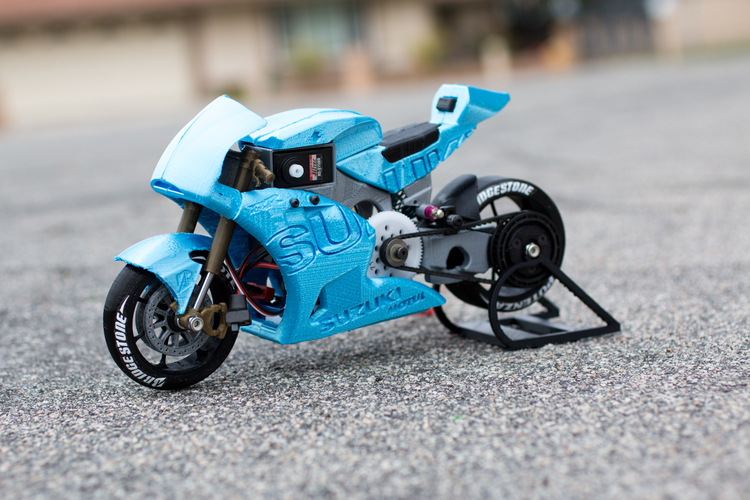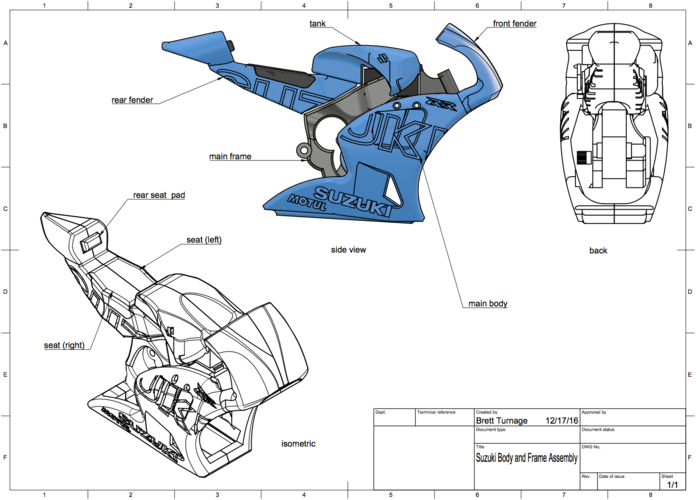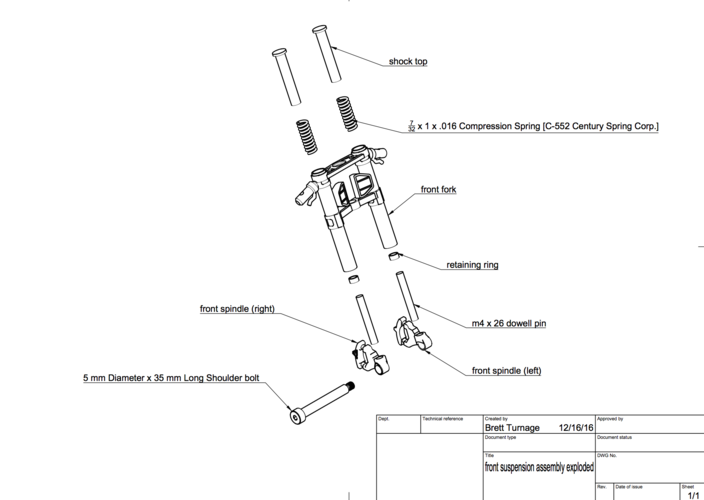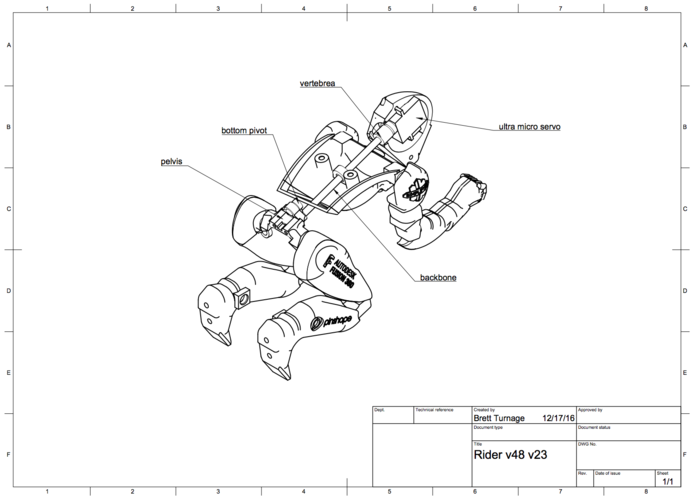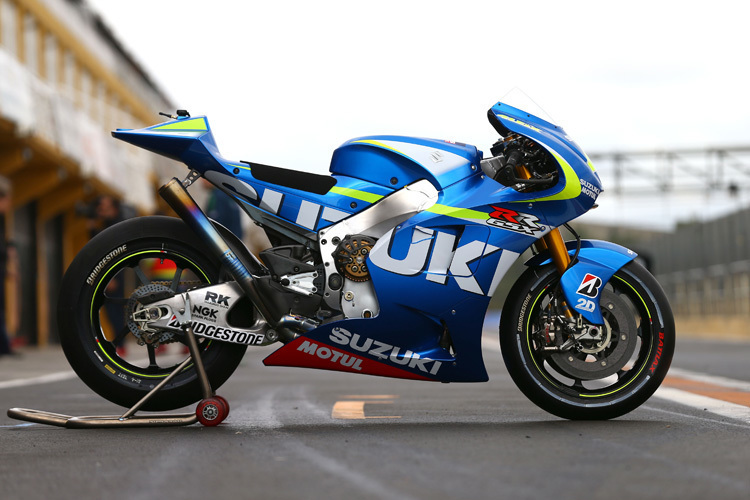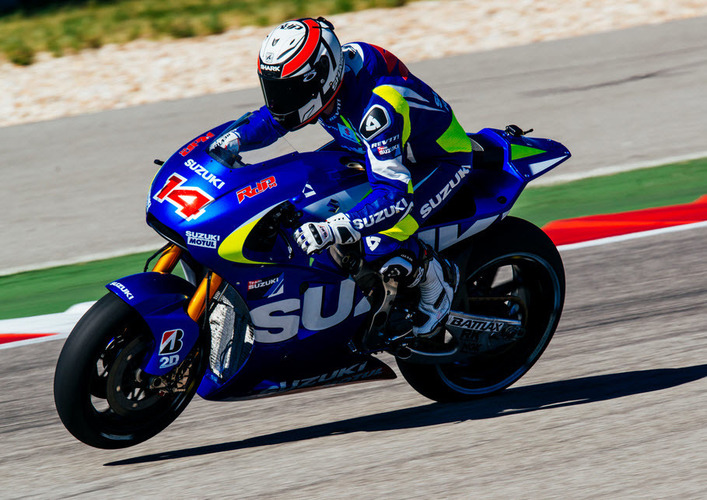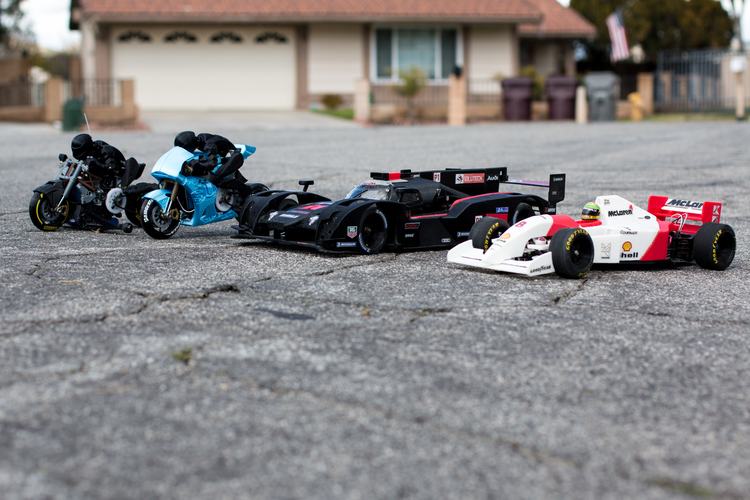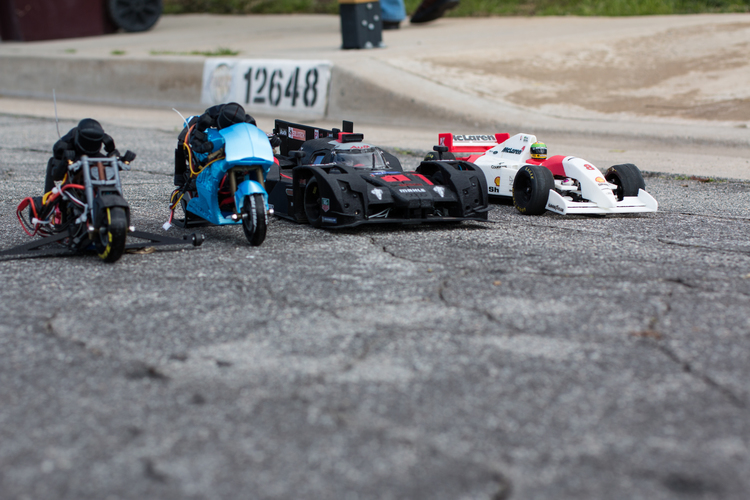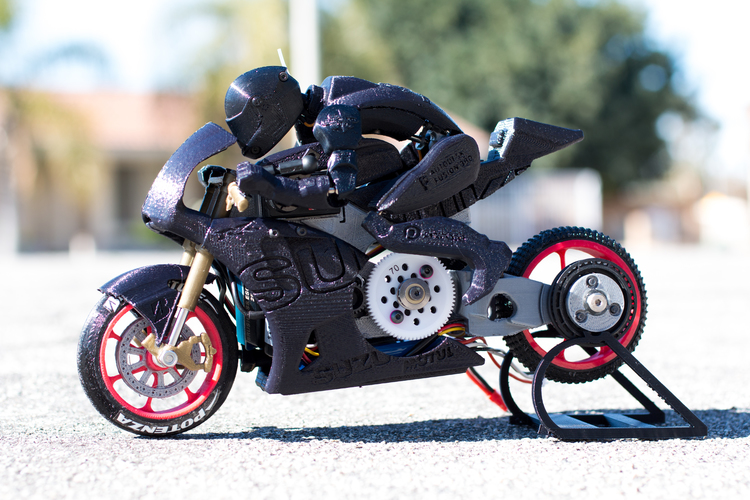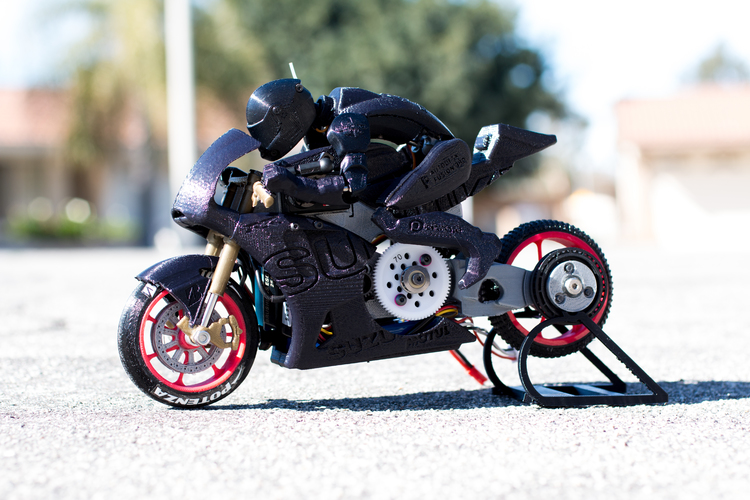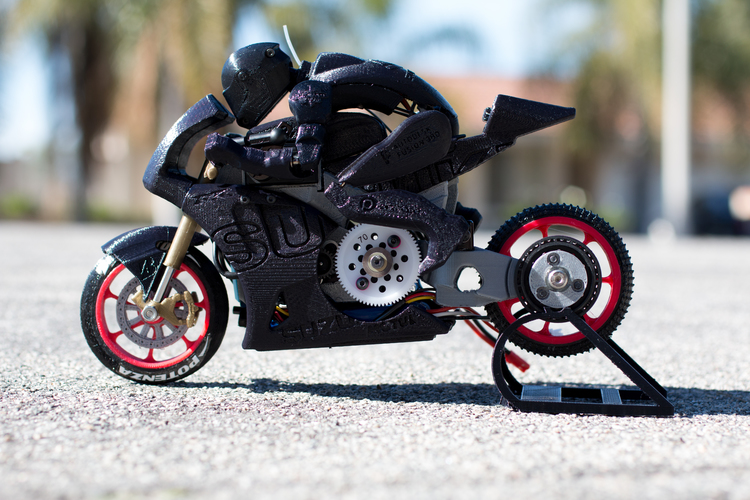 By: Brett Turnage
@3dprintRaceTech
Media: 
Motorcycle News
http://www.motorcyclenews.com/...
Motorcycle.com
http://www.motorcycle.com/mini...
3DPrint
https://3dprint.com/161285/3d-...
All3dp
https://all3dp.com/functional-...
Adafruit
https://blog.adafruit.com/2017...
The Drive 
http://www.thedrive.com/tech/6...
Le Repaire des Motards
http://www.lerepairedesmotards...
Awards:
Instructables Grand Prize in the Design Now: 3D Design Contest 2016!
Description:
Project Jibril: this project consists of two 3d printed RC motorcycles: the 2016 Ducati Draxter Concept Drag Bike RC and the 2016 Suzuki GSX-RR MotoGP RC motorcycle.
This project includes two bikes because the motorcycle world is very diverse. I hope that everyone can find one that appeals to them.
Name sake:
My friend Jibril is crazy about motorcycles, so this project was named after him as he was the inspiration for it. RC motorcycles are almost like black magic, the fact that they can ride and balance themselves is accomplished with gyroscopes (either passive or active), and kits like the Kyosho Hang on Rider brought realism by having a rider that actually moved. 
This project remakes that magic for the 3d world with two 2016 bikes that were designed not as chassis, but as the individual motorcycles with unique parts that aim to recreate the realism of the actual bike. 
Both the Ducati and Suzuki feature a 3d printed functional front fork, adjustable rear suspension, and drivetrain that translates power from gears to a belt drive system which turns the rear wheel. They stay upright by using a weighted front wheel which acts as a passive gyroscope, and both bikes have to option run either TPU 3d printed rear tires or a rubber F1 RC tires for better grip. This is just some of the beauty and engineering that went into the bikes, but in order to really make these motorcycles come to life, the rider has to move.
The Rider which is a 3d wonder in its own right. It works by having a brain, backbone, and pelvis. The brain is a super tiny ultra micro servo which is located in the head of the rider. It attaches to the backbone that is a metal rod which runs through the body and is attached to the pelvis, translating the movement of the servo. 
More than just realism, The Rider steers the bike. The lower left arm is attached to the main servo, and it moves the arm forward and backwards. This movement turns the handlebars which steers the bike. When both bike and rider are married together, you get an amazing experience of two futuristic race bikes that were never available to the public with a rider who's sitting on the bikes in the way an actual rider would. 
This project has taken me over 5-months of work, lots of iterations, multiple different bikes, many older versions that will never be released, and months of testing. These two bikes are the result of all of that hard work. I hope you enjoy it, I hope you are inspired by it, and I hope that in turn you inspire others. 
Link to the instruction manual: 
https://drive.google.com/drive...
Download Files here: https://drive.google.com/open?...
Manual Here: https://drive.google.com/open?...
UPDATES:
All files and manual updates have been made: if you have previously downloaded, please update your files 1/31/17
one piece body parts added for easier printing without a heated bed.
new skinny wheel with tire added 
lower leg (left).stl
641 KB
lower leg (right).stl
643 KB
shoulder (left).stl
1.03 MB
shoulder (right).stl
1.03 MB
thigh (left)(outer) .stl
1.07 MB
thigh (right)(inner).stl
527 KB
helmet (right).stl
395 KB
neck vertebrea.stl
63.4 KB
thigh (left)(inner) .stl
527 KB
thigh (right)(outer) .stl
1.08 MB
lower arm (right).stl
527 KB
rear fender (for rubber tire).stl
584 KB
rear seat pad.stl
17.9 KB
roll over bar (left).stl
8.38 KB
lower arm (left) (Suzuki).stl
524 KB
skinny knobby tire.stl
5.39 MB
skinny rear rim.stl
481 KB
spindle (left) .stl
368 KB
spindle (right).stl
360 KB
spur gear adapter.stl
95.8 KB
rear drive gear adapter (front).stl
97.7 KB
front rotor (l).stl
0 Bytes
foot peg (left).stl
35.4 KB
rear fender (right).stl
352 KB
rear drive gear adapter.stl
53.4 KB
front rotor (r).stl
0 Bytes
foot peg (right).stl
32.6 KB
front tire (suzuki).stl
731 KB
roll over bar (right).stl
8.38 KB
main body (left-for non rc).stl
17.7 MB
rear rim (for rubber tire).stl
525 KB
rear fender (left).stl
318 KB
retaining ring.stl
38.8 KB
body frame (left).stl
161 KB
body frame (right).stl
153 KB
RackMultipart20170131-14930-iud2ii.zip/main body (right).stl
212 MB
main body (left).stl
17.7 MB
front (one piece).stl
614 KB
rear fender (one piece).stl
658 KB
tank (one piece).stl
587 KB
rollover bar ver. 3 (right).stl
8.29 KB
rollover bar ver. 3 10 degree (right) .stl
9.46 KB
rollover bar ver. 3 10 degree.stl
9.46 KB
rollover bar ver. 3.stl
8.29 KB
RackMultipart20170201-14930-eix8xo.zip/main body (right) (upright).stl
212 MB
main body (left) (upright).stl
17.7 MB