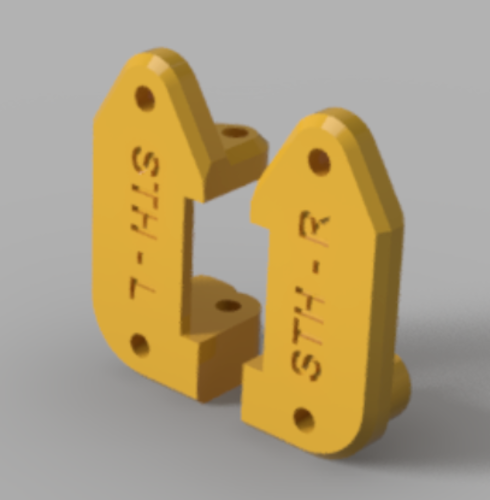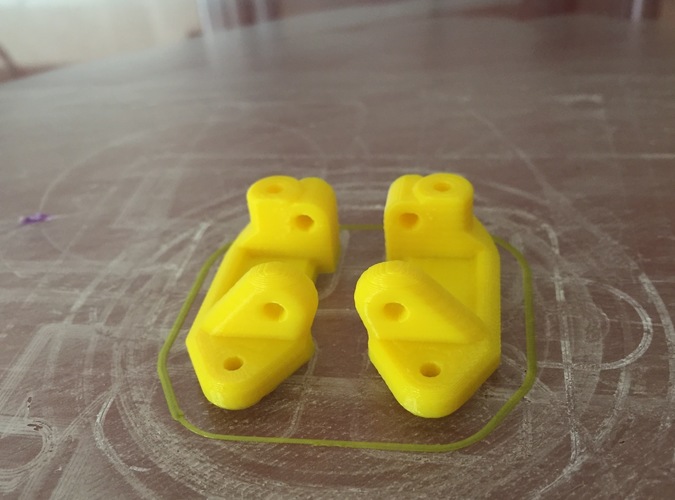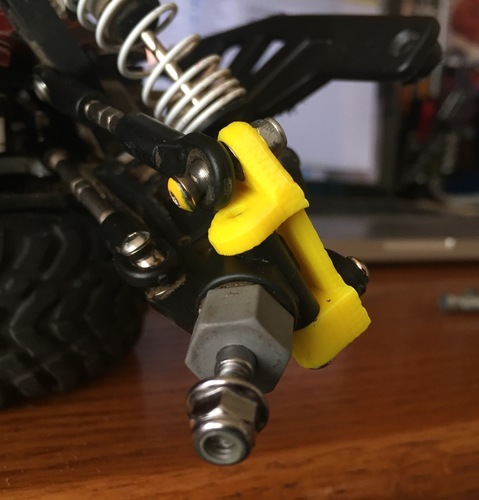 No Prints Yet

Be the first to upload a Print for this Design!
This is the Front Caster Block for a Traxxas Slash 2WD, Bandit or Rusler. Print them if you break one... 
PLA Holds up ok in mid Temp and Cold.  I PLA  is fine for normal racing conditions. I raced for 1 hour accident free with oit breakage. Included a few hard hits and cartwheels. They did howeve break when I ran into a post at the indoor track. The caster blocks always break at the bottom where the stock one seams to break too. 
PET-G is a little more forgiving. 
T-Glass is the strongest and recommended material for these parts. Holes may need drilled slightly depending on the accuracy of your printer.
The hubs have been beefed up for printing flat on the bottom. This will provide support free pringing and beef up the steering arm to prevent breakage during driving. 
I rolled my truck 3 times end over end on concrete and thought for sure I broke it. The only damage was a broken rear aluminum shock tower.  PLA seams to work just fine. I will print a few extras just in case!
Enjoy ~ These designs are simply practice for me honing my design skills. Not a direct replica, however, it fits and works.
V2, Has a little extra beef around the top pin hole to make a stronger print.
Right Rear Hub.stl
440 KB
Left Hub Carrier.stl
564 KB
Right Hub Carrier.stl
581 KB
Left Caster Block v2.stl
317 KB
Righ Caster Block v2.stl
333 KB
Left Caster Block.stl
316 KB
Righ Caster Block.stl
333 KB