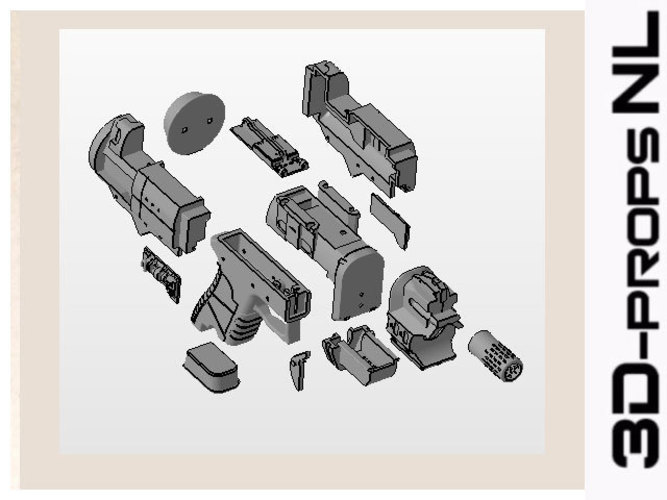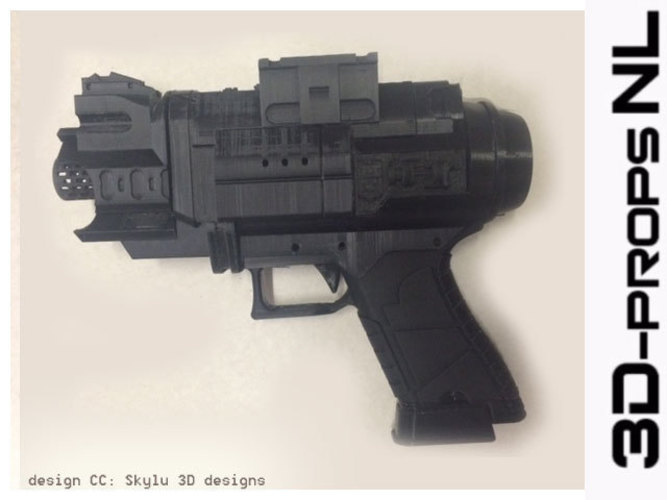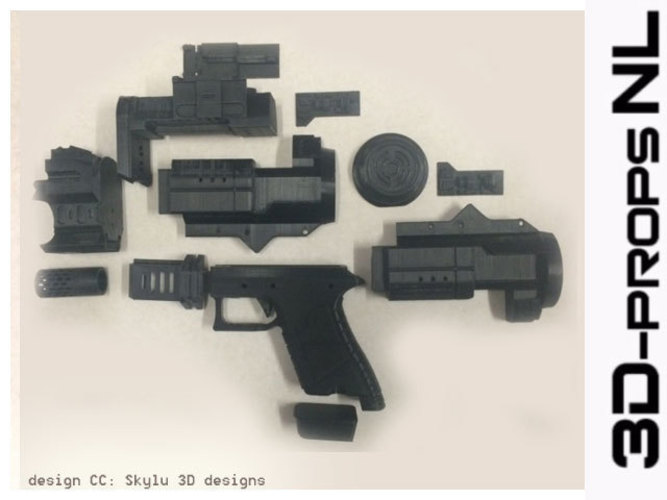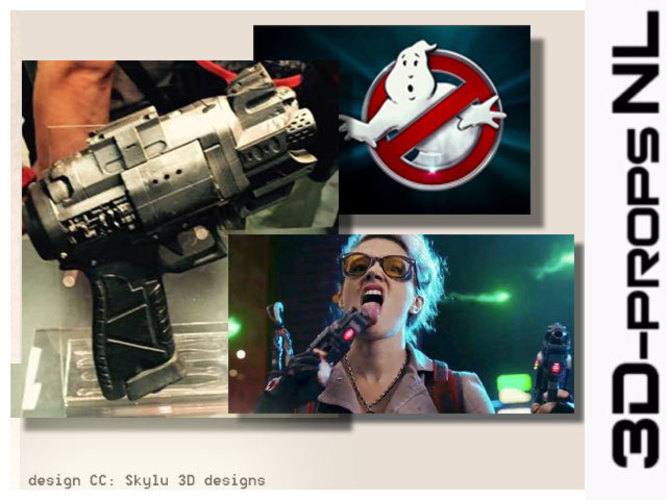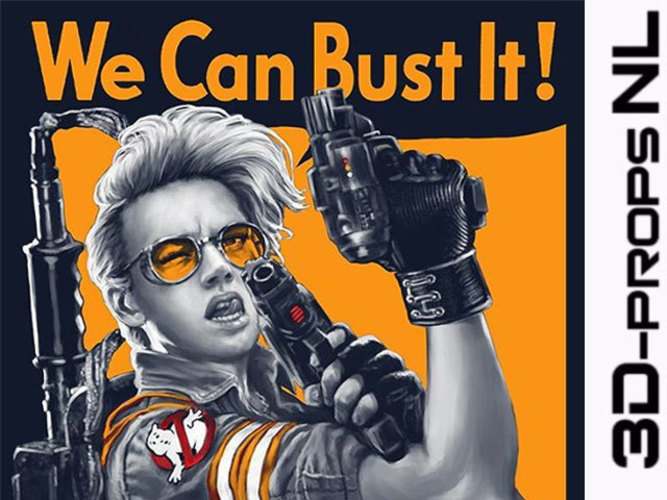 GHOSTBUSTERS pistols 2016 - 3D print file
These Pistols has been broken down into pieces all designed to create an impression of the new Holtzman Guns from the Ghostbusters 2016 movie.
Its designed to hold electronics / sound light kit, the back has a cover with screw slots, tubing for wires and the LCD area can be cut out with a proper tool.
The parts can be painted directly off the printer and putt together or cleaned up, sanded and post-processed for a cleaner more professional look. 
These MAY need support material, depending on your particular printers settings/materials/capabilities. I recommend to print the smaller parts like the detailplates to be printed at 0.1 at a low speed.
These files are in "metric" format, meaning that if your default printer units are inches and the parts appear huge, please scale down by 25.4 or 2.54 respectively. I'd recommend doing a test print on the dowel buttons and maybe scale them down by 0.5% - 1%
*Part names are my own interpretation and by no means an official naming guide **This listing does not include templates for the wiring and electronics ****Files are Zipped. Please have appropriate software to unzip.
Do not resell these files, distribute them, or try to make a profit off of my hard work. No Molding and Casting off of these. Please have common courtesy and respect independent artists.
Please PM me with any other concerns or questions. It's likely these files will be updated to either more accurately represent the staff or for ease of building/assembling.
Design by Skylu 3D design in commission for 3D-propsNL
led box under.stl
1.11 MB