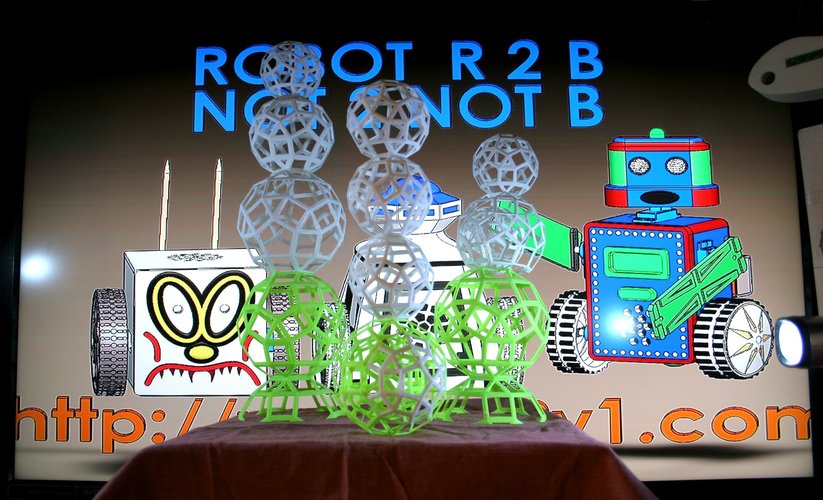 No Prints Yet

Be the first to upload a Print for this Design!
I wanted to make a Techie like snowman ... so the three main components are the three different size Rhombicosidodecahedrons.
The flat plane on one side is to help insure a solid connection to the print table.
My initial designs are about 67mm, 89mm and 111mm in diameter and make nice table top size snowmen or snow-women ... it's your choice.  
Yes, even this design can be a FREE download once I am fully funded for my RoboGuts™ S.T.E.A.M. Education Program Kits;
IF each viewer donates just $5 I'll be funded almost overnight and then all my designs become FREE downloads!  
The fastest and cheapest way to get all my .STL files FREE is to donate $5 to help fund school materials ... once I have $3,500 I'll convert all these files to FREE downloads.   https://www.gofundme.com/roboguts-kits-lessons
67mm-PrintableHollow-rhombicosidodecahedron.STL
72.3 KB
89mm-Printable20Hollow-rhombicosidodecahedron.STL
147 KB
111mm-25mm-Rhombicosidodecahedron.STL
72.3 KB