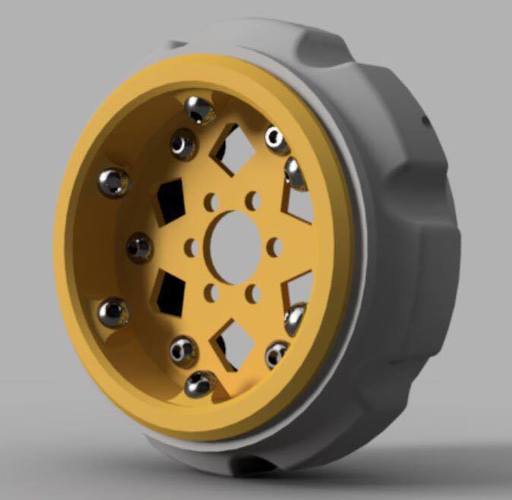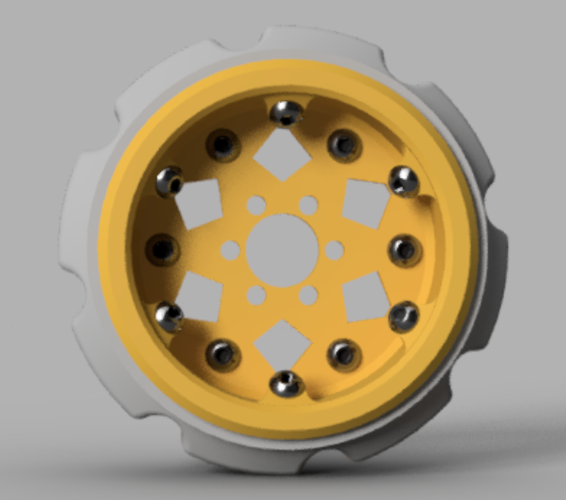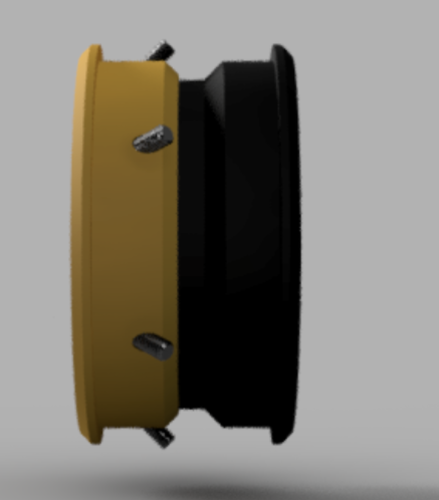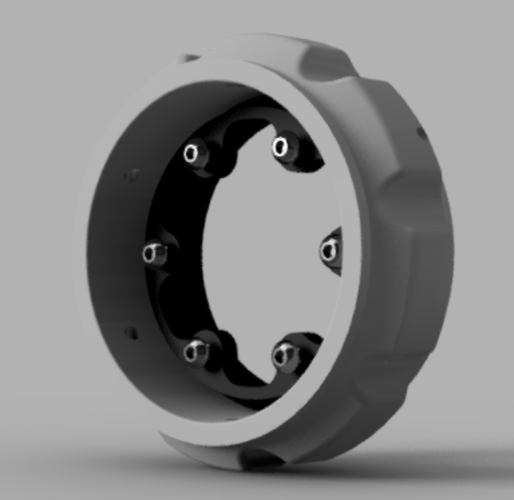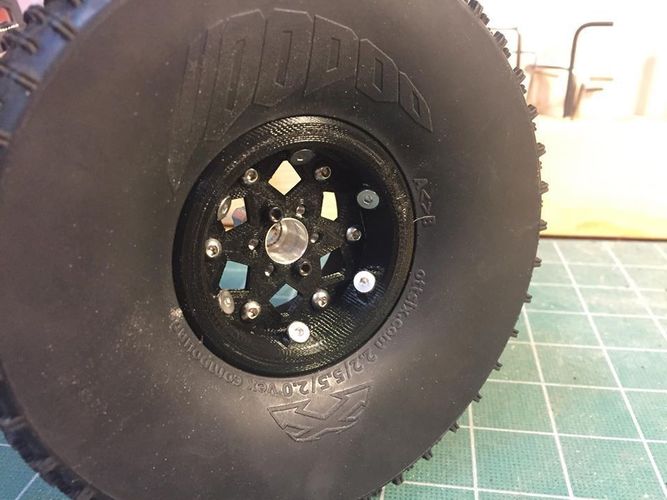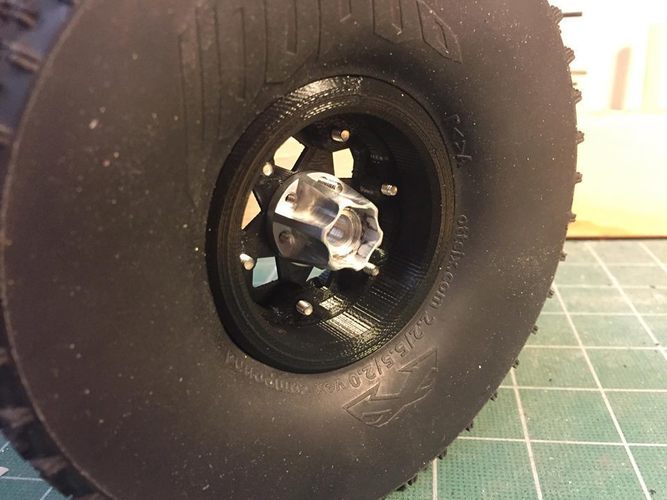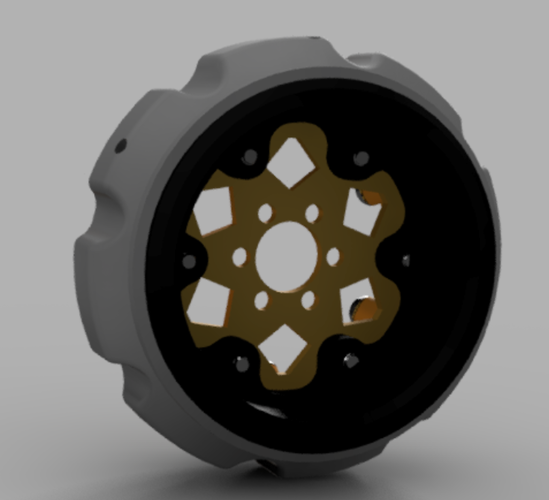 This is an Experimental 2.2 Comp wheel for your comp crawler. You will need 6x 3x12mm and 6x 3x8mm to assemble the wheel. You will need a Vanquick SLW hub set in your desired offset to attach the wheel to your car.
Assembly: Insert the ring into the wheel. Place the rear ring in the wheel and lign up the 45 degree angled holes. Set the wheel on the table and firmly press the center with your thumb while inserting two of the 3x12 into opposite sides of the 45 degree angled holes. This till firmly hold the front ring and wheel together for foam tunng. insert the front ring with and secure with 6x 3x8mm.
Feel free to modify the design and test it out.
NOTE: You can run the SLW Hub on eather side to change the look of the wheel or change the offset slightly by about 5mm.
inner ring (1) (1).stl
1.64 MB
Front Ring ALT.stl
358 KB