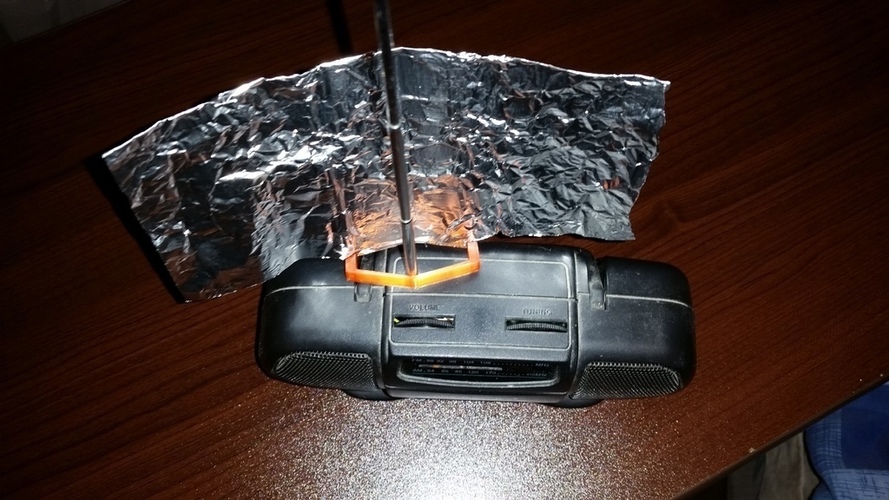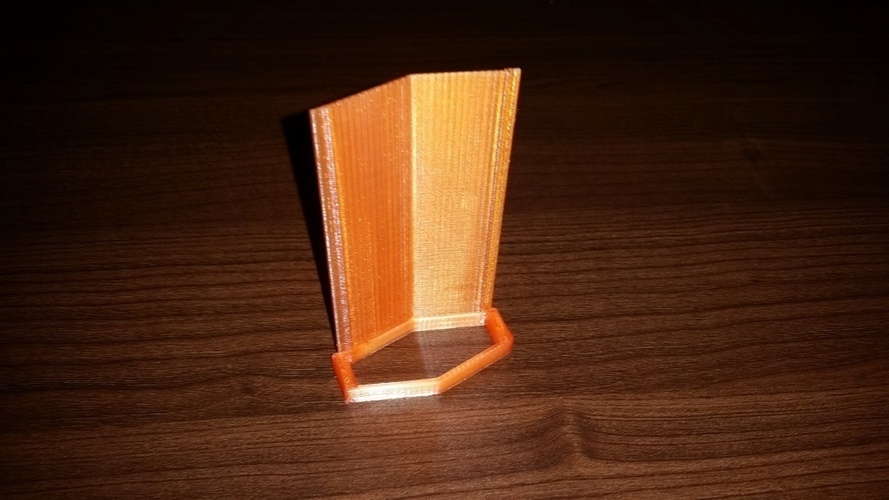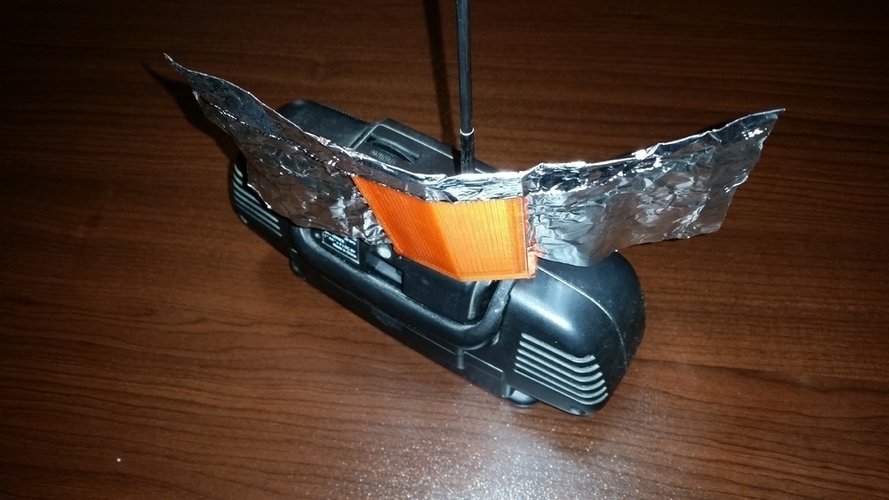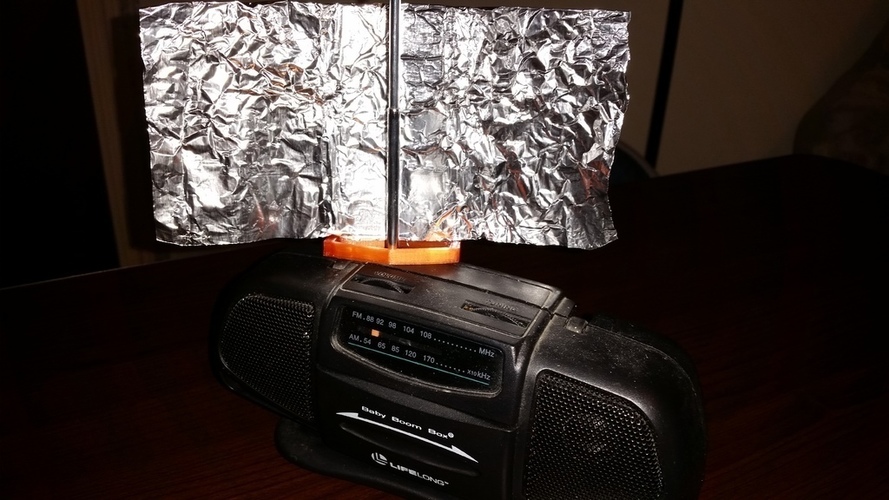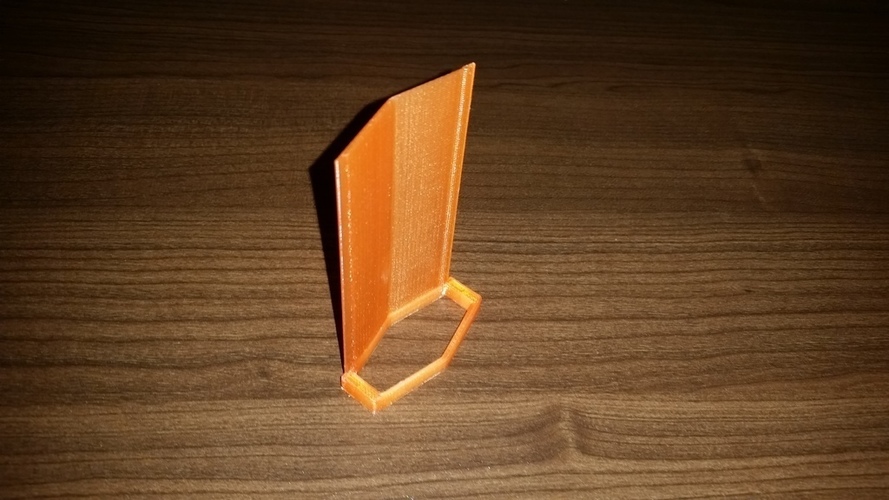 Cover this with aluminum foil and lay over your Wi-Fi router's antenna. Print 2-3 if you have more antennas on the same router.
Measures: 2 inches wide 1 inch in depth 3 1/2 inches high
Pretty small but you can widen out the foil on each side by overlapping the top. OR make it higher by overlapping the sides.
I used PLA w/.3 @ 5% infill.
**I've added a 2nd .stl file with a brace on the bottom which may keep it more stable resting over the antenna.
***May also be used on an old fashioned radio as the pictures show.
Wi-Fi_Booster_antenna_mount.stl
4.38 KB
Wi-Fi_Booster_antenna_mount_2.stl
6.53 KB