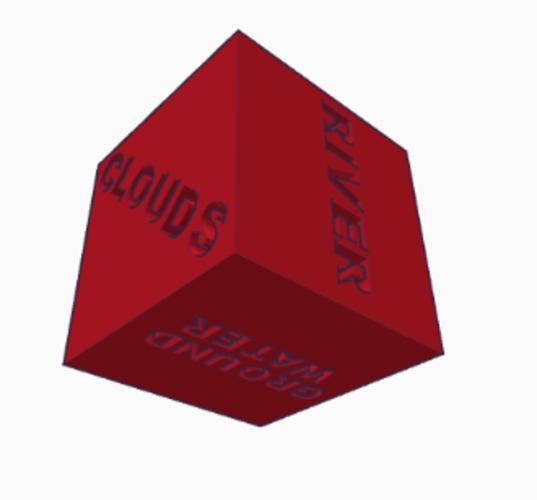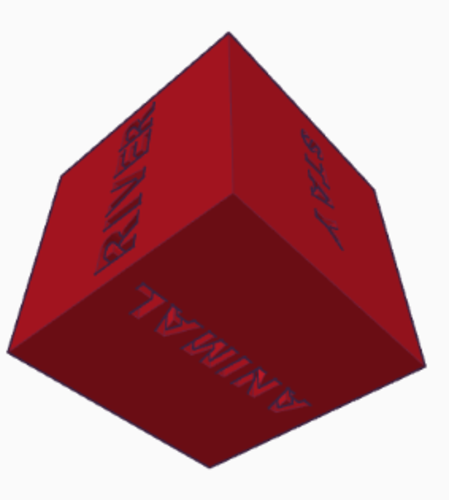 No Prints Yet

Be the first to upload a Print for this Design!
I worked at an outdoor education facility for fifth graders for many years and one of the lessons we would use to make the water cycle more interactive  was called "The Incredible Journey" by Project WET.  A synopsis of the lesson can be found here:
http://files.dnr.state.mn.us/e...
I am now a third grade teacher and still use this lesson until this day. This file contains eight dice used to facilitate "The Incredible Journey."  I have adapted the number of dice to eight instead of nine as we do not teach the concept of transpiration in third grade. I have edited out the plant dice. I instead use it as an extension at the end of a lesson; "Can you think of any other reservoirs of water not listed as a station in this activity?" This allows me to clarify plants as a part of the cycle without having to discuss transpiration.
My only word of advice on the print itself is, be sure that the phrase Ground Water is not face down on the printing surface on any of the die, but on the side or top of the die, as the print is smaller and turns out better this way. 
ground_water (2).obj
124 KB