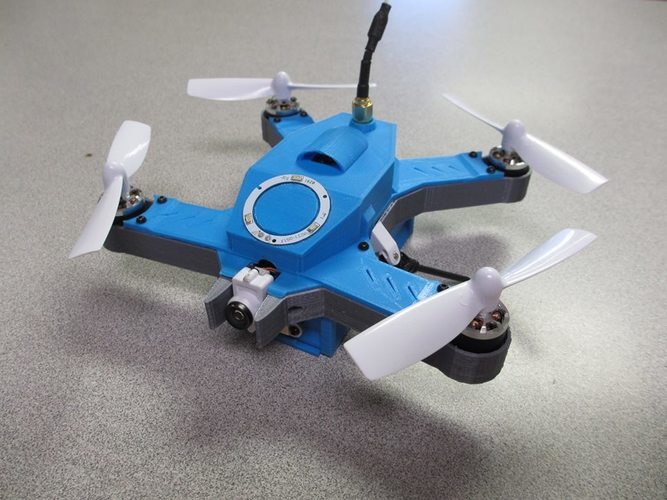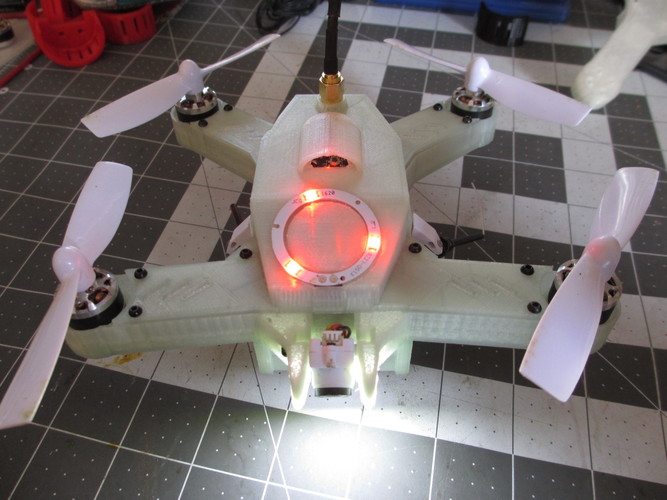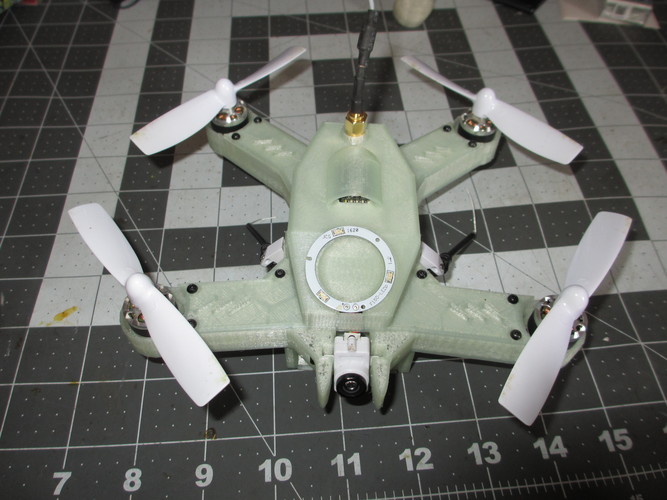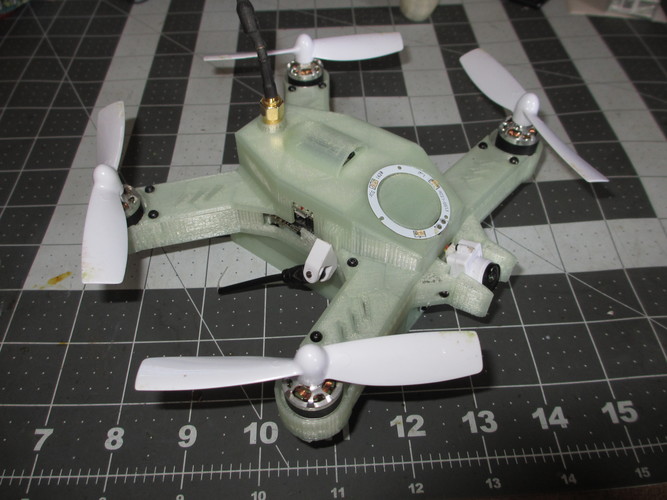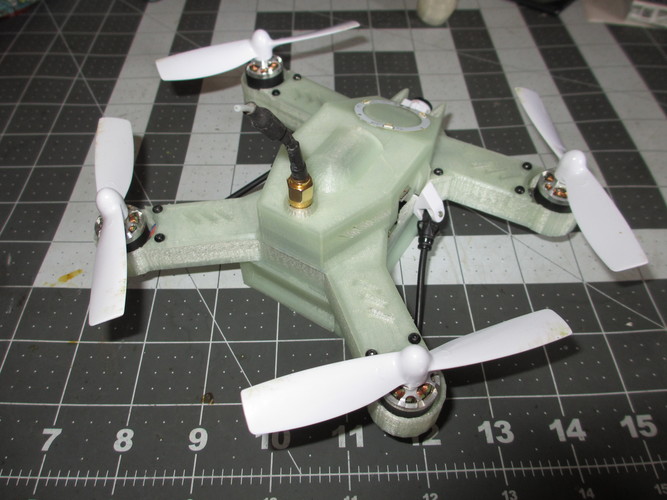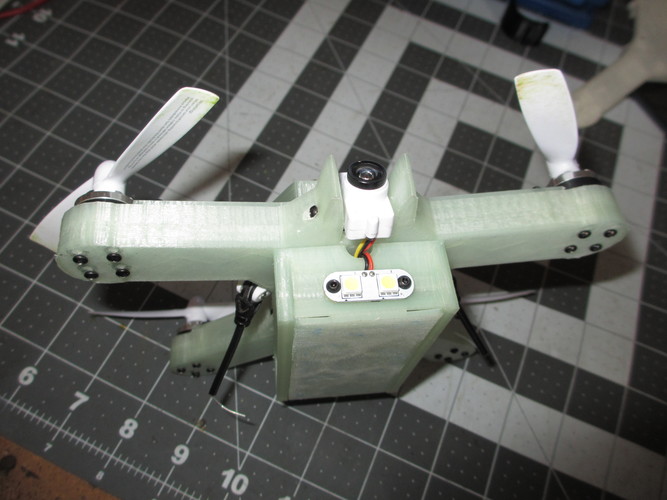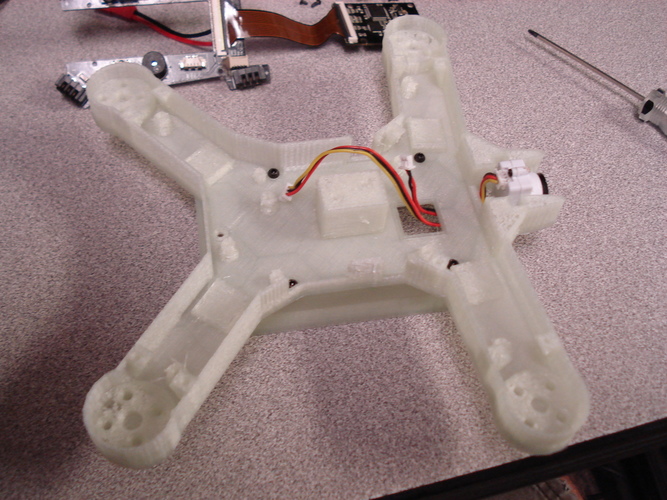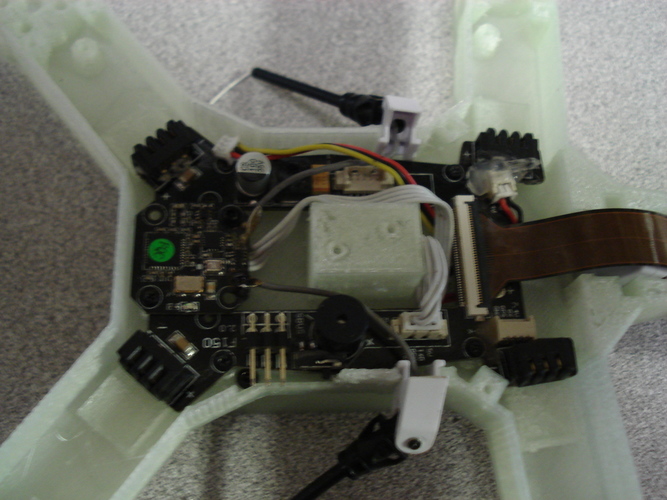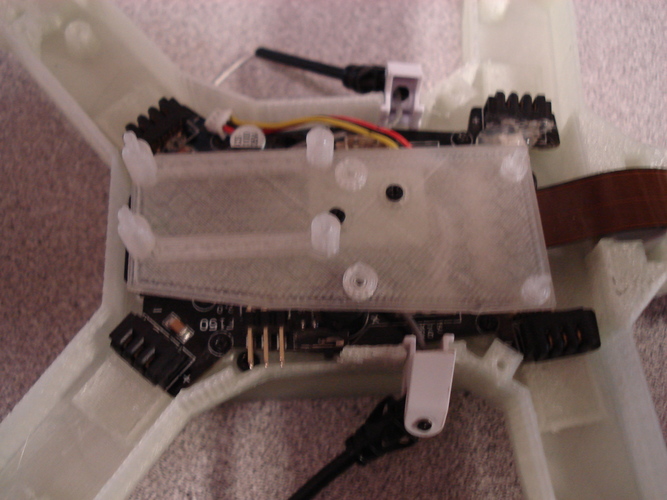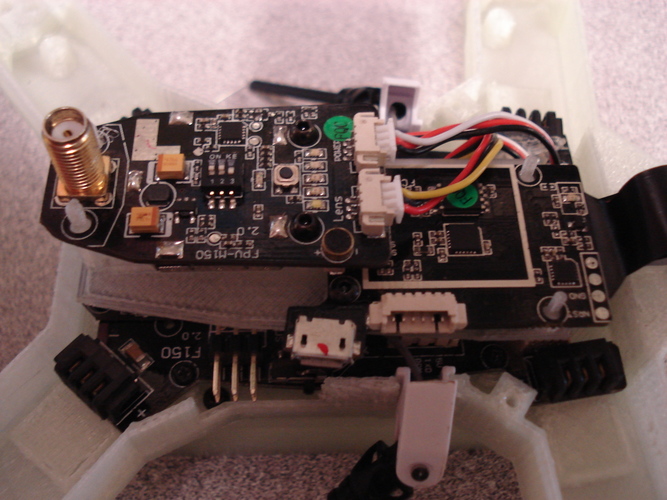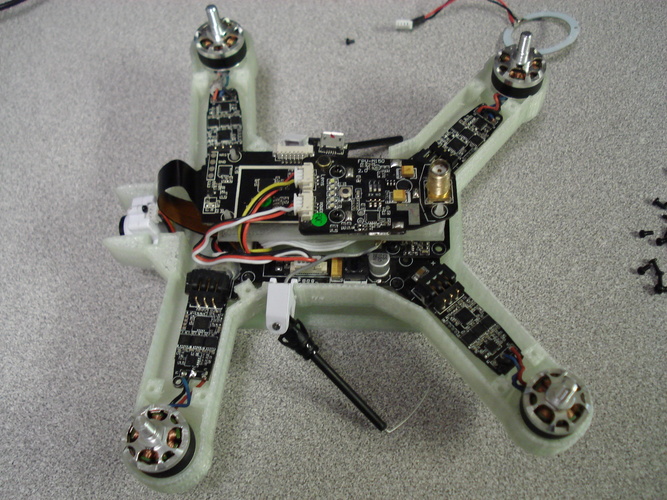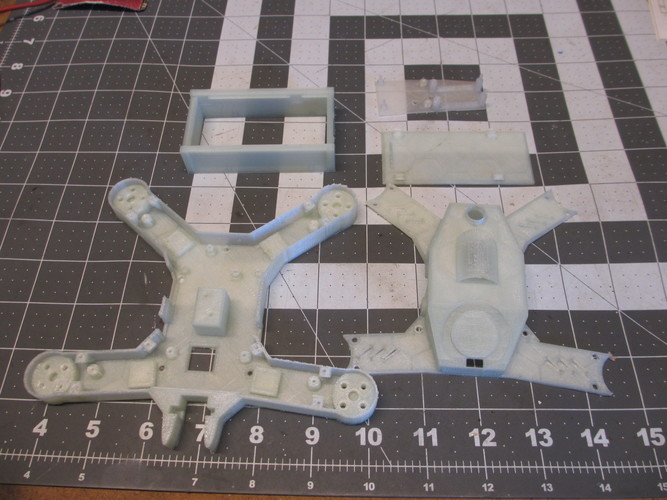 No Prints Yet

Be the first to upload a Print for this Design!
Introducing the Rodeo F165. I bought a pretty beat up Walkera F150 Rodeo and developed a 3D Printed frame/ body for it. I transferred all the internal components from the original F150 into my 3D printed frame. My goal was to make it have a lower stance and have all the components stacked centrally for good weight distribution. I printed this one up in glow in the dark filament to make it look cool at night. It weighs just a smidgen less than the original frame when printed at 5% infill. It is also very easy to take apart to replace parts.
There are 2 different frame designs based on which ever model you have. The original Walkera F150 had longer screws which is what I made my original design from. I bought a new screw set and found that the motor screws were a bit shorter so I made the 125 version for 1.25 mm shorter motor mounts. Download which ever is right for your screws.
I have a short flight video here: https://www.youtube.com/watch?v=na-7ma8ybe0&feature=youtu.be
https://www.youtube.com/watch?v=1h1T-TLhpkw https://www.youtube.com/watch?v=0cVrsmxNOdc
STEPS FOR INSTILLATION: Screw the camera to the main body using a screw on either side. Screw the head light onto the front of the battery box. Run the wires from the camera and the head light through the cut out in the battery box and up into the main body then screw the main body onto the battery box. Attach the head light cable to the power board and screw the power board into the main body. Screw the receiver onto the main body with 2 screws. Plug it into the power board. Run the antennas upside down to either side and feed them into the slots on the main body. Attach and screw in the ESC's and motors. Screw the VTX and Flight controller holder onto the main body. Attach the flight controller's ribbon cable to the power board and screw the FC to the holder. Plug the VTX into the power board and plug the camera into the VTX then screw the VTX onto the holder. Clip off one of the round indicator lights so you only have one and thread the cable through the top canopy. Put a tiny dab of glue at the top of the circle on the canopy and glue the one indicator light to it. Then plug the indicator light into the power board. Put the canopy on top and screw it down with 10 screws. Screw on the VTX antenna, plug in a battery and you are set to go!
f150_replacement_shell_125_motors.stl
1.7 MB
f150_vtx__fc_stand.stl
291 KB
f150_shell_battery_box_v2.stl
319 KB
f150_replacement_shell_top.stl
1.25 MB
f150_replacement_shell.stl
1.69 MB