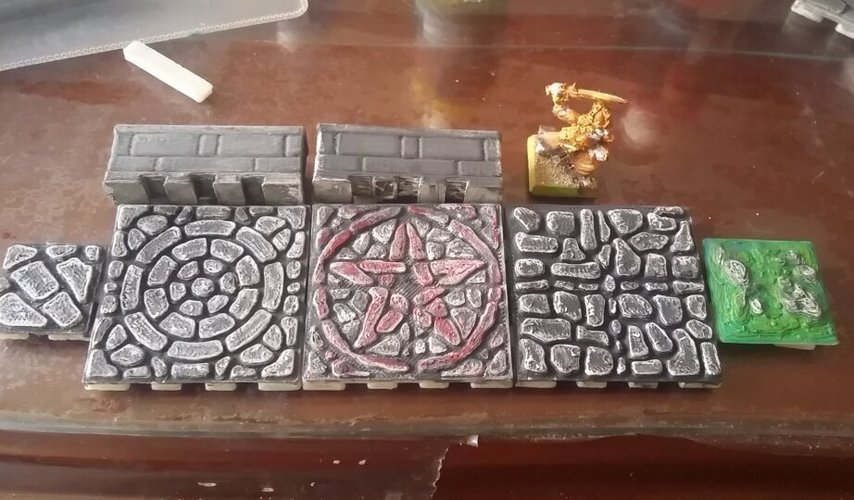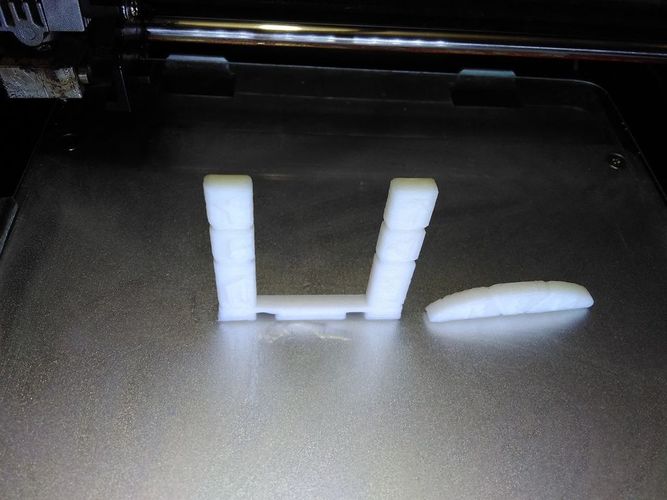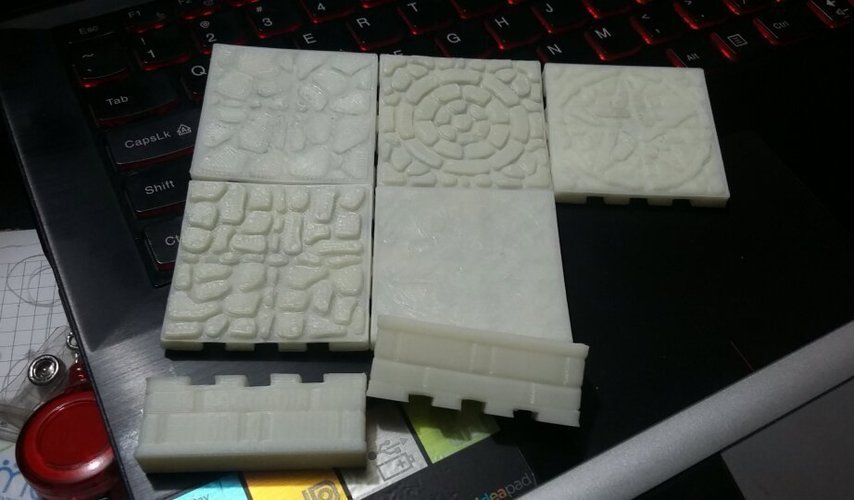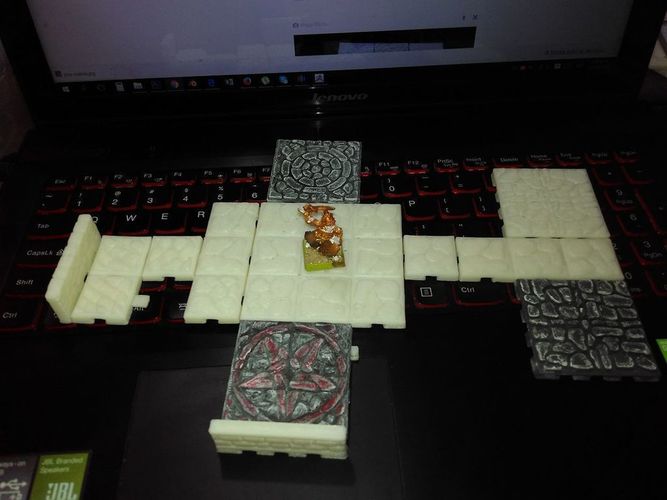 No Prints Yet

Be the first to upload a Print for this Design!
Summary: Cada loza tiene 2,5cm de lado por 6,5mm de altura aproximadamente. Esta pensado para imprimir rapido y con poco material.
Tiene cuñas de 6x3mm de ancho y alto para encajar unas con otras, dependiendo de la precision de la impresora sera necesario reducir ligeramente el tamaño para que encajen bien.
Hi guys, please support me on Patreon: http://www.thingiverse.com/ver...
Any feedback is welcome!
Resolution: 300. Infill: 25.
Notes: A mayor resolucion mejores resultados, pero a 300 me parece que quedan muy bien!
Importante, escalar las cuñas para que entren justo entre los espacios de las lozas. Si se fuerza demasiado podria romper la base. Estoy viendo como arreglar este asunto sin aumentar el tamaño de las lozas.
Loza_2x2_Pentagrama_01.stl
4.71 MB
Loza_2x2_circular_01.stl
4.71 MB
Base_1x3_piedras_01.stl
1.26 MB
Base_1x2_ladrillo_01.stl
382 KB
Base_1x1_ladrillo_01.stl
512 KB
Muro_5mm_con_base_1cm_02.stl
2.28 MB
Loza_2x2_cruce_01.stl
4.71 MB
Base_1x2_piedras_01.stl
1.77 MB
Base_1x3_ladrillo_01.stl
274 KB
Base_3x3_piedras_01.stl
687 KB
Puerta_Runas_Vikingas_5cm_postigos.stl
3.21 MB
Umbral_Puerta_Runas_Vikingas_5cm.stl
1.89 MB
Muro_5mm_con_base_1cm_01.stl
731 KB