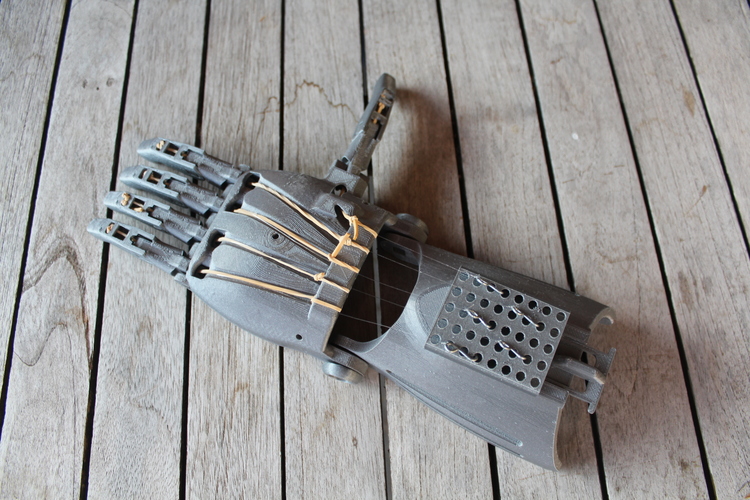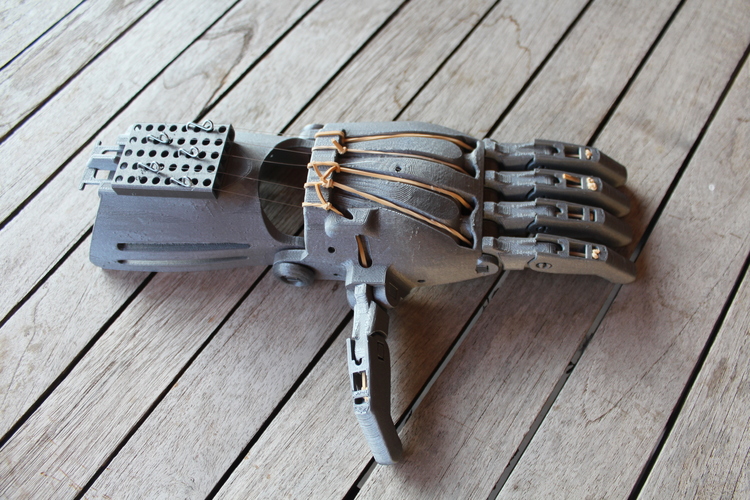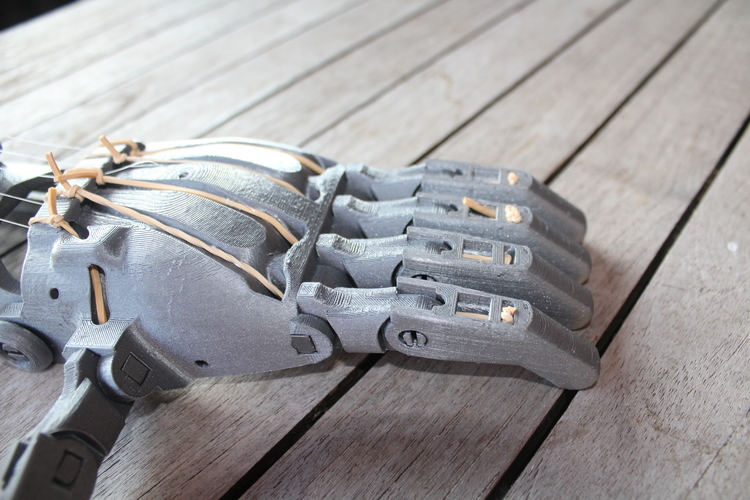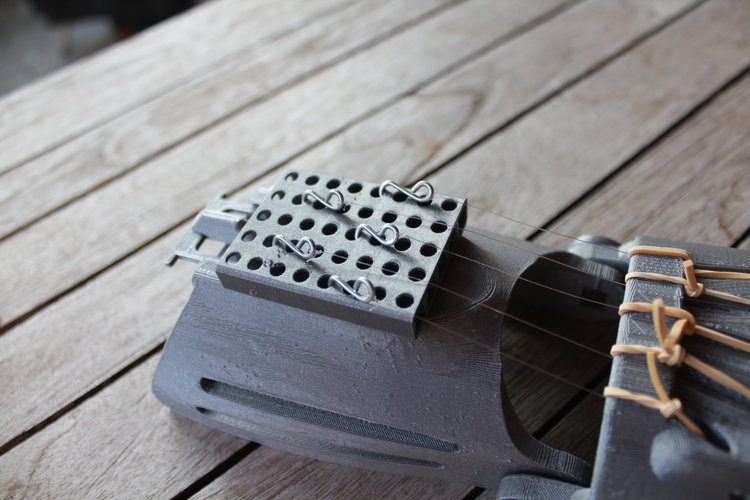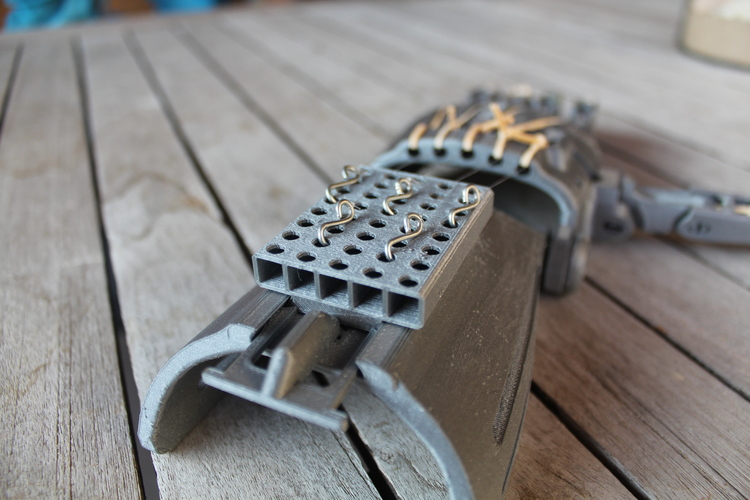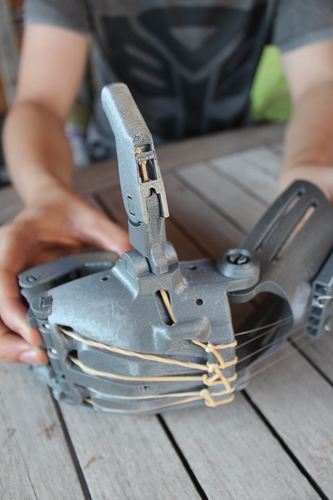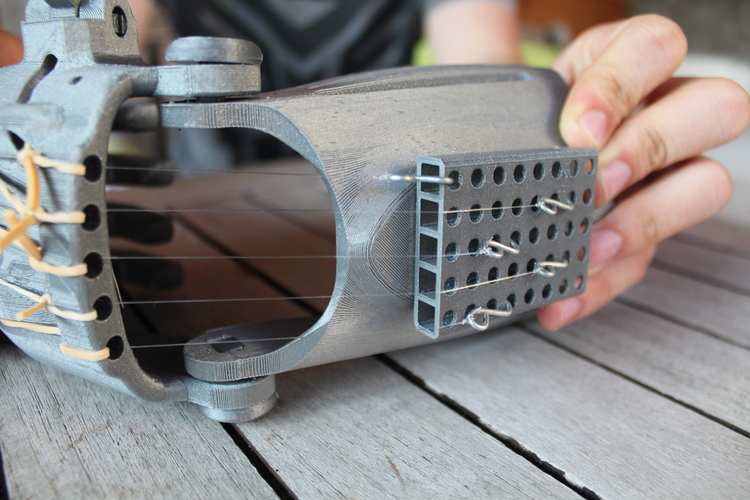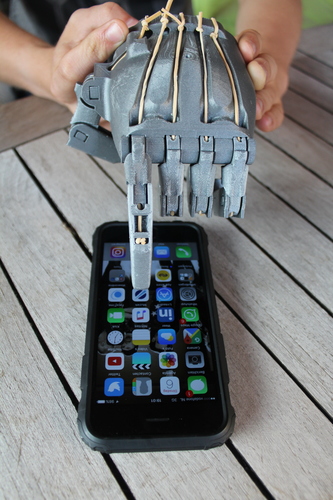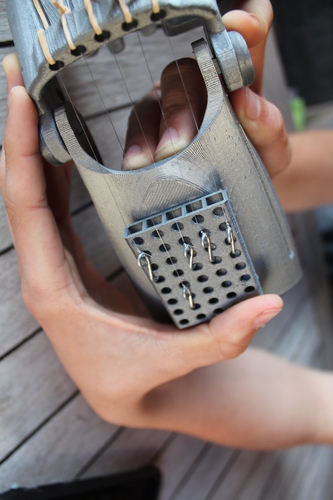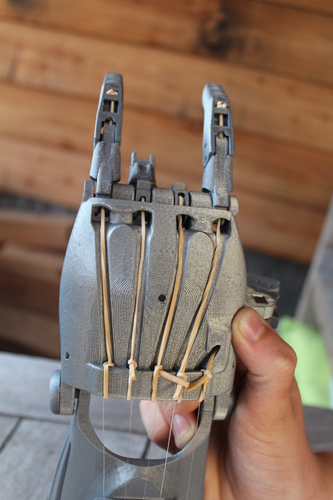 No Prints Yet

Be the first to upload a Print for this Design!
this hand is the E-nable prosthetic but i changed its wire holder so the user can change the wire strenght so the fingers can be putten in diffrent positions so you can do more stuff with it.
!!!IT IS NOT PERFECT!!!. the system works but i need to tweak the way th wires can be changed but this thing is there for now to show people that individual fingers are possible.
this is the best video to show you how to put the hand together for the biggest part. after you have putten the hand together you tie the strings to 5 hooks that you can put in the holes on the block on the pols.
e-nable_prosthetic (1).stl
2.84 MB