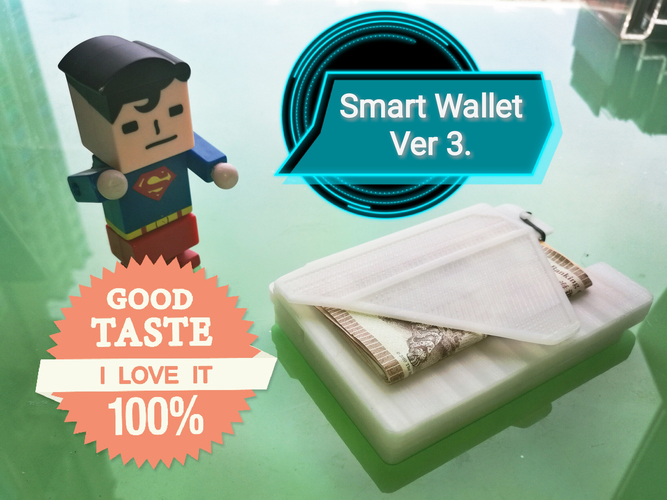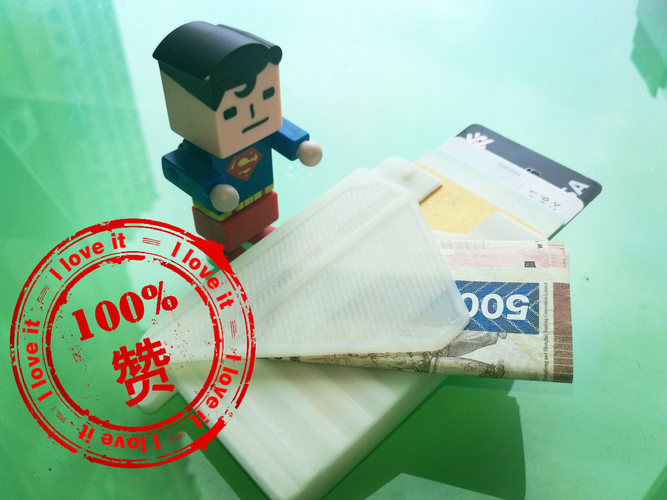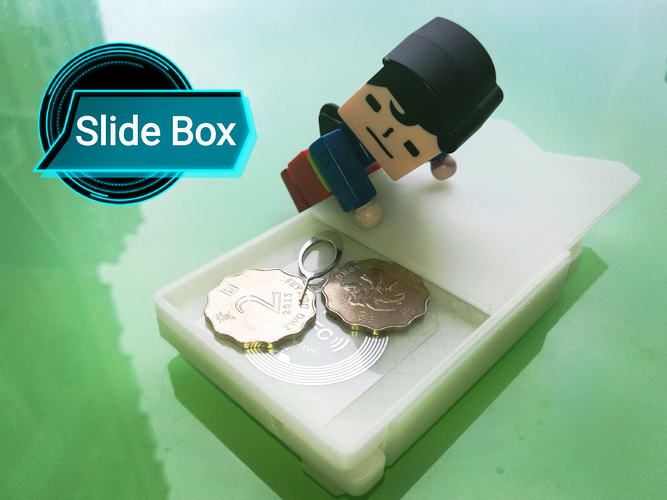 Youtube video https://www.youtube.com/watch?v=LXRDh9bBBaQ
EASY TO ASSEMBLE  & WITHOUT LOGO
PS: This version download with a Solidworks Part Document, it can allow you to modify the Smart Wallet model, and it include the second version and third version. 
>>> THANKS FOR DONATION.  You are supporting the world 3D designer work !! <<<
Pls email me if you are already donated, and I will send you the Solidwords Part Document which you can modify the model
This is the newest design of the Smart Wallet, with you can hold up 4-5 cards, Alot of money $0$, and coins, also with other. You can put whatever you want. Actually this is the 3th Version already, before this, I design a slide lock, but some of the 3D printer is not detail enough, so it is hard to function. That is why I change to this, you can easy to find a rubber band to lock the card box. The card box can level up 4-5 card in order, this is the most awesome function !! After you print all parts just need to use super glue to assemble.
IVK DESIGN Made in HONG KONG
Printer Brand: MakerBot
Printer: MakerBot Replicator
Rafts: Yes
Supports: Yes
Resolution: 0.1
Infill: 20
Notes:
You can print in PLA or ABS, but the way all the model better print in standing up mode
Smart Wallet Ver.3 Back.STL
20.2 KB
Smart Wallet Ver.3 Button.STL
26.4 KB
Smart Wallet Ver.3 Front No logo.STL
39.8 KB
Smart Wallet Ver.3 Money Clip.STL
78.9 KB
Smart Wallet Ver.3 Slide Cover.STL
2.43 KB