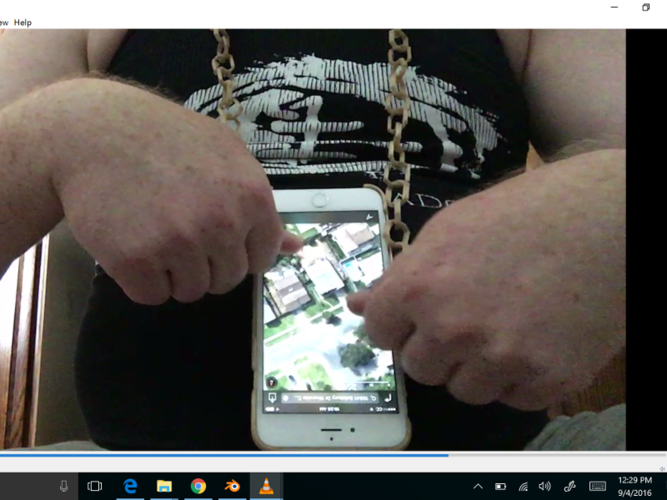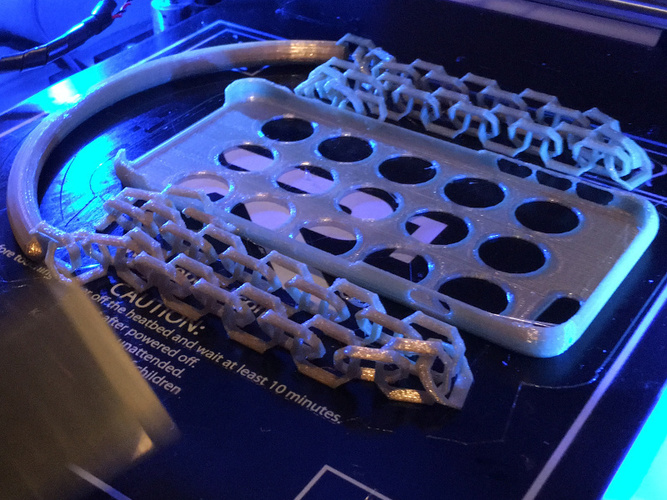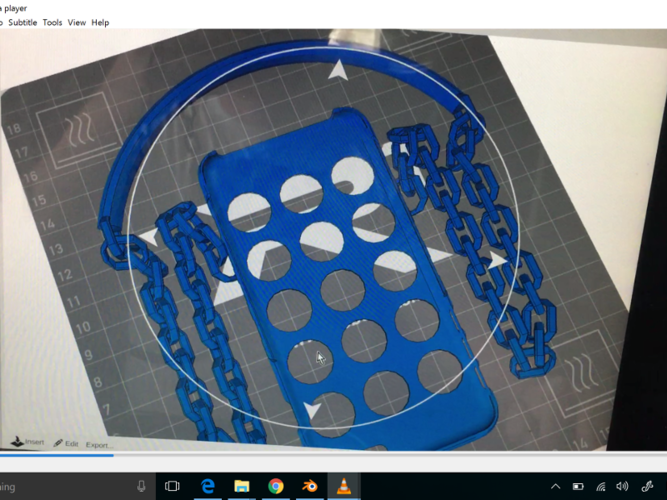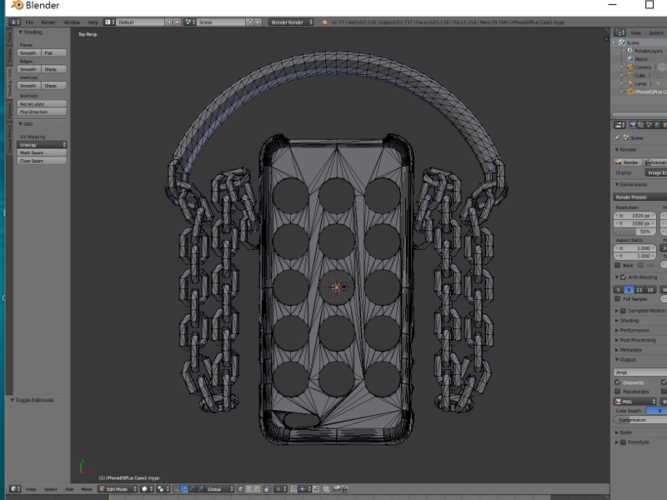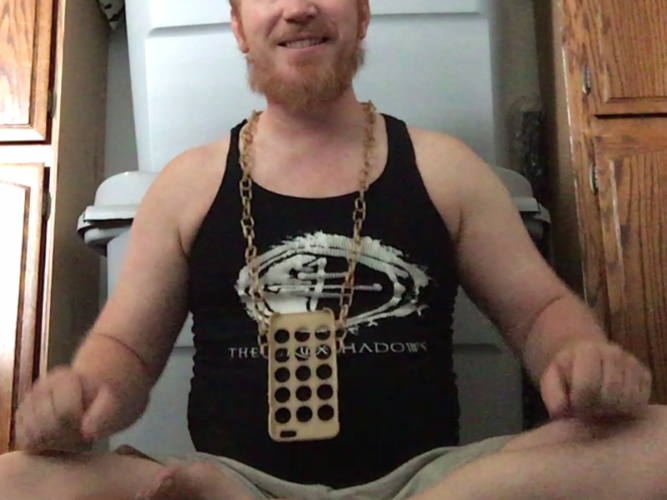 This necklace enables people with crippling arthritis to use all the features of their smartphone .  (I originally invented this for myself, because phones get more slippery and fragile each year, yet the obvious camera-strap has not appeared yet.)
I made a YouTube video explaining the final product: https://youtu.be/2PIiWbboD90
I hope to have prints for sale on Confounding Contraptions too.  I will make them in two colors: GNG and SMFJP (that's Gangsta-Nerd Gold, and Samuel Jackson Purple).
Printing this design requires great bed adhesion, so use hair spray on top of the blue tape or the heated bed.  No support material is needed if your printer can print 45° overhangs and 11mm bridges.  I use 0.3mm layer thickness and 1.5mm wall thickness, so the chain links and phone case are solid, but the neck support is hollow with 20% infill.  The print is 182mm x 207mm x 14mm high.  I use PLA to save the polar bears.
I started with the iPhone case designed by techsteramman on Thingiverse.  In the end, I only used the beautiful rounded interior corners and modeled or remodeled everything else myself.
CC - Attribution.htm.txt
21.7 KB
iPhone6SPlus-Necklace-Within-Reach.stl
740 KB