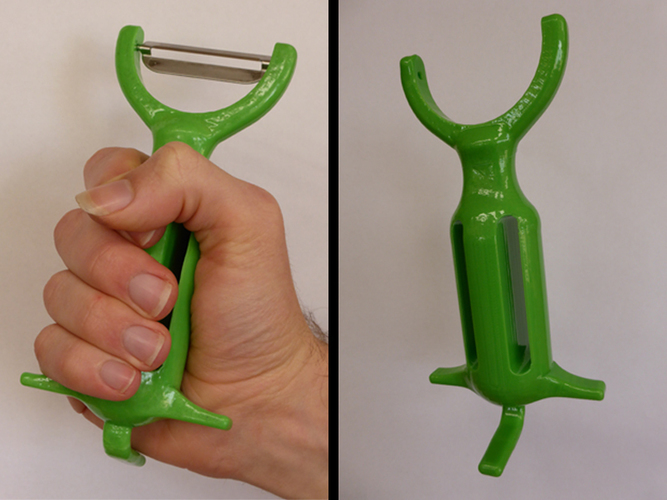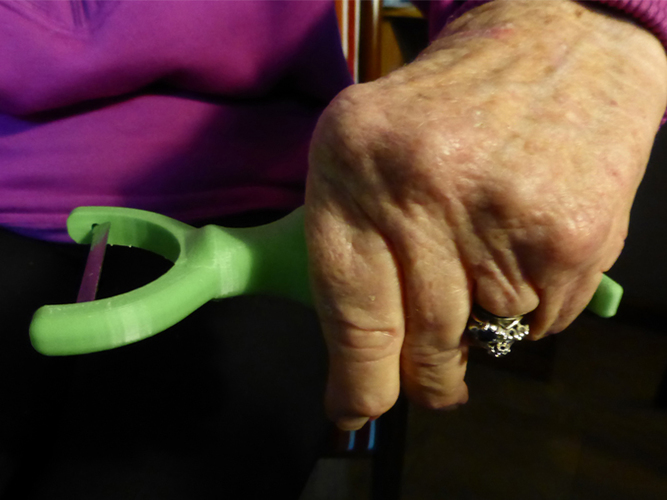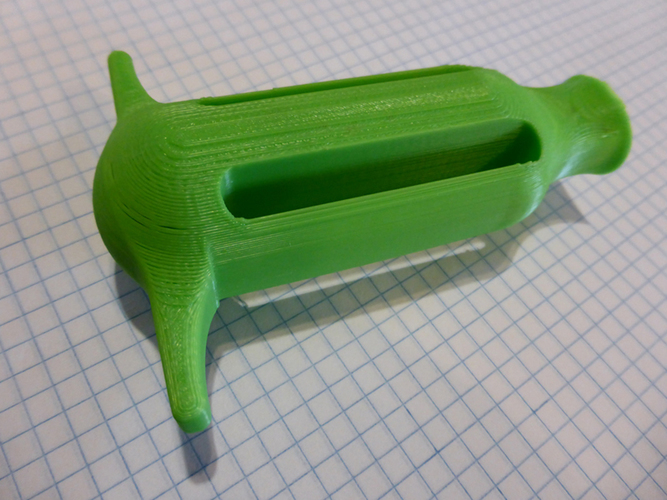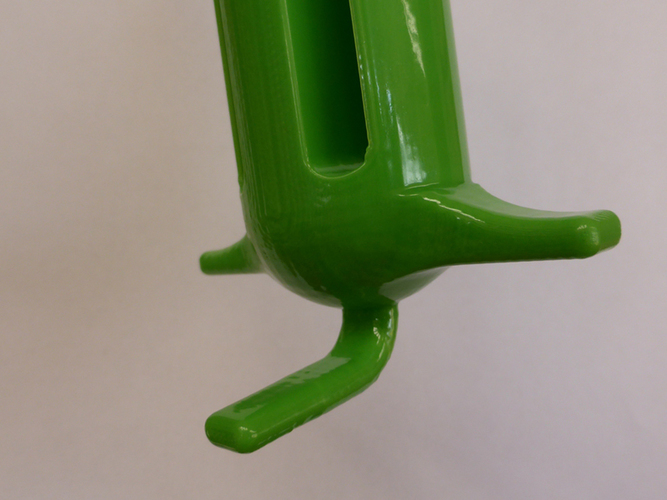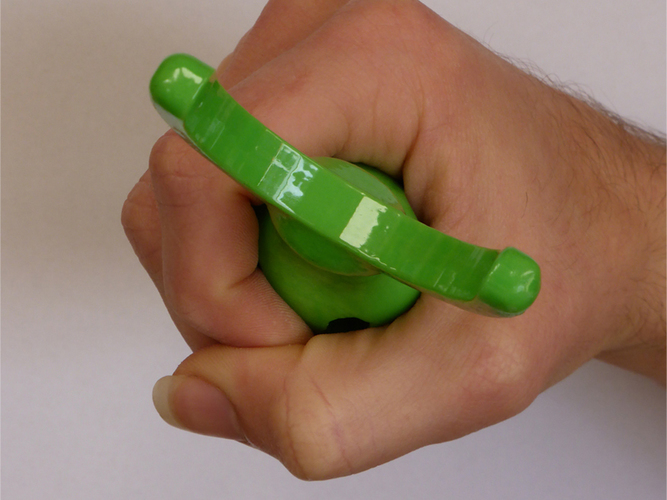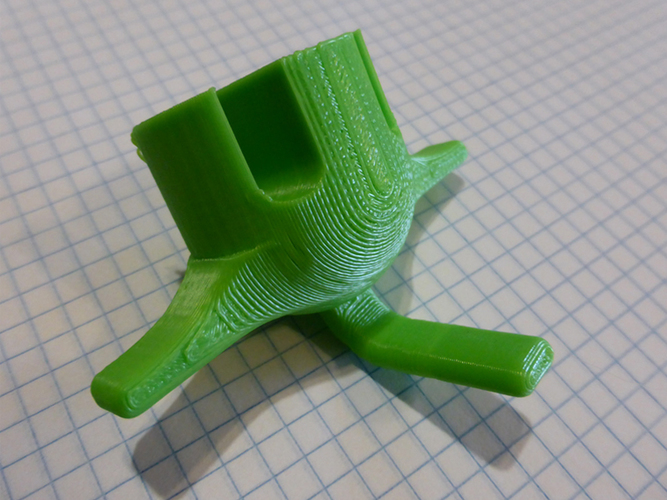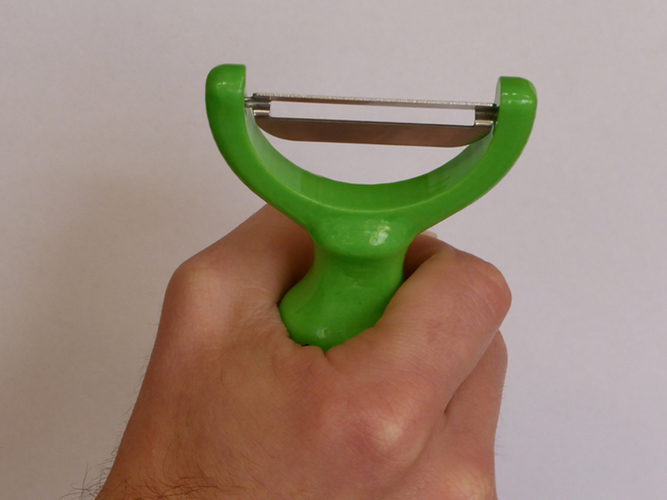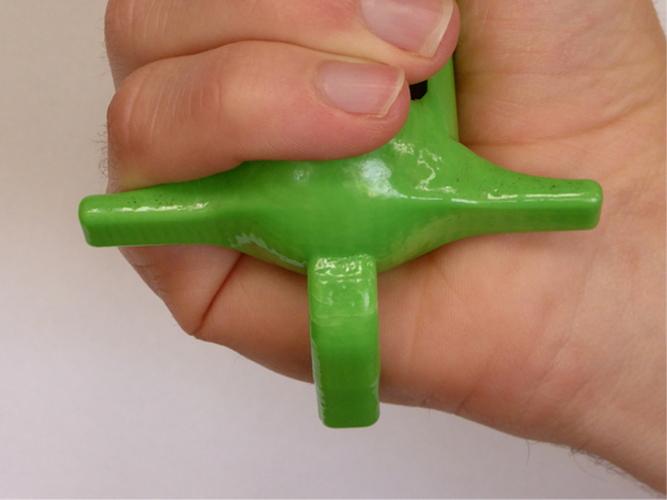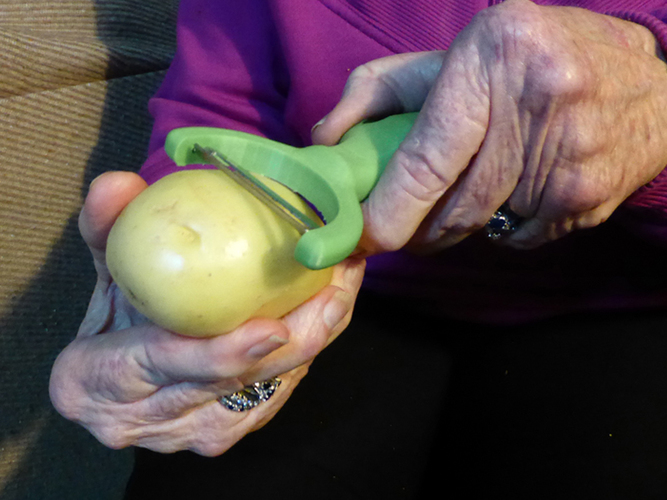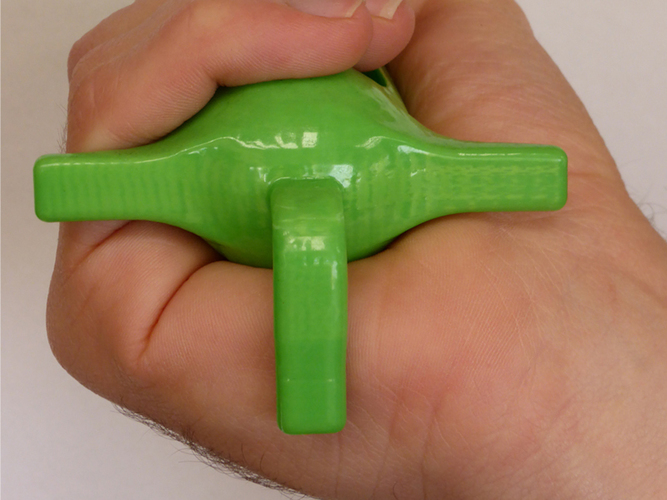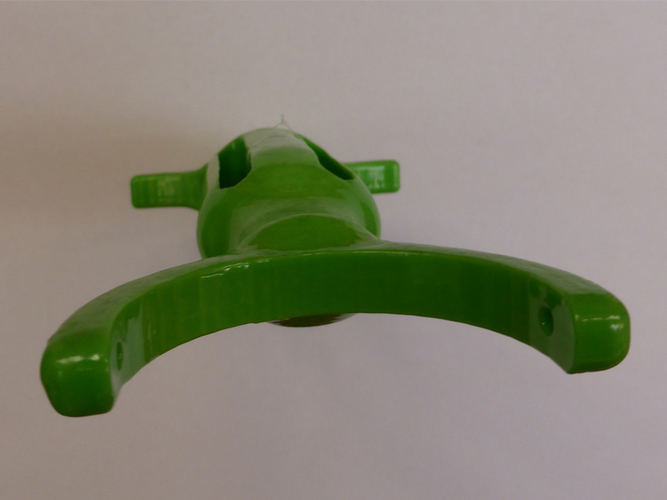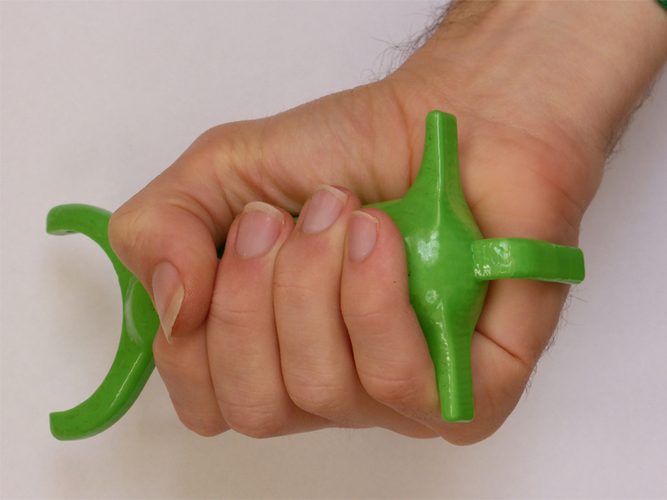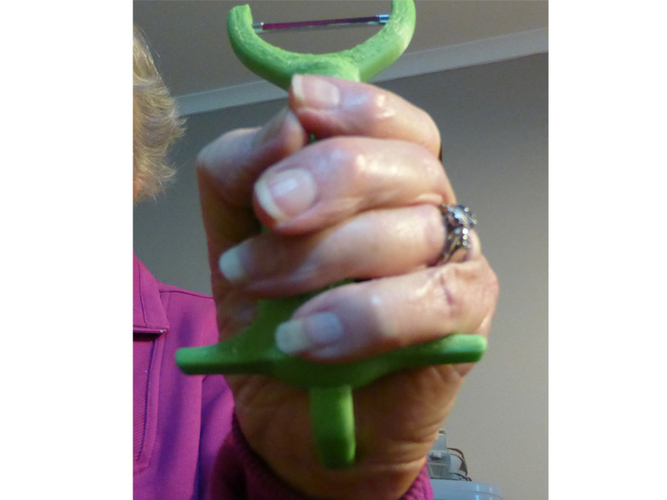 This design was inspired by my nana, who lives with Rheumatoid Arthritis, and often struggles with daily tasks. As her grip is weaker than normal, and her fingers cannot bend well, this results in her not being able to hold onto small objects. For that reason I designed a vegetable peeler that she can use even with her Arthritis.
The handle is larger than a standard peeler, accomodating for the poor grip, additionally there are protrusions at the base for extra support. These protrusion allow for force to be applied in the direction of peeling, and so the hand does not slide off the peeler. This will give someone with limited use of their hand more control of the peeler.
Once printed the peeler was smoothed using an acetone bath, and a blade was added from another peeler.
Vegetable peeler final.STL
984 KB