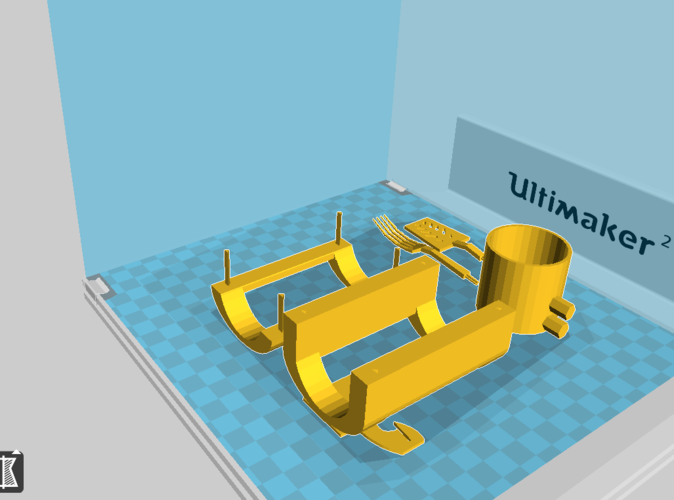 The inspiration to this design came from one of my friends amazing work to help people. He can easily spend a free Saturday to raise funds for charity.
All his enthusiastic work was a huge inspiration, I truly wanted to help less lucky people just like he did. So I satt down and asked myself what I could do to help... 
I´m not that good with convincing people to let go off their dear bucks, so I decided to help by doing something I do know a little  about, inventing.
I started skissing and thinking. I wanted to come up with something as many people as possible could use so I created this. 
My invention can be used by both people with limited and no use of their hands and humans (for example veterans) whom have lost their hands. This is possible because the simply slides on the arm and is then fixed with a little lid (which is not totally necessary but helpful although). 
The fork easily slips into the hole in the front and its little thorns makes it into a knife as well.
The construction is stabilized with two small cuboids making it stand on an even level, and by that easy to access.
And that is pretty much it I guess, I hope you can see the potential in this and btw I would really love a printer so that I could test and develop my ideas
Sincerely Harry
                                                                                                                 -------UPDATE--------
The project has been updated and does now include:
A spatula - making cooking easier
A mug - making it possible to drink  independent and without help
A bottle opener - to open bottles :P
And the best part is....
The printable objects is the only things necessary for this invention (no rubber bands or likely needed)
fantabulous_amur-3.stl
137 KB