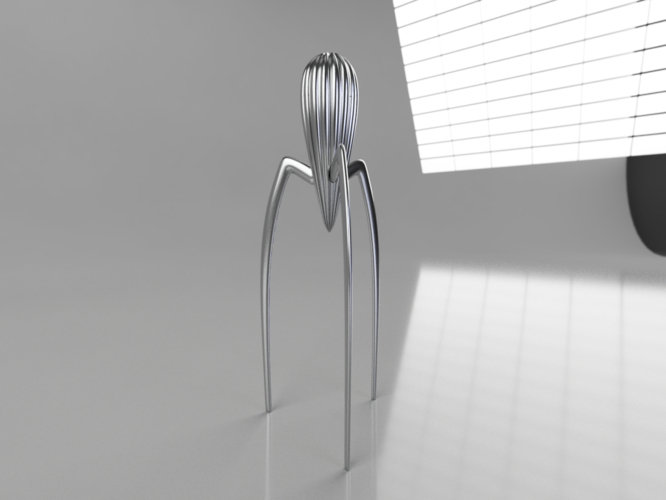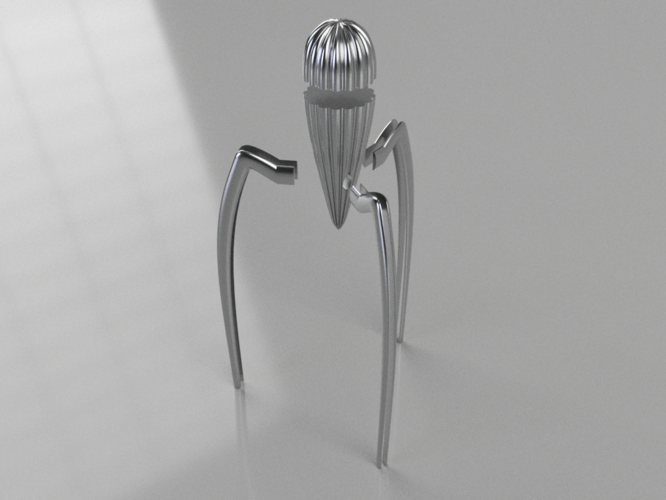 Here's my take on Phillipe Starks iconic Juicy Salif!
You will need 3 x Leg-a.stl and 3 x Leg-b.stl. 
I printed the legs with 80% infil with a 200micron Layer res, The rest was printed with a 20% infil. Super glue the legs together, super glue the juicer halves and press fit the legs. No support required!