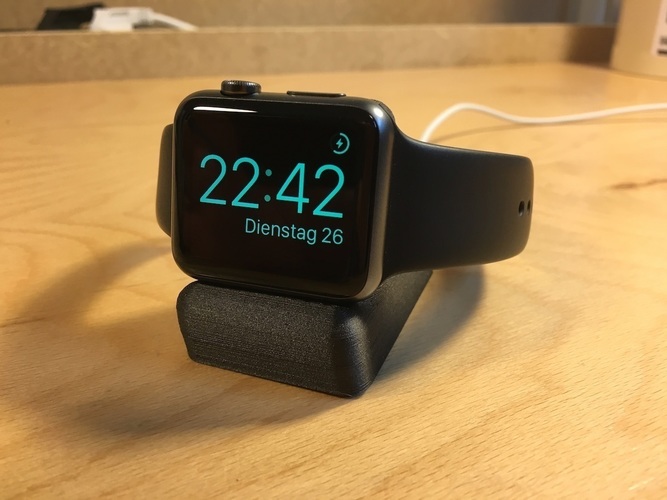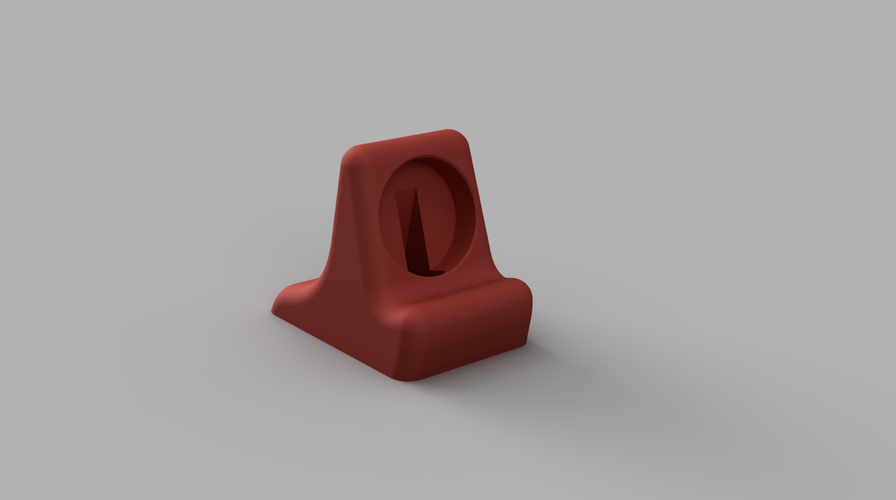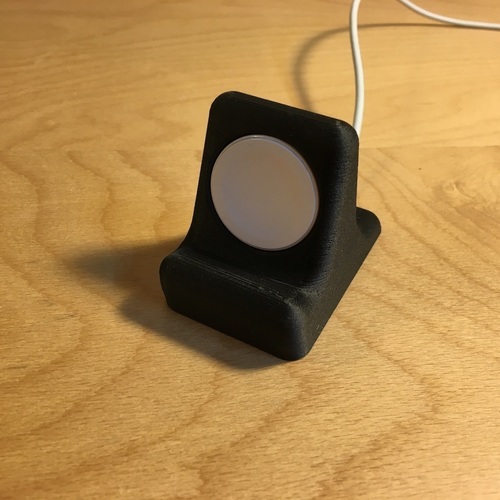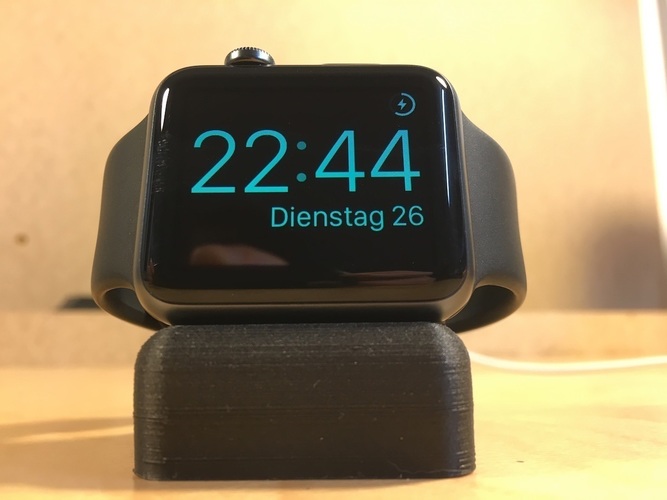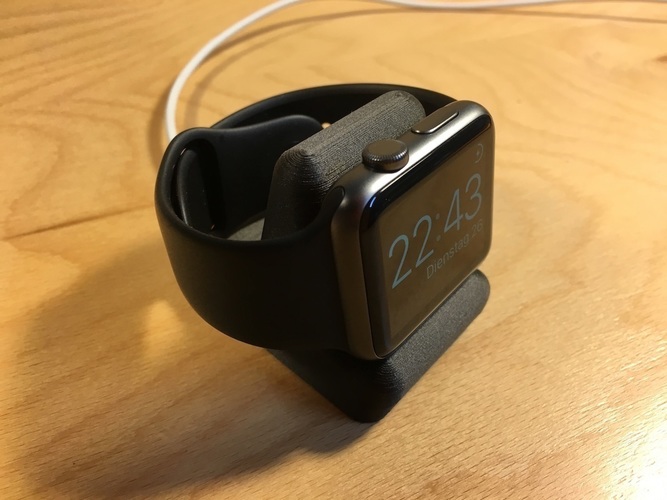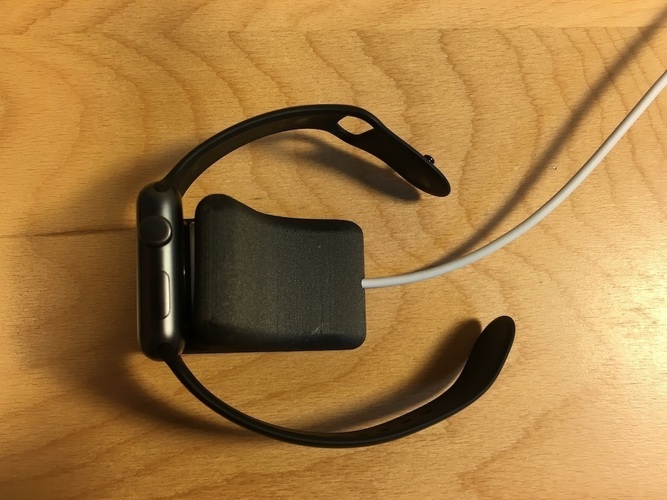 This is my Design for a friends Apple Watch. He had the need to put it on rest for the night while the buttons should still be accessible easily. He also wanted it to be charged in the time when it sits on the rest. Our approach was to make it as simple as possible.
The current version is designed for the 42mm version though it should also work for the smaller version with a slight support on the front. Maybe we'll add one later for the 38mm version if there's enough need.
Tip: for better grip on the surface you put it on, stick some suction tape beneath.