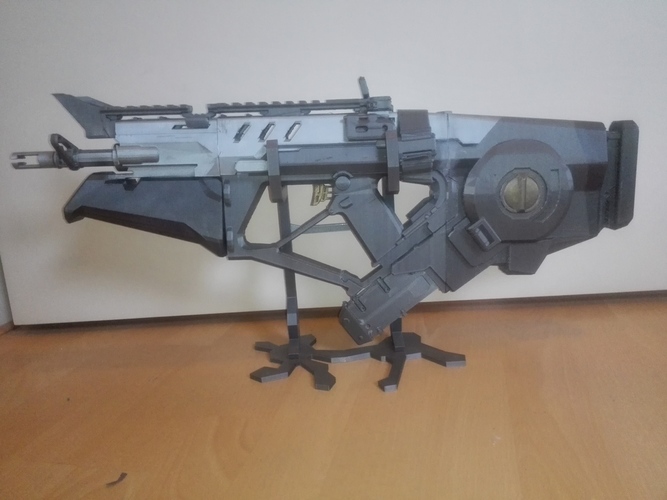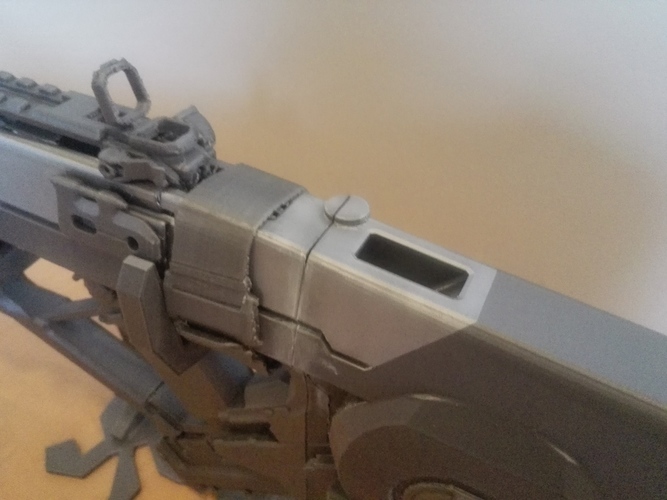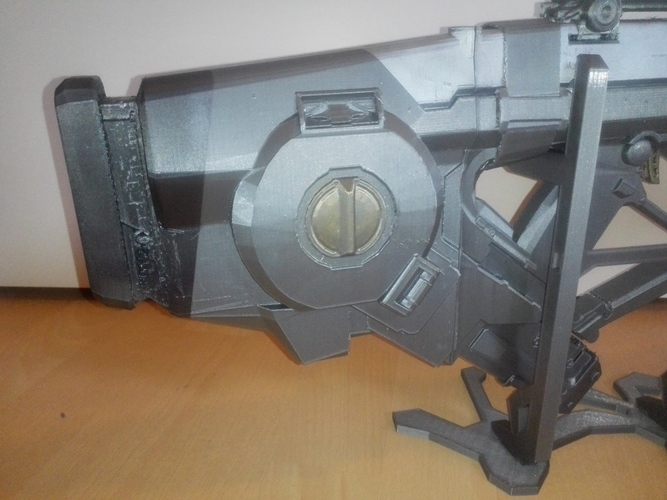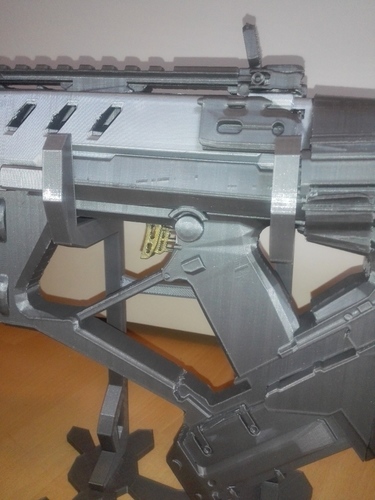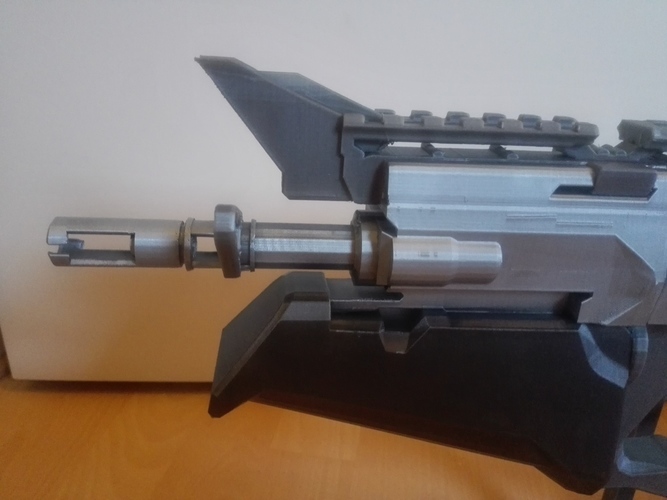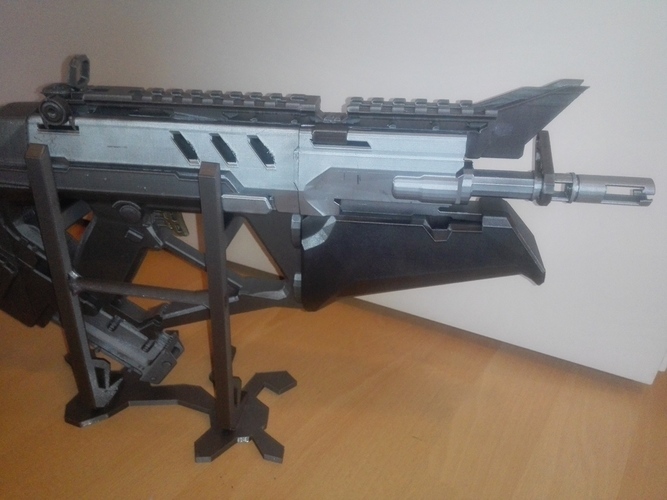 No Prints Yet

Be the first to upload a Print for this Design!
found the exported game models online so after download it was time to make it a printable model. I used lots of tools to go from a game model to a printable part, applied lots of fixes etc. Read my blog if you want to know how i did it..... Please understand that this is a PROP, but it looks quite real the reaction people have might be not the one you're looking fore so ist at youre own risk.
For more info: http://imkovb.blogspot.nl/2016... 
SettingsPrinter: E3D Bigbox Rafts: No Supports: Yes Resolution: 0.25 Infill: 15%
Notes: Printed in PLA (Silver) you probably need to be able to manual edit the support.
Post-PrintingPaint After masking i airbrushed the light and dark parts, then the gold and finished with a satin gloss glear How I Designed ThisBlogposthttp://imkovb.blogspot.nl/2016... SectionOptionsI added a edited back section where you can add a magnet so the MAG can be removed. I used glue to fix it in place. Also print the MAG as last so you're able to alter the size if needed.
STNAD_upright.stl
6.53 KB
FULL_GUN_+_Hole.stl
1.96 MB