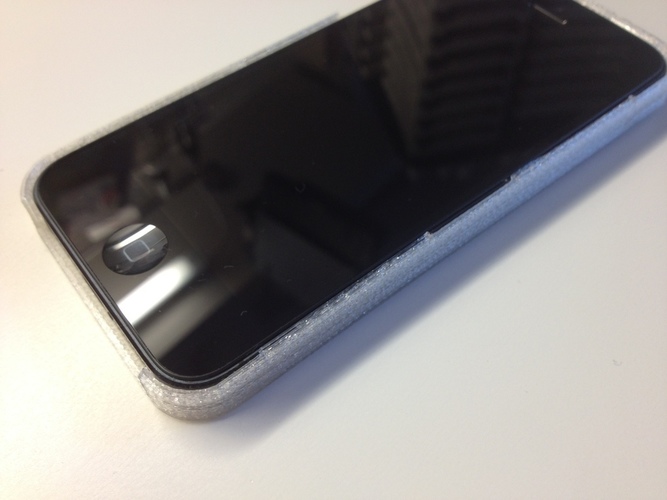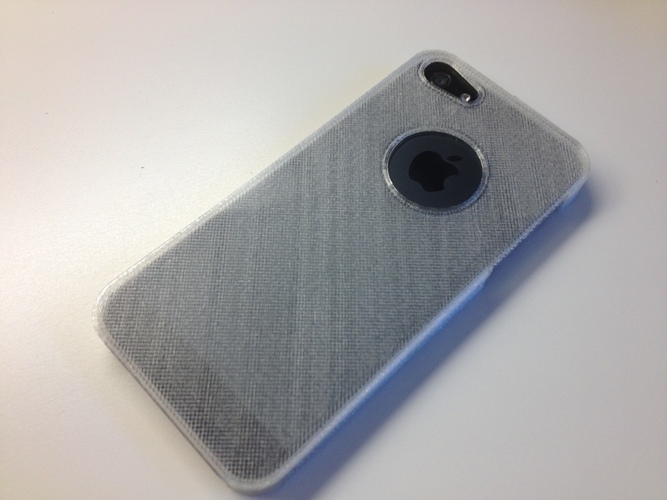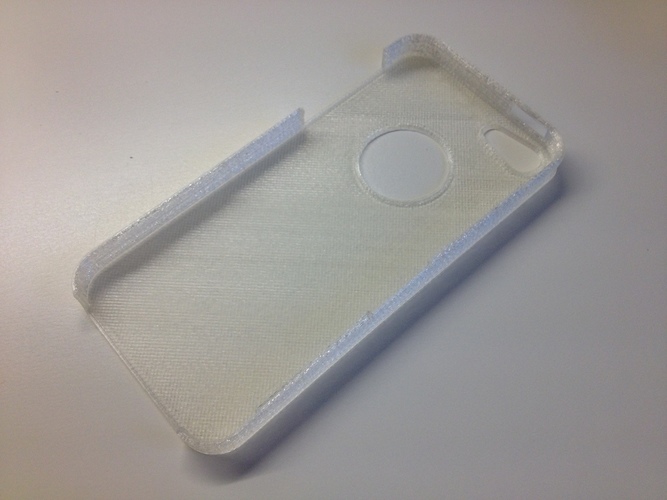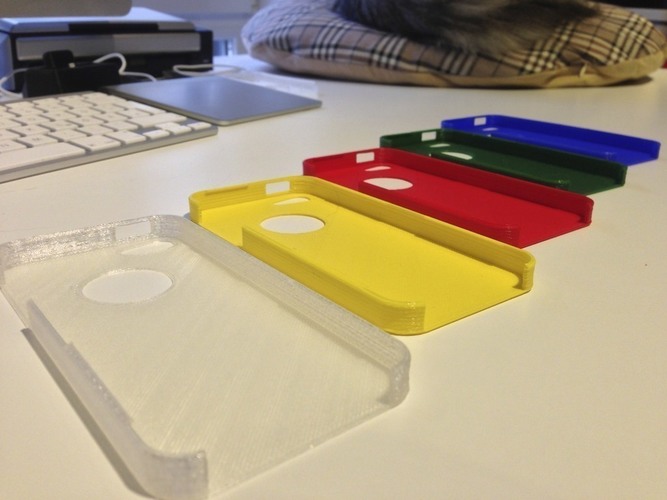 No Prints Yet

Be the first to upload a Print for this Design!
SummaryThis is a simple but fine tuned iPhone 5 Snap-on Back case that should save your new iPhones aluminium back and sides from scratches. It has a very strong and edgy fit. You probably need to finetune your printer settings to get the correct measurement. It was already finetuned and optimised. Look out to get the lastest version with the highest number at the end of the file name.InstructionsJust print and snap-on. I printed mine with a 0.35mm nozzle and 0.20mm layer height. Best Material to print with is PLA as it is stronger and holds the iPhone better. There are different stls to download:
iPhone5Case4 is the first public version iPhone5Case5 has a revised power button hole with a beveled edge for better accessibility and misses the bottom window. Your feedback is highly appreciated. I try to improve more. iPhone5Case6 another revised version with even more clearing on the power button and more bottom clearing at the volume/mute buttons and on the bottom of part of the phone (speakers/lightning). I also moved the back hole a bit to center the apple in it and added another clip for better fitting on the top.
Update 2012-09-24: I've uploaded another pic (multi color, all printed in PLA) and also the source file (sketchup) now, as v6 seems to fit very well. I would be really happy if you take the source and make derivates of it. I could imagine having an apple shape instead of the circular one on the back or maybe some other cutout designs with the back side - i hope you all be creative, that's what its for. License changed from "no derivates" to NC-SA - go for it ;-)