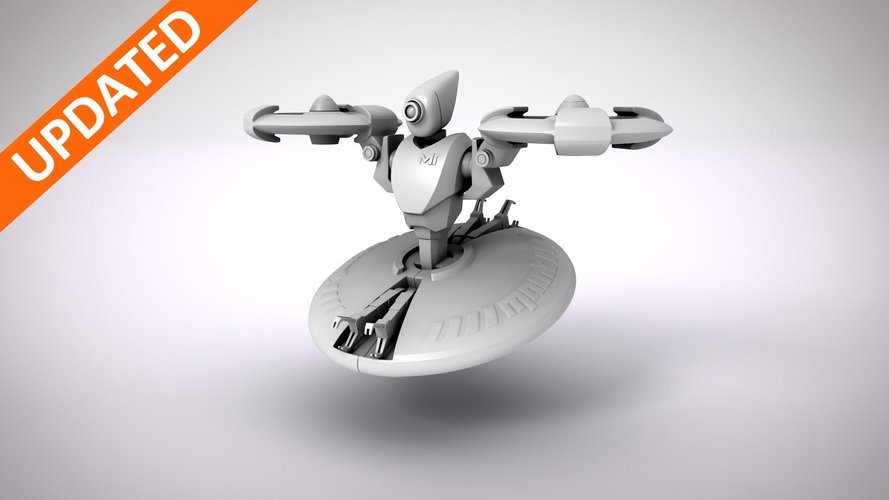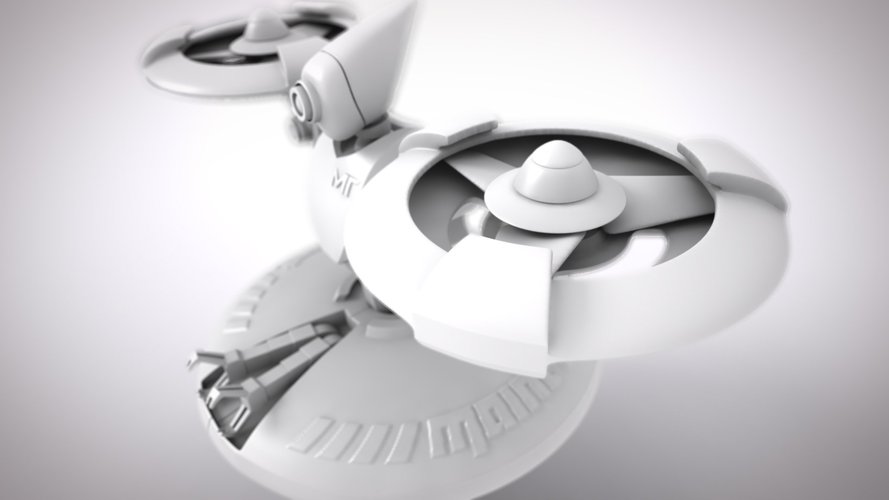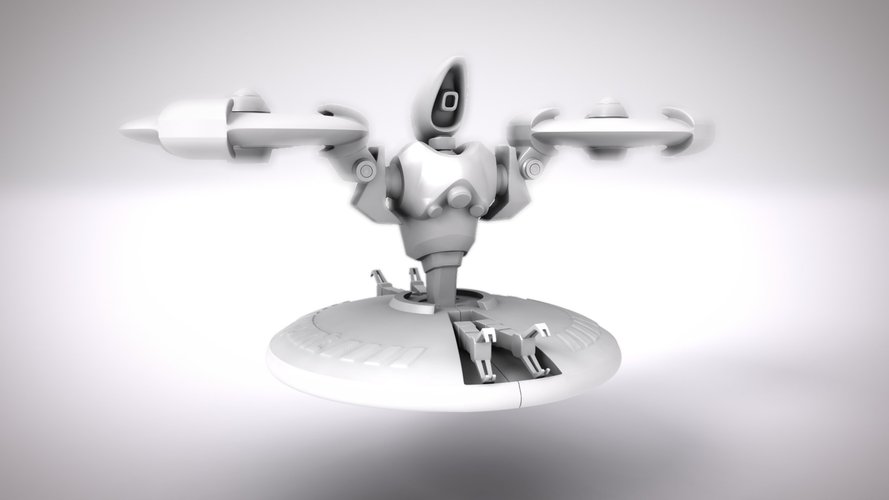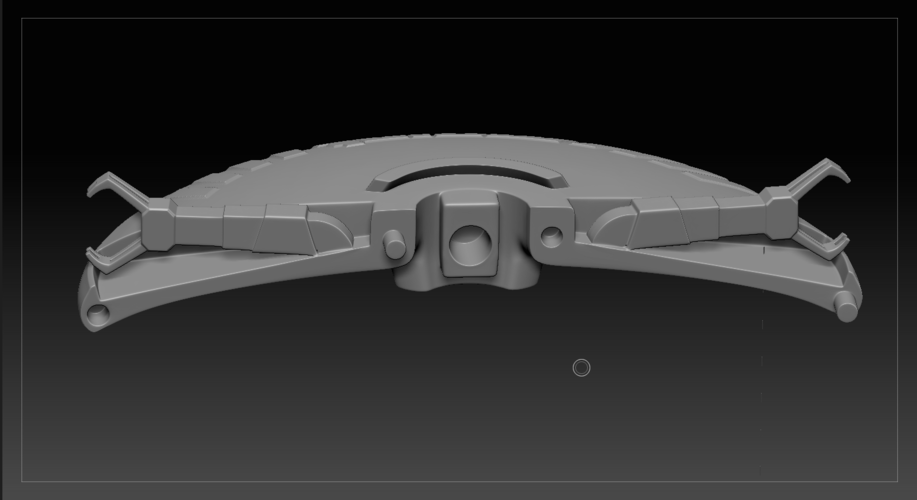 No Prints Yet

Be the first to upload a Print for this Design!
The Maintenance Drone variant of the Makertron unit adds flight capabilities to the base system, alongside enhanced manipulation systems. Equipped with lifting units in place of the arms, these allow for precise vectored thrust in forward and reverse, pitching at the shoulders, & complemented by an antigravity disc in place of the leg units which pivots at the hip in 2 directions. Extendable grappling arms are provided at the front and rear of the disk in order to perform a variety of maintenance tasks out of reach of the normal Makertron configuration.
I have tried to retain a sense of the "retro" design ethos of "Remix", which is reflected particularly in the streamlined saucer-section which replaces the legs, evoking flying saucer imagery.
Modelling note : The downloadable geometry comprises 4 models in .OBJ format - the head, one lifting unit, a lifting unit rotor, and one half of the antigravity disk -  the design has bilateral symmetry & so duplicates of the disk and lifting unit & rotor need to be printed - with the disk, an opposing lug and hole system is used to lock the parts together - the lifting unit has a separate rotor geometry which can be printed separately in a semi-flexible material and then inserted after printing into the rotor casing.
The standard Makertron pin system is used for connecting the parts to the main body. 
Additional detailing is supplied by Z-Brush for the raised graphics on the saucer section.
SAUCER_SUBDIVIDED_ZBRUSH_02_EDITED.OBJ
26.3 MB