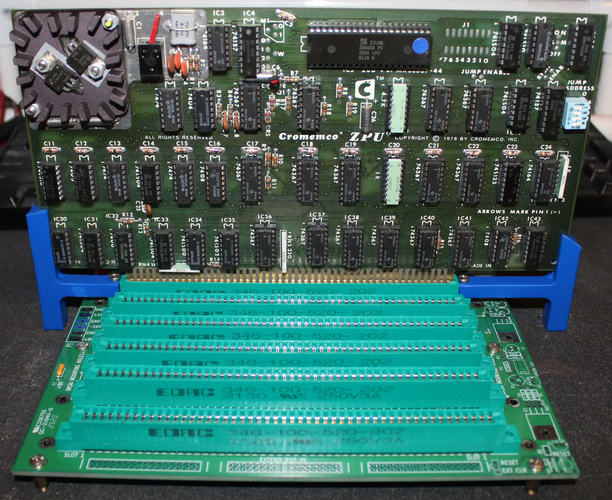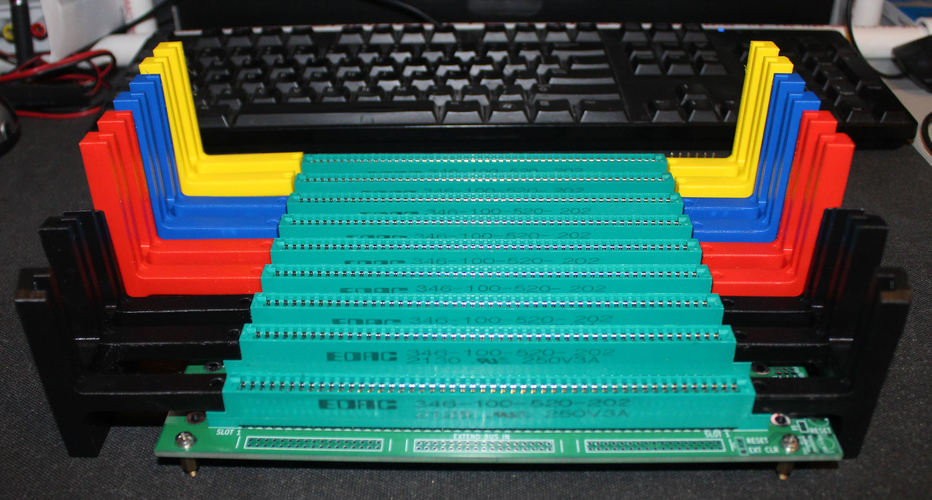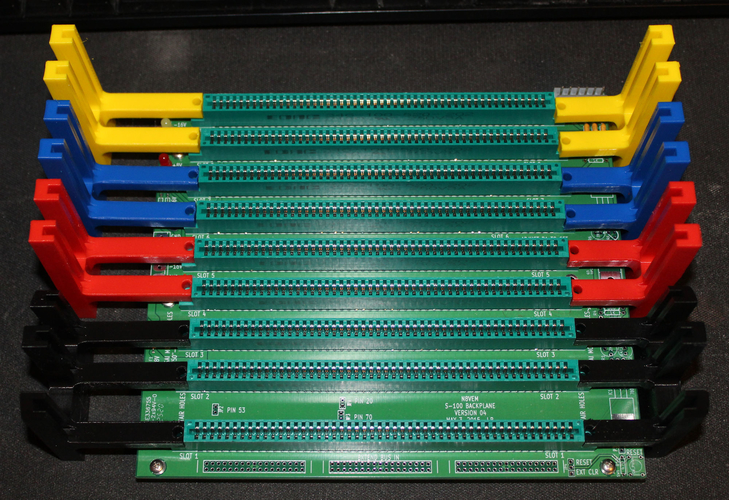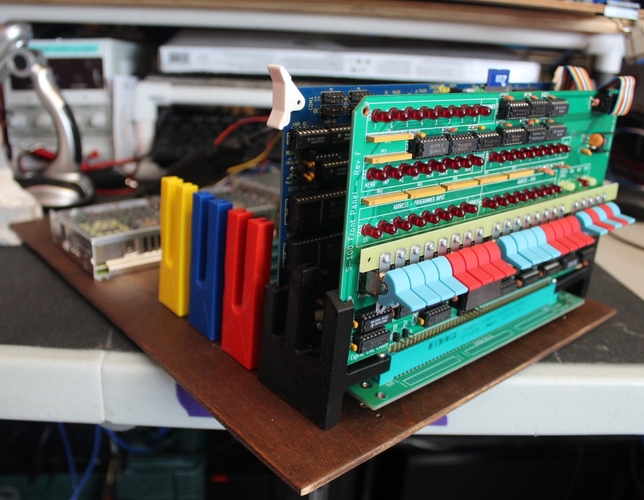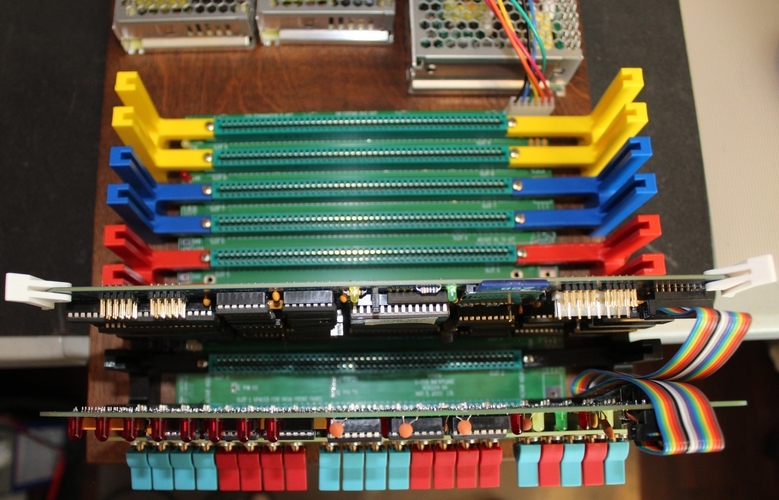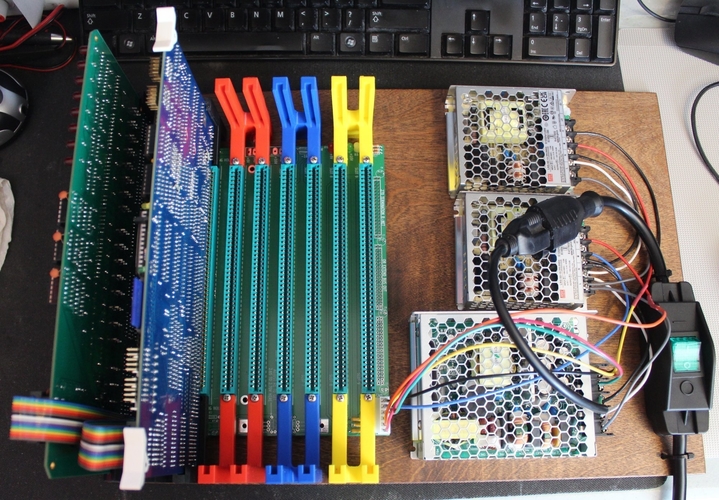 No Prints Yet

Be the first to upload a Print for this Design!
After building my Altair 8800c computer I decided I needed to make a good strong card cage to hold the various S100 boards up straight and have a means for removing the boards too as needed.  
The various sizes are to accommodate various size 3D printers as well as various computer configurations.  
The bottom foot of these extends down 20mm from the top of the edge connector bolt flange to fit my M3x8mm stand-offs.  
3xRight CardCage.STL
68.5 KB
9xRight CardCage.STL
240 KB
9xLeft CardCage.STL
240 KB
3xRightShorty CardGuide.STL
61.3 KB
3xRightFront CardCage.STL
77.4 KB
3xLeftShorty CardGuide.STL
61.9 KB
3xLeftFront CardCage.STL
77.2 KB
3xLeft CardCage.STL
68.4 KB
2xRightShorty CardGuide.STL
38.3 KB
2xRightFront CardCage.STL
50.7 KB
2xRight CardCage.STL
41.8 KB
2xLeftShorty CardGuide.STL
38.3 KB
2xLeftFront CardCage.STL
50.6 KB
2xLeft CardCage.STL
41.9 KB