Mechanical Design Challenge
Ends June 30, 2017
Mechanical Design Challenge
With new functional materials coming out all the time, 3D printing is quickly becoming capable of producing end use, mechanical parts. Show us your best mechanical designs for a chance to win a Form 2 3D printer. It could be something with integrated electronics or it could be mechanical parts or gears. If you are a student and want to print your design, get 25% off with 3D Hubs student discount. BONUS: If you post a link to your design on social media and tag @pinshape, you'll be entered to win a free SLA print of your design from Formlabs.
How To Enter
Design a functional mechanical device or tool

Once you've created your masterpiece, upload it to Pinshape and make sure to check a box on the upload form that says:

Submit this model to the Mechanical Design Contest

Upload My Design Now
Please note - having your model 3D printed does help illustrate ease of printing and image quality.
If you are a 3D designer who don't have access to a 3D printer, please use this thread in our forums to reach out to a maker in the community who can print your design for you!
Judges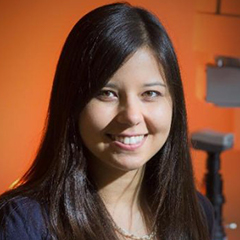 Caitlin Reyda
Mechanical Design Engineer, Formlabs
Caitlin graduated from MIT with a Bachelors and a Masters degree in Mechanical Engineering. Her research was on the design of an automated benchtop factory for manufacturing microfluidic devices. She is now working as a Mechanical Engineer at Formlabs where she was instrumental in designing the resin cartridge and tank systems of the Form 2 as well as the new Form Wash and Cure systems.
Joshua Pearce
Professor at Michigan Technology University
Professor Joshua Pearce is cross-appointed in the Department of Materials Science & Engineering and in the Department of Electrical & Computer Engineering at the Michigan Technological University where he runs the Open Sustainability Technology Research Group . His research concentrates on the use of open source appropriate technology to find collaborative solutions to problems in sustainability and poverty reduction. He is the editor-in-chief of HardwareX, a journal dedicated to open source scientific hardware and his is the author of the Open-Source Lab:How to Build Your Own Hardware and Reduce Research Costs.
Christoph Laimer
Pinshape Ambassador
After finishing my studies in Electrical Engineering at the ETH in Zurich with a masters degree, I worked as a software developer. Initially, my work was in the semiconductor industry, and later in life science. As a hobby I always designed and experimented with model airplanes. When 3D printing became commonly available, a door for a new type of creativity was opened. I had to open this door, and immediately my focus was attracted by mechanical watches and machines. I believe, future mechanical objects will be highly customizable - not only engraving but also mechanical function. By sharing valuable functional designs, I'd like to demonstrate the future potential of the new technology.
Frequently Asked Questions
What kind of files can I submit for the challenge?
We accept .STL, .MCX, .AMF, .3MF, .DXF, .IGES, .DWG, .STEP, .ACIS, .OBJ, .FORM, .PDF, .DOCX, .TXT and .ZIP files. You can submit up to a max of 150 files and 25 photos (this is photos of the design not files for the design). 100MB is the maximum total file size.
What happens to my design if I win?
You will keep ownership of the design and it will remain available to everyone in the Pinshape community to enjoy!
Can I submit designs I've made available on other sites or for other contests?
Yes you can. If it isn't on Pinshape yet and it is something you've designed, it's fair game!
Do I still own my designs when I post them?
Of course! We will never take over control of your work, we're on your side.
How do I enter the challenge?
Upload your design to Pinshape and check the "Submit this model to the "Mechanical Design Contest" box on the upload form.
When/how will the winners be announced?
The winner will be announced in the week following the end of the contest, in a post on the Pinshape blog. If you're a winner, you'll be contacted directly by the Pinshape team.